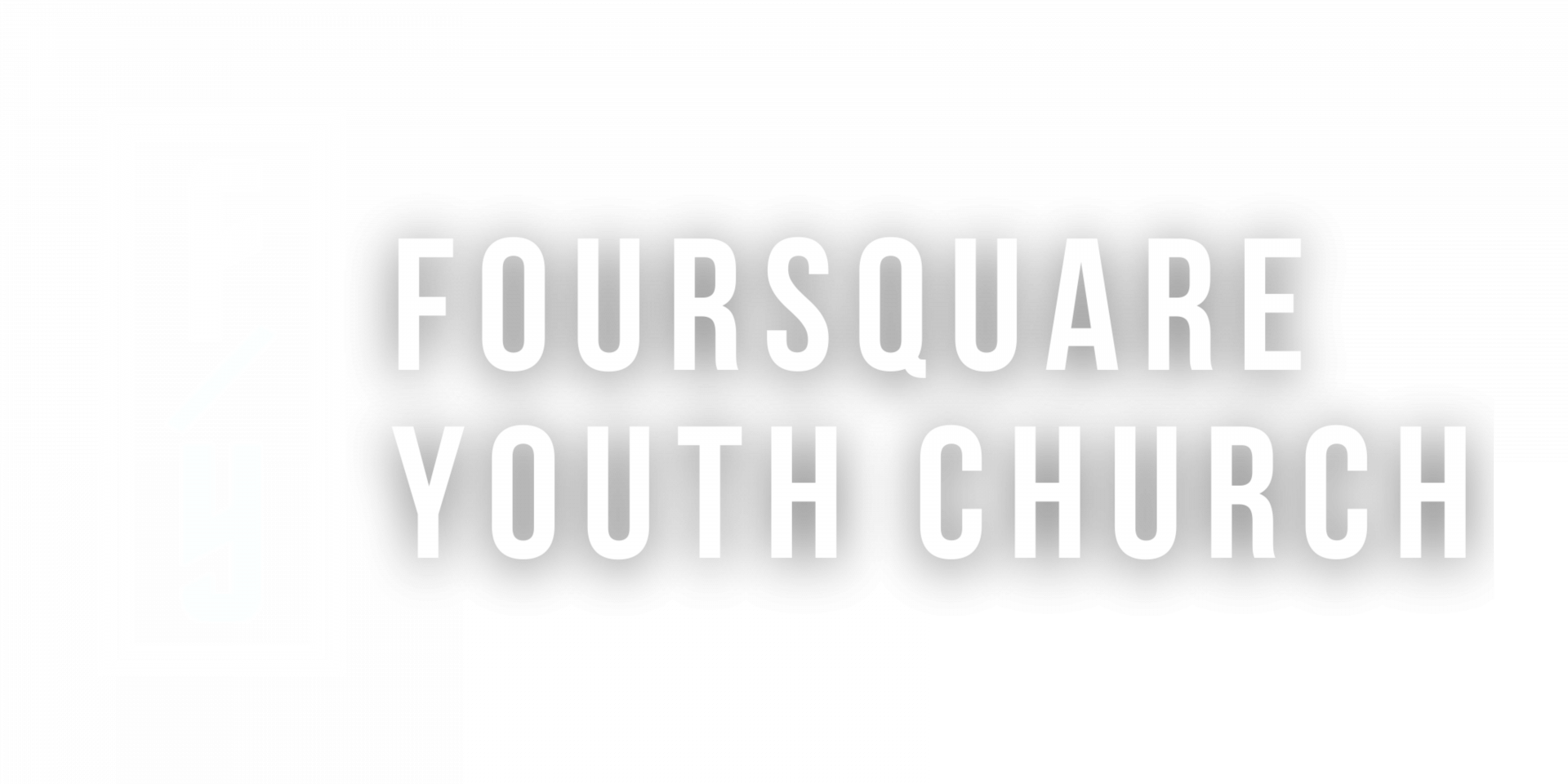 FIND JESUS | EXPERIENCE FREEDOM | DISCOVER PURPOSE | MAKE A DIFFERENCE
Our Mission
Foursquare Youth exists for students in grades 6th to 12th. It is a place where students can build relationships with their peers and trusted adult leaders. We know that our students are not only the future of the Church, they are the Church of the "now;" capable of incredible influence for Christ in our world. Our desire is to lead students to be fully devoted followers of Christ, agents of change in their community, and bringers of the light of the Gospel into the dark places they encounter daily. We do this through Spiritual Formation and Discipleship; helping students gain Biblical knowledge and spiritual disciplines that will strengthen their relationship with Christ and empower them to make a difference.
When We Meet
We challenge all of our students to get connected! We meet on Wednesday nights from 6:30pm to 8:30pm & Sunday mornings during our 10:30am service.
Connect to Us
We look forward to hearing from you! Connect with us or download our seasonal schedule through our Linktree or email us with any questions regarding Youth.
Connect with Manny
Manny loves spending time with students, click below to reserve a hangout/meeting with him! **Manny will meet with all female students with his wife Veronica.**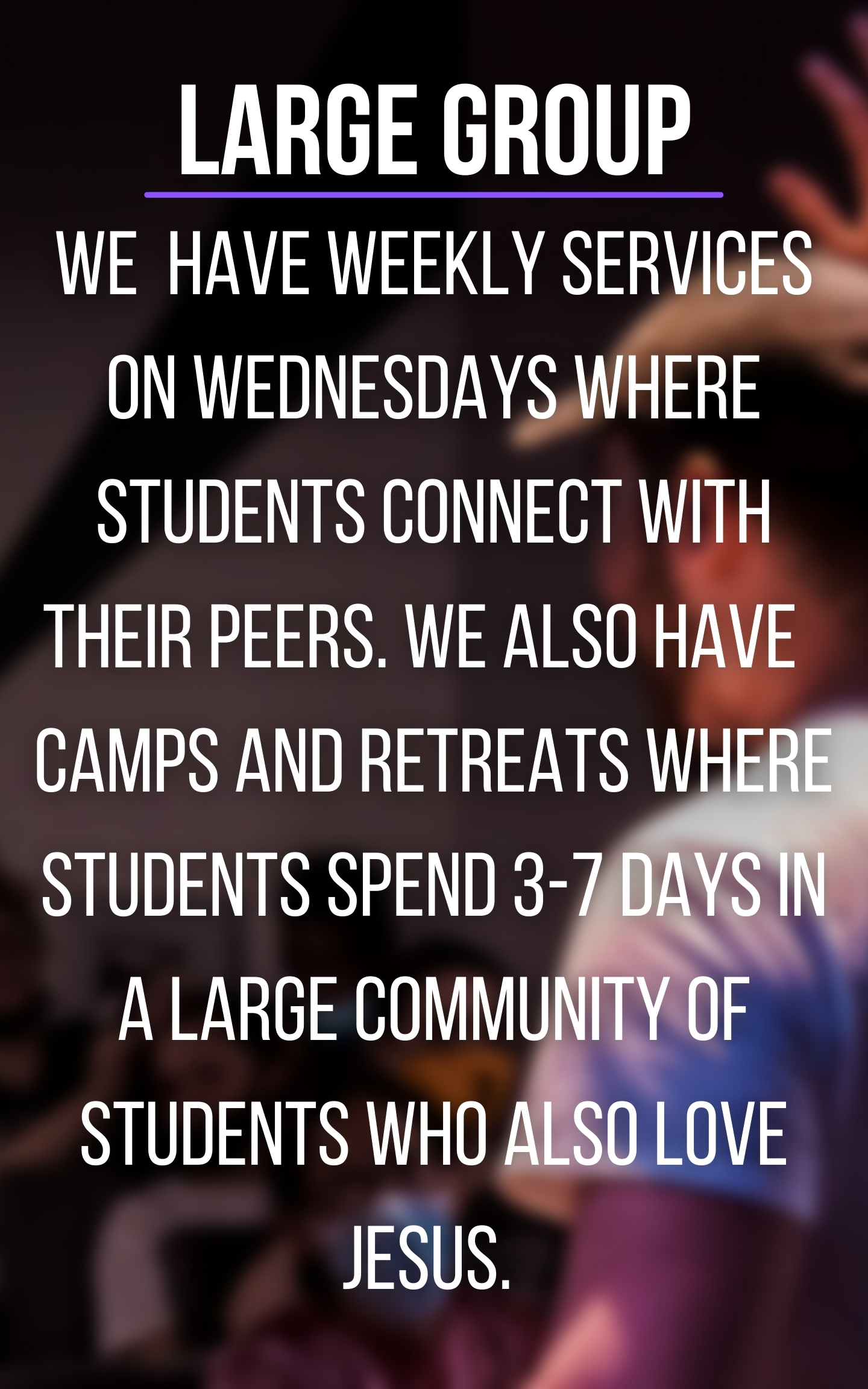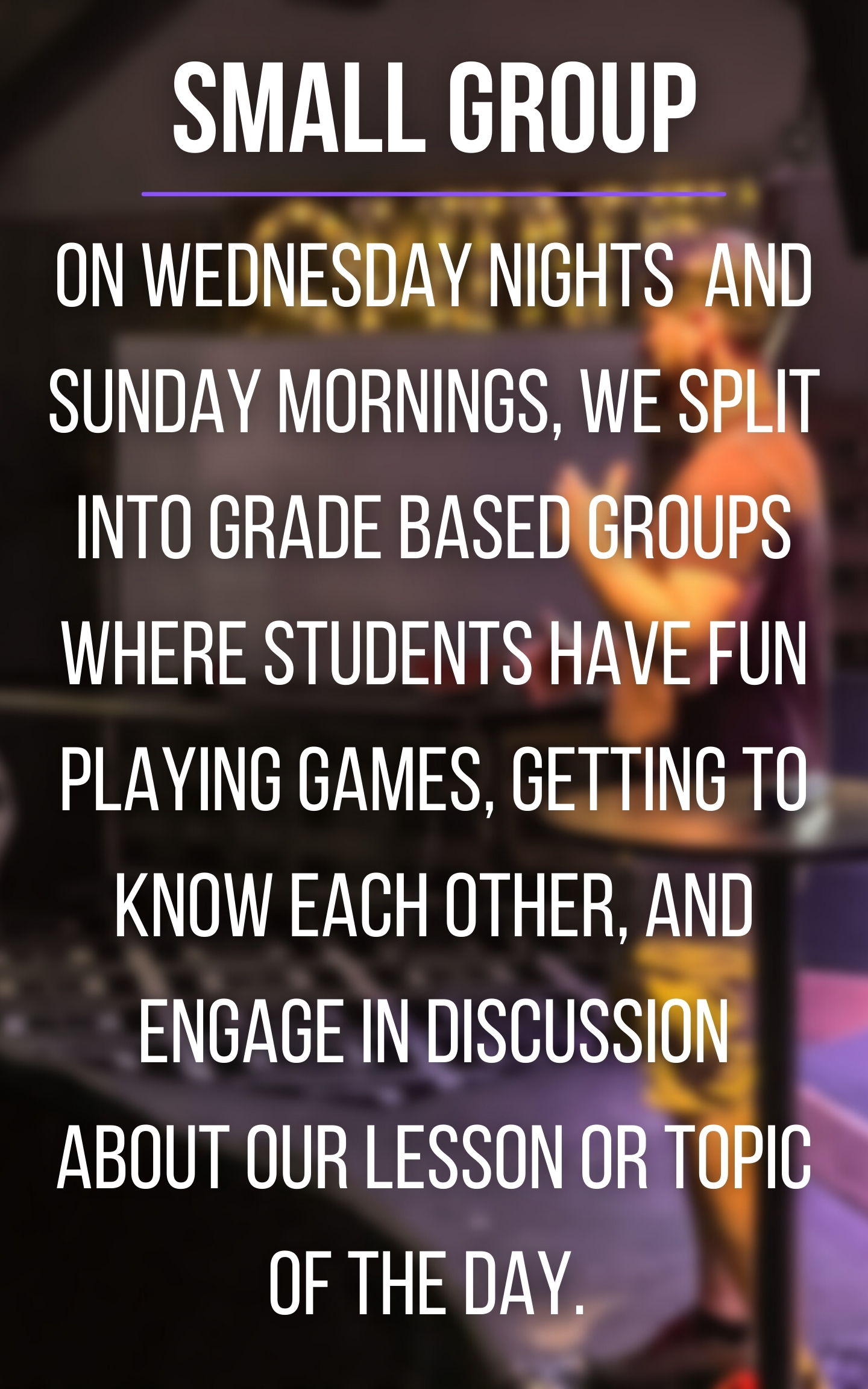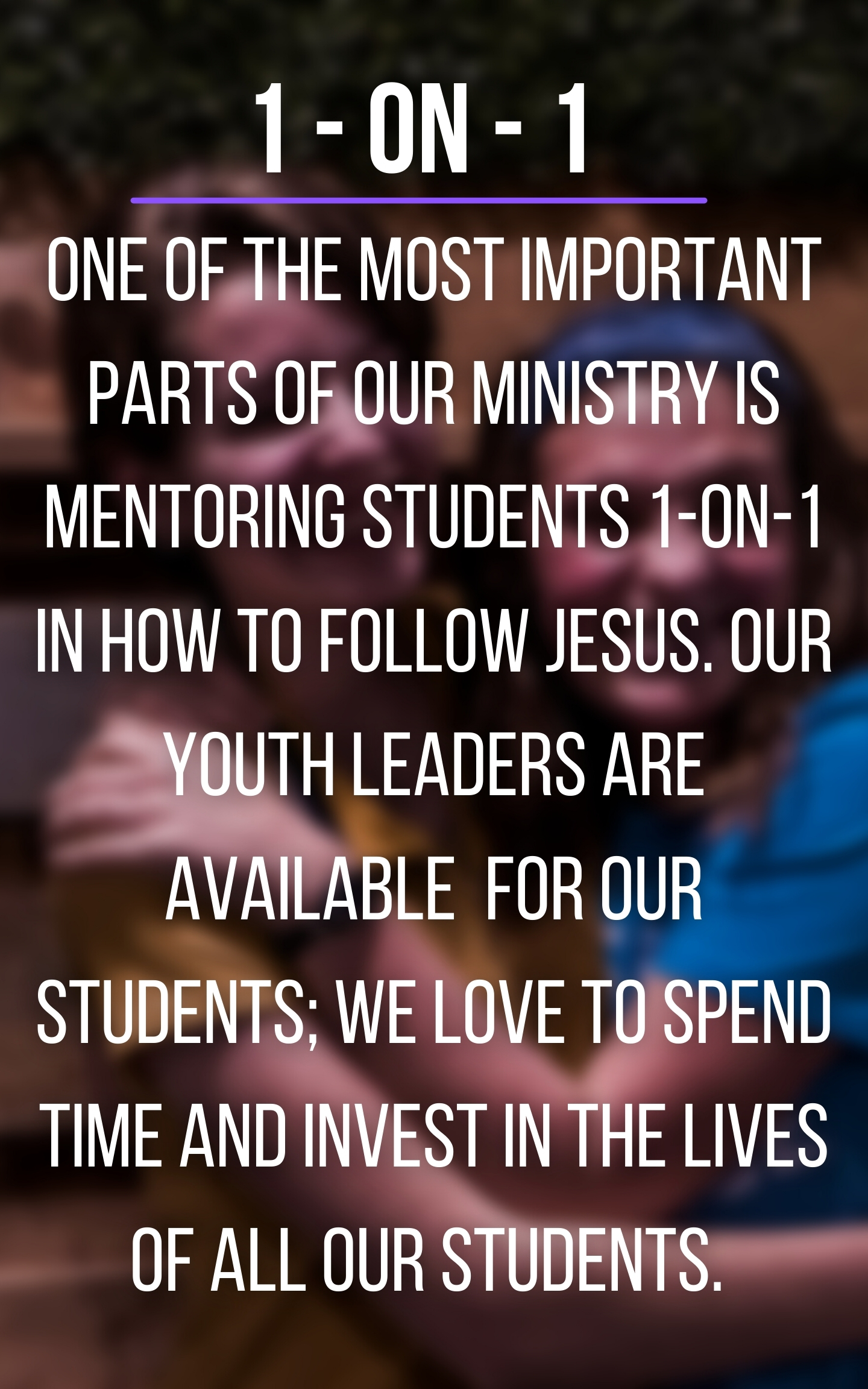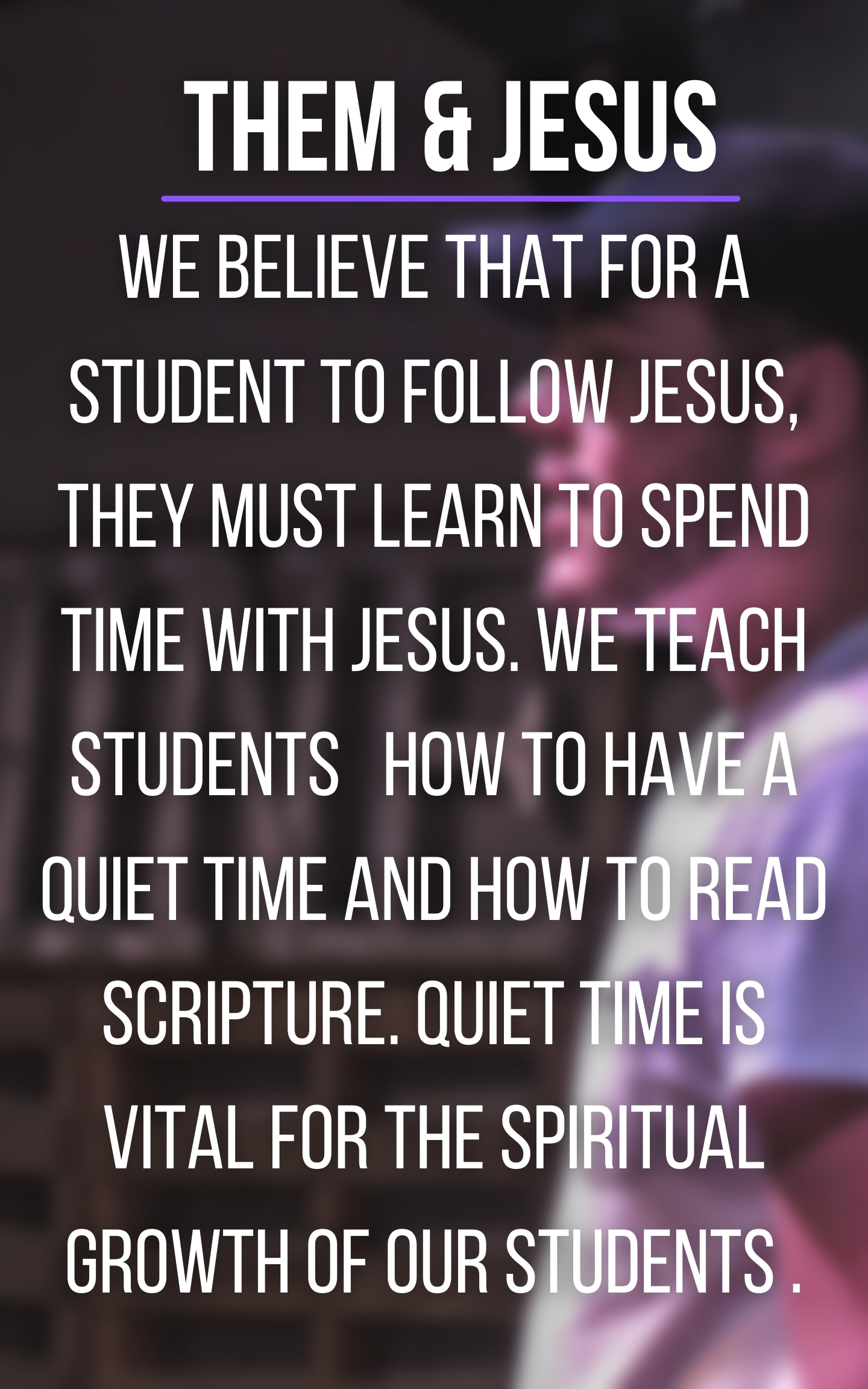 The Gospel and Identity
The Good News of Christ is the center of everything that we believe. Students will gain a full and Biblically accurate understanding of the Gospel and their identity in Christ.
Them & Jesus
Students will learn how to develop a personal relationship with Jesus through daily devotions and prayer, which will equip them to stand firm in the face of adversity.
The Trinity
Students will gain a Biblically accurate understanding of the Trinity and the roles of God, Jesus, and The Holy Spirit in their lives.
Worldview
In the Post-Christian world that we live in, our students must learn and develop a Biblical worldview.
Daily Worship
Worship is more than a song; it is a lifestyle of honoring and praising God daily. Students will learn how to worship and apply worship to their lives daily.
Walking the Walk
Students will learn how to begin to apply their Faith in all aspects of their lives.
Current Series
How Doubt can Fuel Belief 
This series addresses the doubts that many students face when it comes to belief in God and dependence on Jesus. The goal is to show students that Jesus already knows and cares about their questions and doubts, and give them a space to talk about them. We also want to disciple students through this, and resource them with ways they can faces their fears and doubts about God.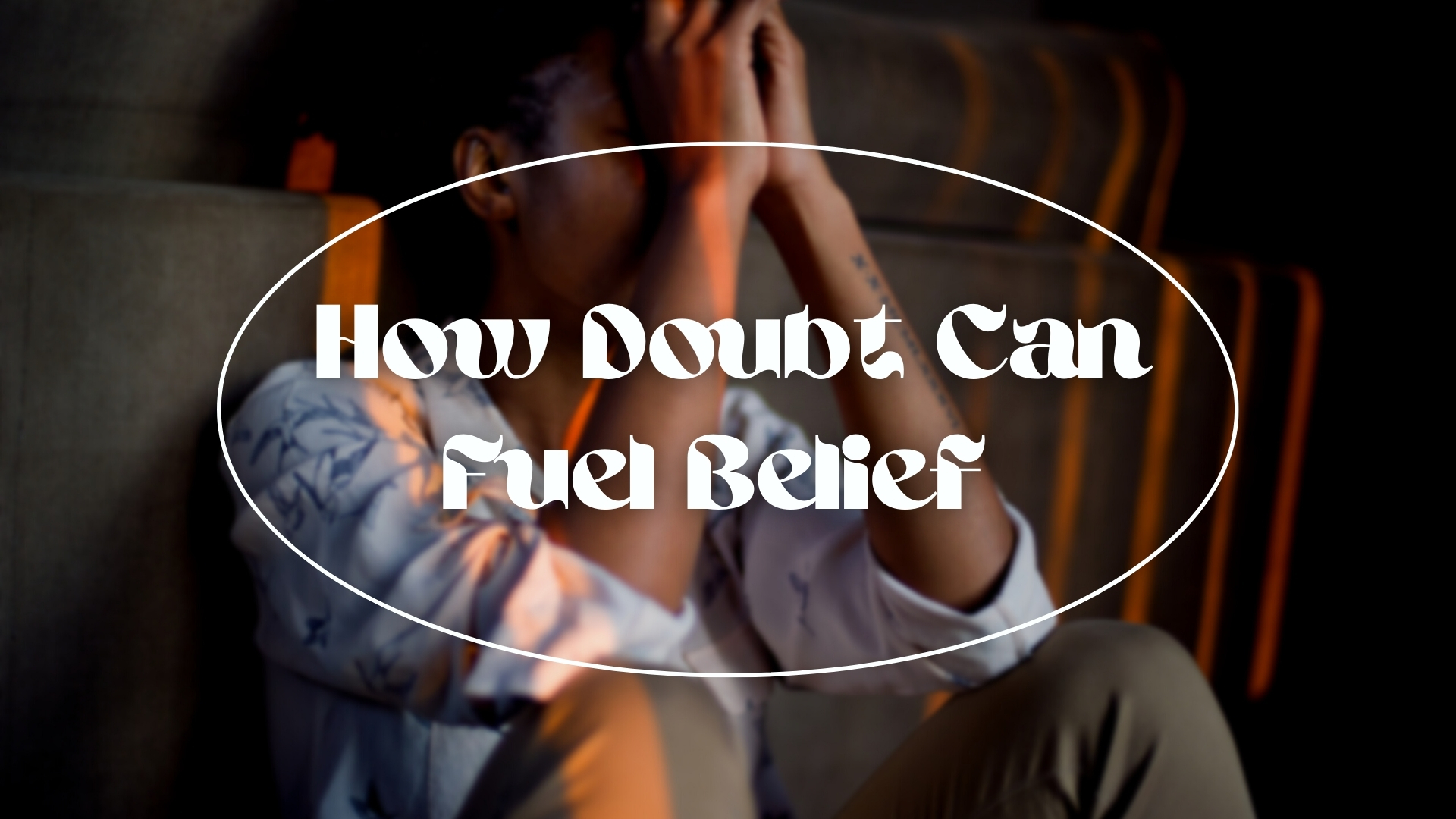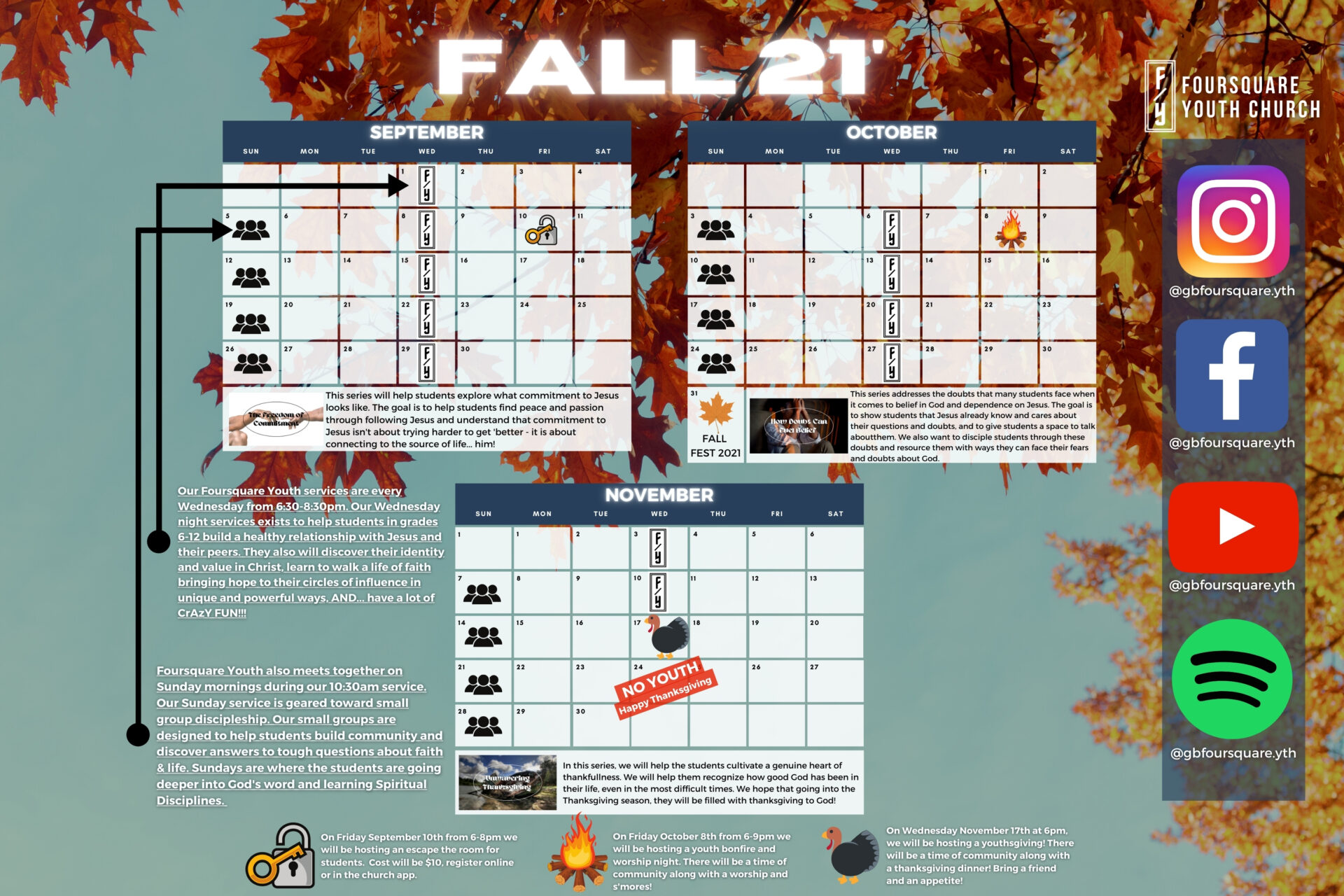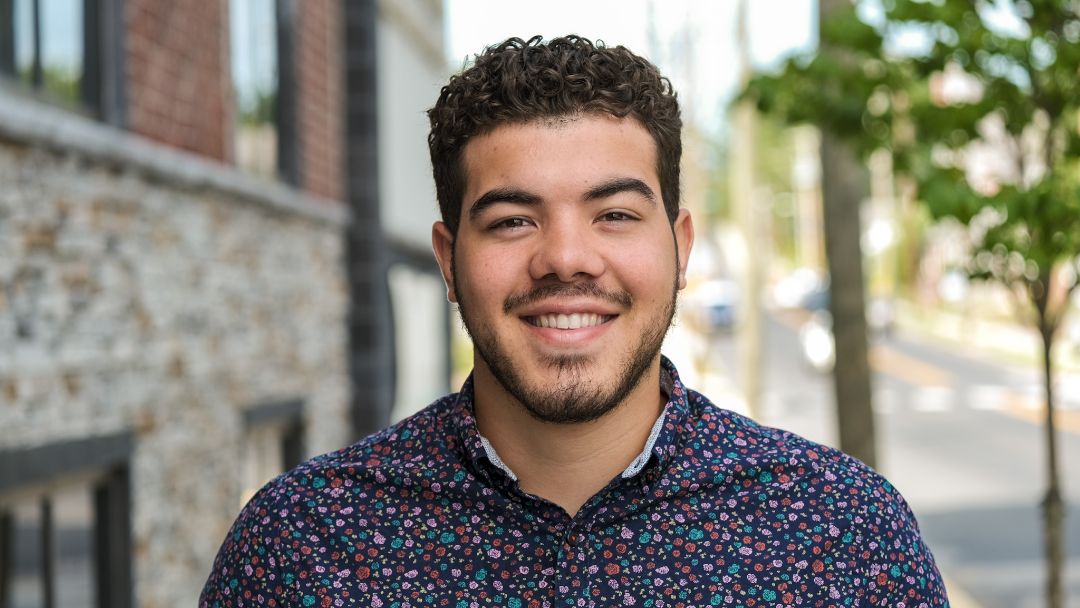 Manny Gonzalez
Youth Pastor
Manny is a married to his best friend and beautiful wife Veronica. Together they have two amazing daughters: Eliana and Alessia. Manny is an enthusiastic, mission-minded leader whose life passion is seeing students' lives radically changed by the Gospel of Jesus Christ. Manny is a driven disciple with 5 years of youth experience and his main goal is to inspire students to live on mission for Christ by impacting their families, schools, and communities.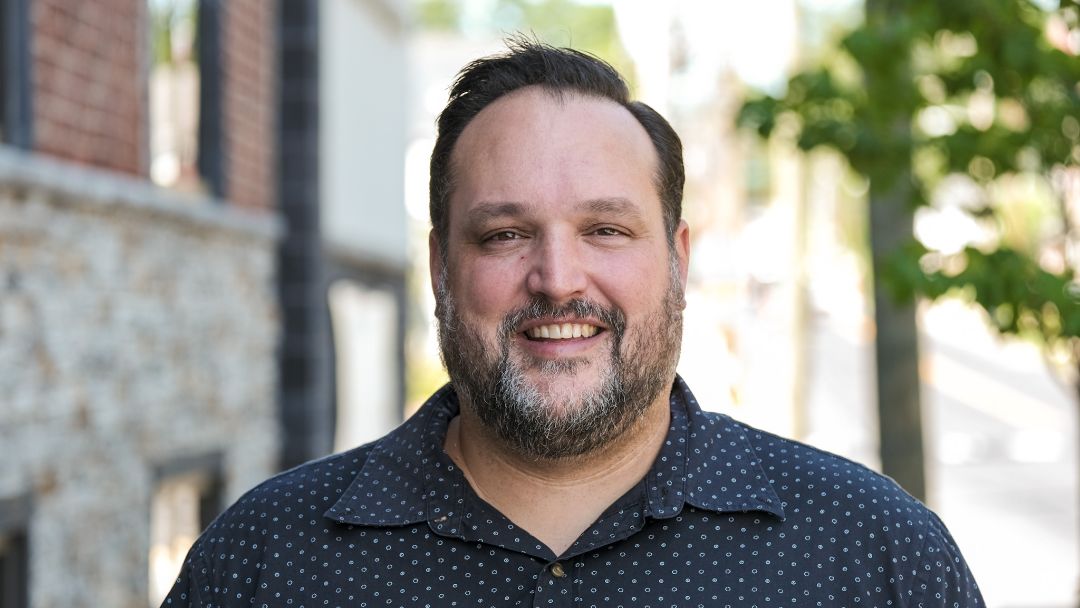 Nate Swisher
Next Gen Pastor
Pastor Nate is an experienced and passionate leader with over 20 years of experience in Next Generation Ministries. He serves as our church's Next Gen Pastor, overseeing all ministries 'cradle through college'. Pastor Nate is passionate about helping students genuinely experience God, grow into disciples of Jesus, and learn to have a mission-minded heart by sharing the Gospel with their Friends.