October 2023
Thank you for joining us today!  We are so glad to be worshipping together today! We hope this digital bulletin will help to keep you up to date on what's happening in our little part of the Kingdom.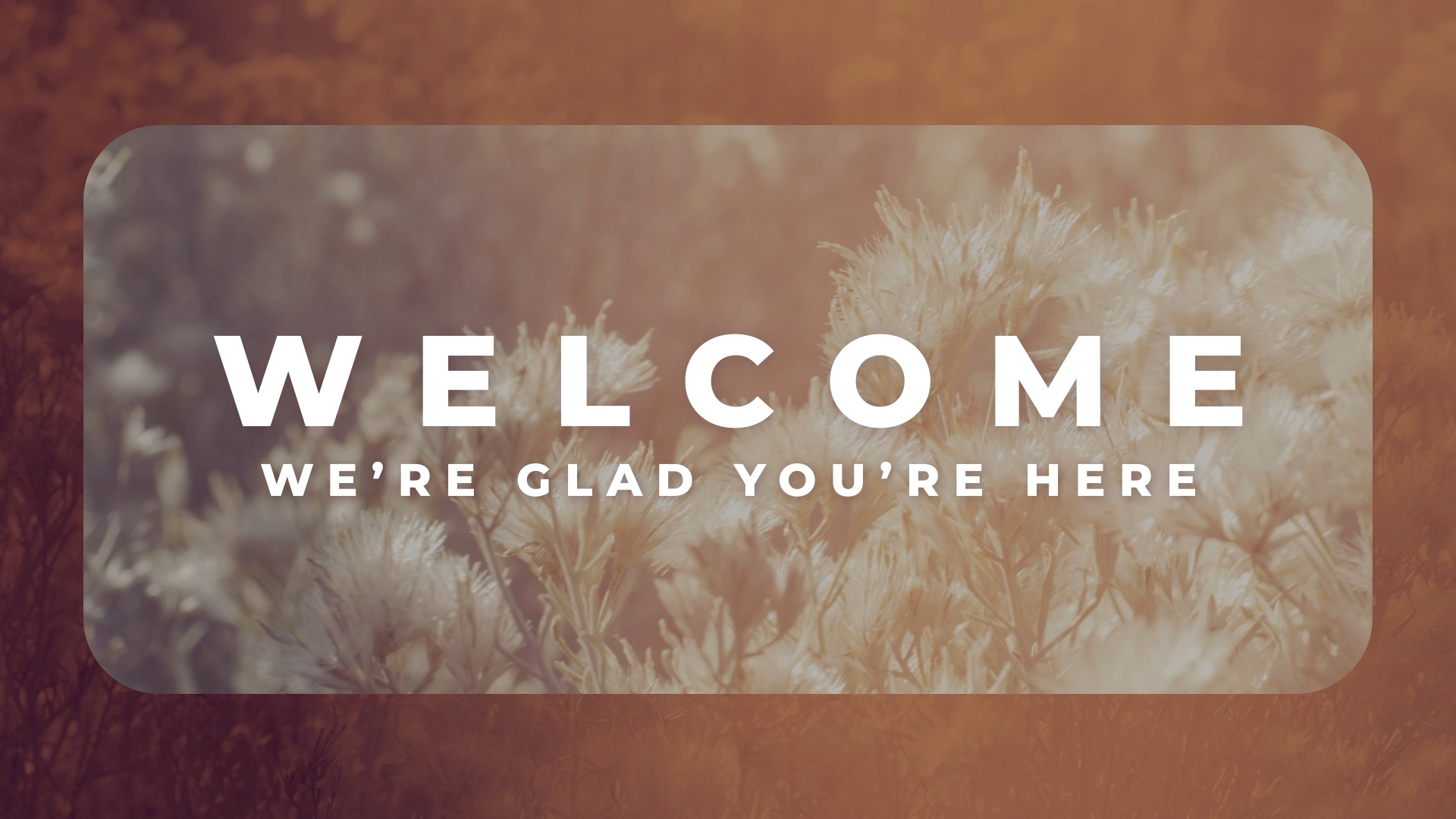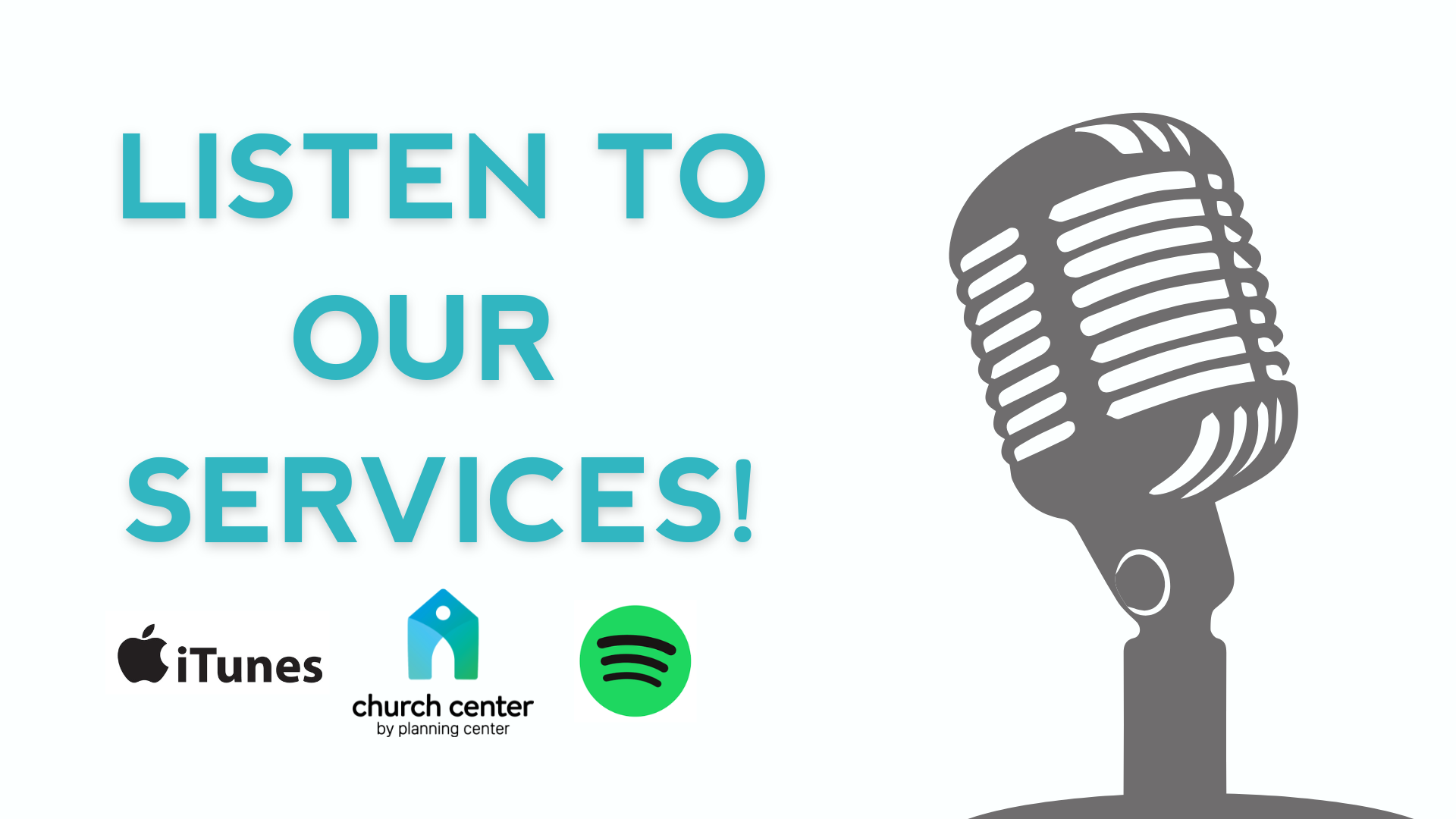 Listen to our Services
Check out this new way to enjoy our services! You can now listen to the audio on the go! Click the button below to listen! Now available on iTunes and Spotify!
Click which service you like, and then click on "Listen".
Great News!
We have expanded our Kid's Check-in system! We know check in can be crazy, but now you can check-in your kids on the way to church, and scan your QR code once you arrive!
Want to know how it works? Click on the picture to watch a short video!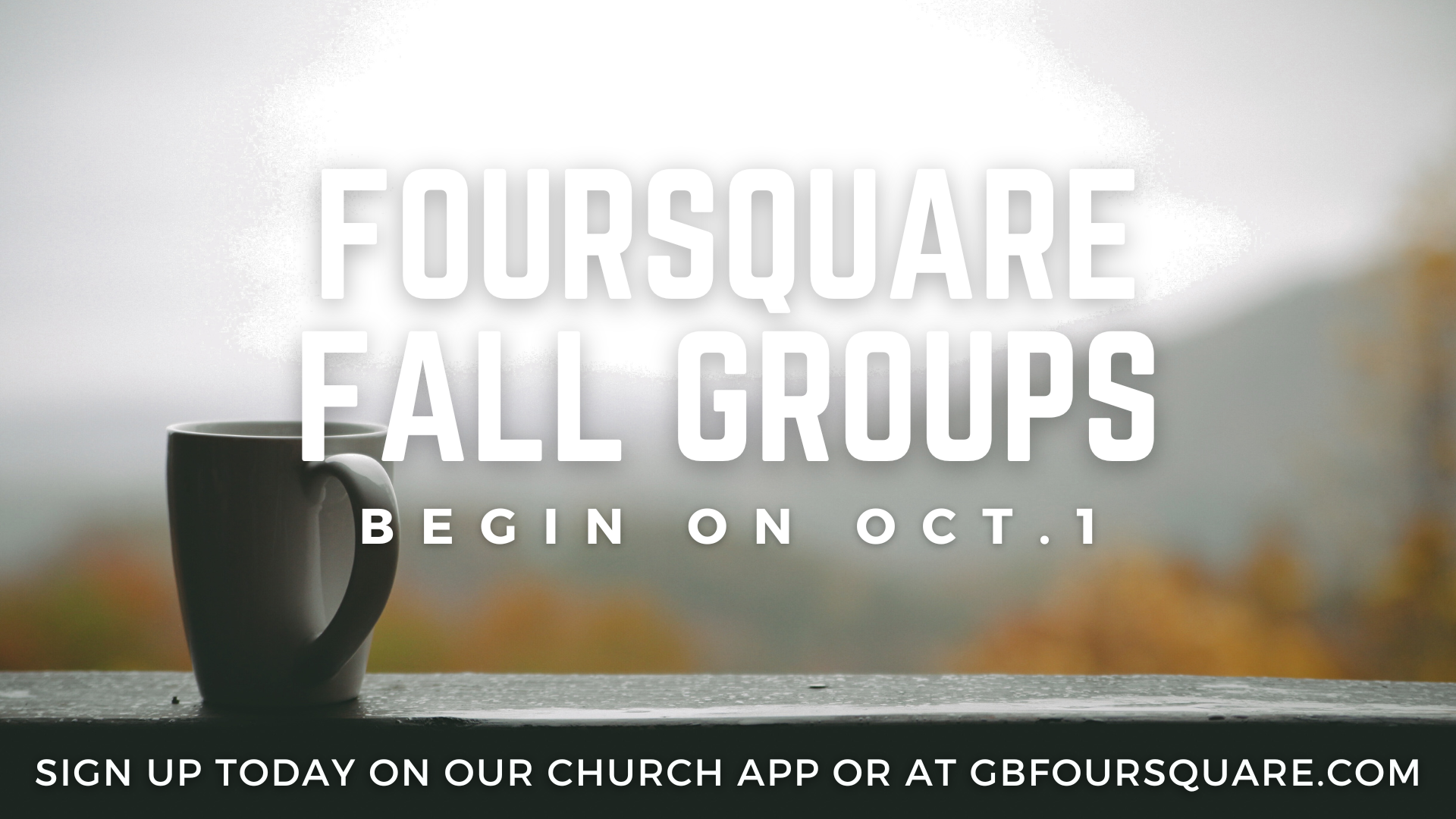 Fall Groups
Fall Groups begin TODAY! There is still time to sign up for a group, so join one today!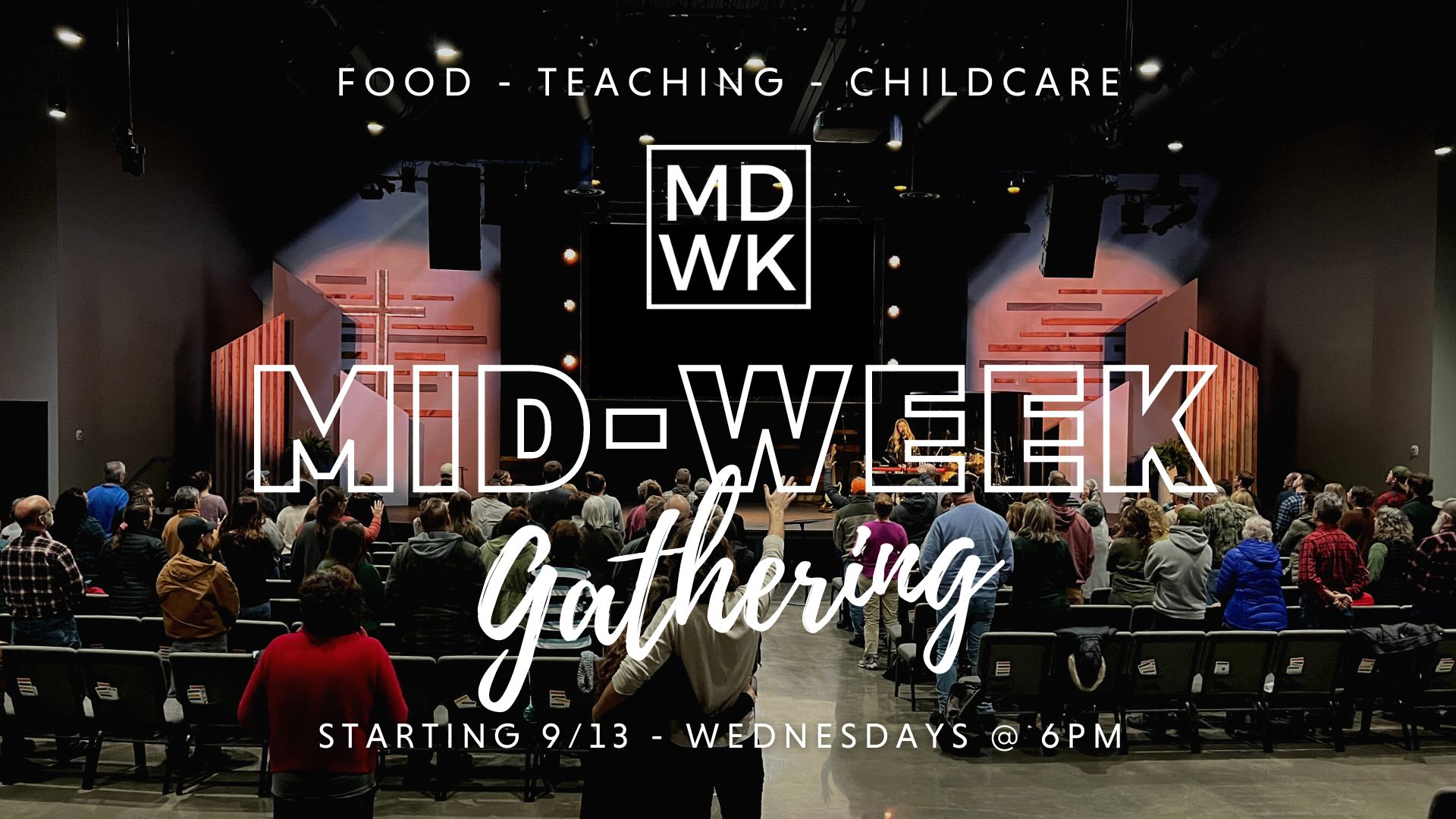 Mid-Week Gathering
Our Mid-week Gatherings are officially in session! Come join us for dinner beginning at 6pm, followed by worship and a teaching at 6:45pm!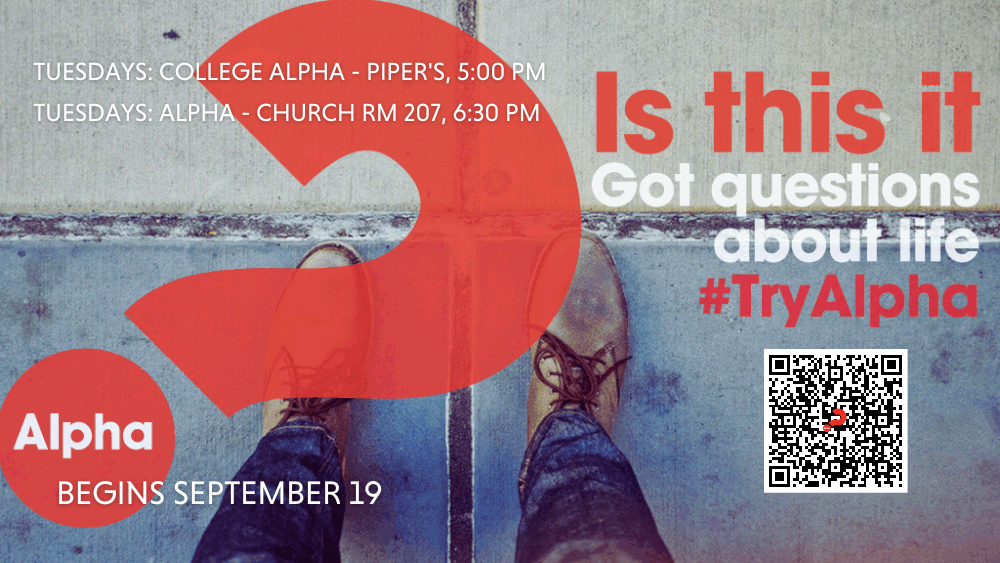 The Alpha Course
Do you have questions about this faith journey? Join us for the Alpha Course, beginning again on September 19th! There will be two groups, Mondays at 5pm, and Tuesdays at 6:30pm. Sign up for a group today!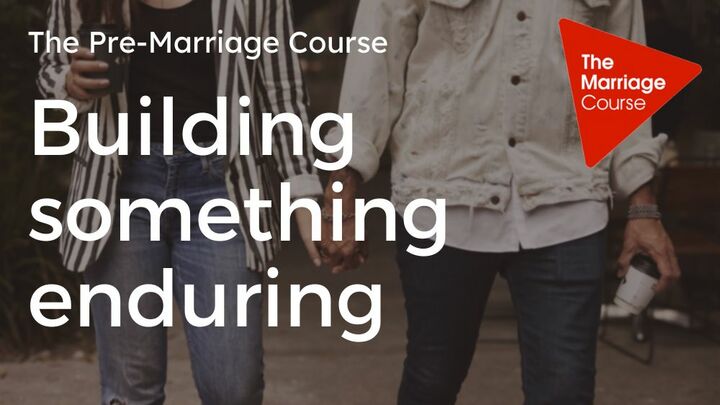 Alpha Pre-Marriage Course
The Pre-Marriage Course is a series of five sessions for couples who are exploring the idea of getting married, and for those who are already engaged.
Beginning October 2 at 6:30pm.
Whether you are getting married for the first time or you've been married before, it is designed for those who want to give their marriage the best possible start.
The cost for course material is $20/couple ($10 each).
Contact Dan Tapper at dan@gbfoursquare.com if you have any questions.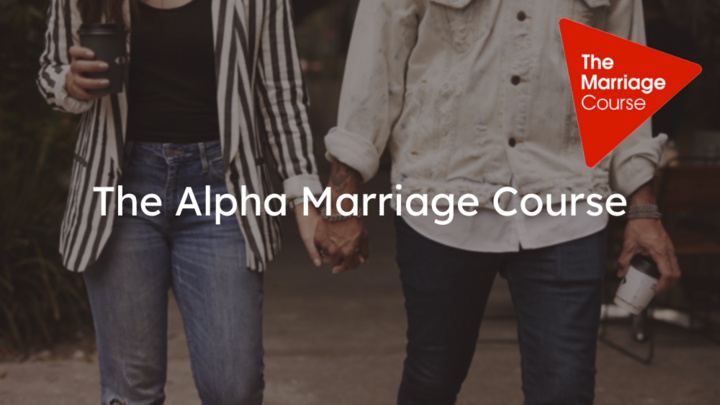 Alpha Marriage Course
The Alpha Marriage Course was developed for couples looking for practical support to strengthen their relationship. Over seven sessions, the course will help you to:
• Understand each other's needs
• Communicate more effectively
• Grow closer by learning methods to resolve conflict
• Recover from the ways you may have hurt each other
• Recognize how your upbringing affects your relationship
• Improve relationships with parents and in-laws
• Develop greater intimacy
• Discover each other's "love language" and much more….
We will meet Wednesday evenings from 7:00 to 8:30pm, starting October 4th.
The cost is $20/couple ($10 each). Register to join us.
Contact Dan Tapper at dan@gbfoursquare.com if you have any questions.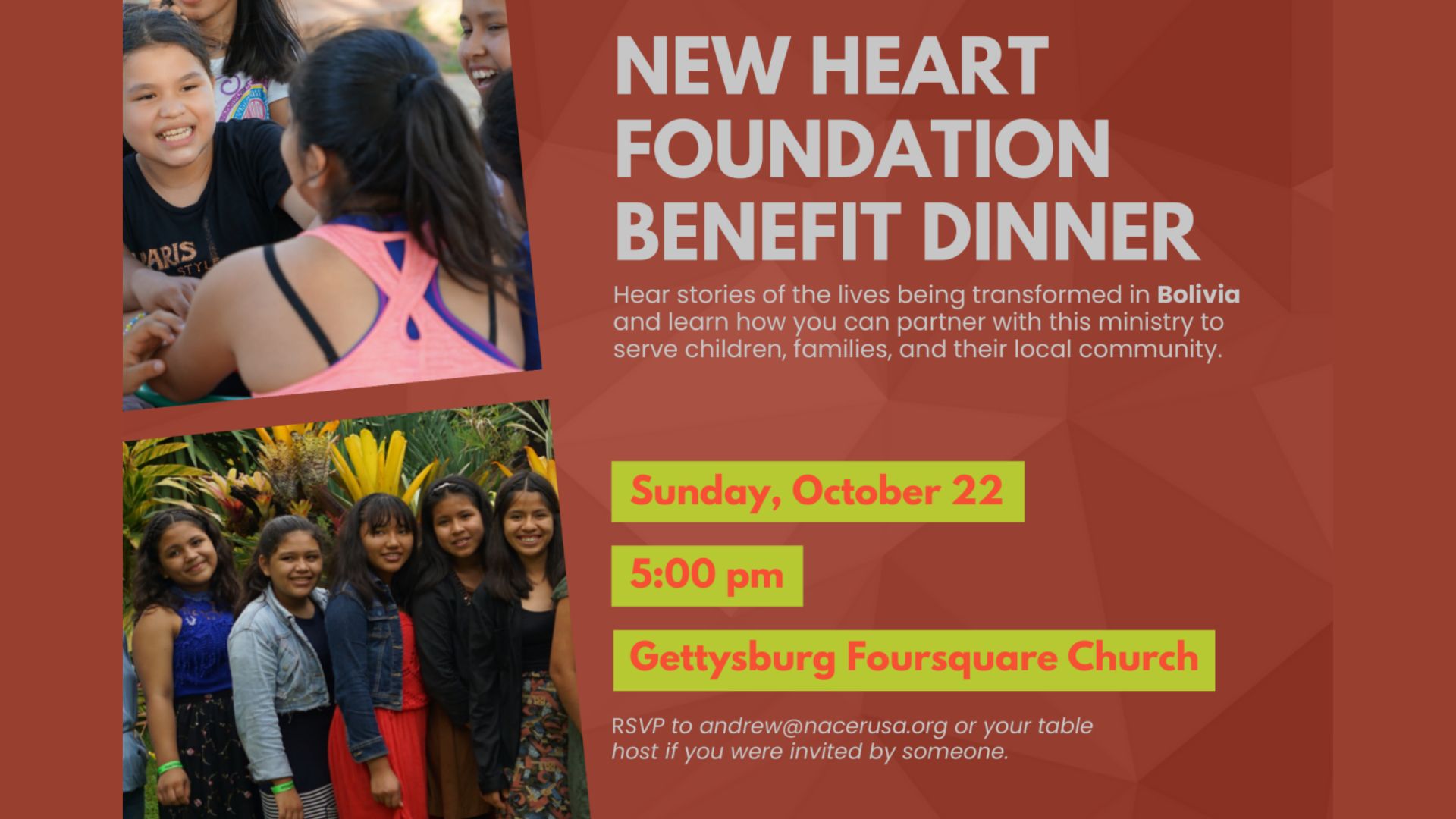 New Heart  Foundation Benefit Dinner (Bolivia)
Join us for a benefit dinner for the New Heart Foundation in Bolivia on October 22nd, 2023. This dinner will help raise funds that go directly to the foundation. Come hear about the heart and mission of New Heart, and real-life stories about how this ministry had impacted children and families. We hope to see you there!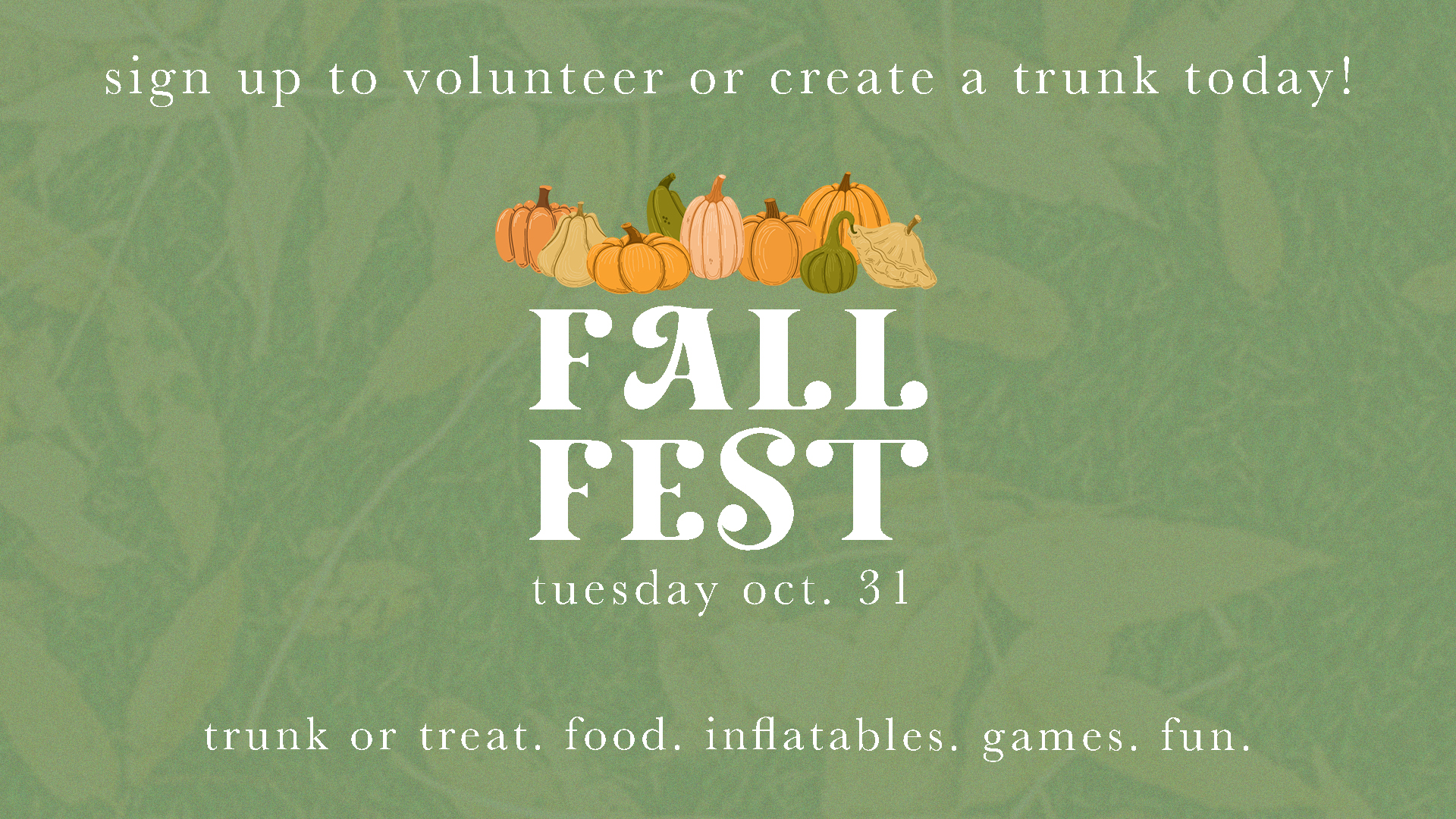 Fall Fest- Trunk or Treat Sign Up
Fall Fest is here! We are looking forward to serving our community once again this year through our annual fall fest on Tuesday, October 31st from 6-8pm. This year we will have trunk or treat, games, inflatables, food, and lots of fun!
To make this happen, we need trunks! We want to fill up our parking lot with as many trunks as we can to pass out candy to local children and families! This is an incredible way to give back to our community! Sign up to deck out your trunk!
A few things to know when registering your trunk:
-Family Friendly themes (no blood or horror)
-Each trunk will be asked to provide their first bag of candy, and they we will provide the rest!
This event is free of cost, and we will have a contest to see who has the favorite trunk of the night!
We hope you'll join us!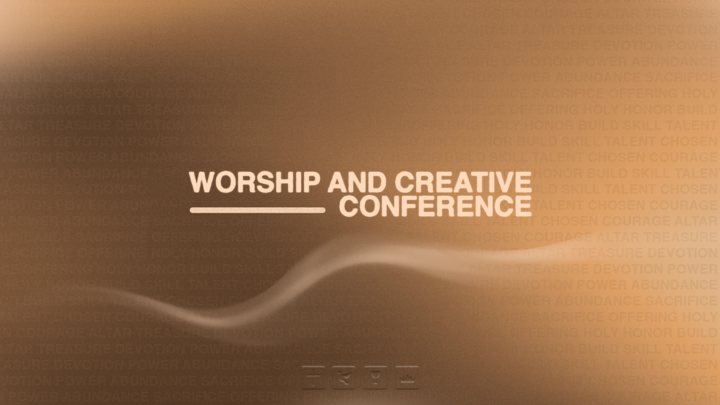 What does the Bible say about art and creativity?
Whether you're a musician, graphic designer, sound engineer, photographer, videographer, artist…we invite you to join us as we take a weekend to grow in our skills, be empowered in our callings, and encourage one another as we serve our local churches.
Friday, November 3rd at 7p // Worship and Prayer Night
Saturday, November 4th from 9a-4p // Teaching, Connection, and Workshops
Light refreshments, coffee (of course) and lunch are provided on Saturday.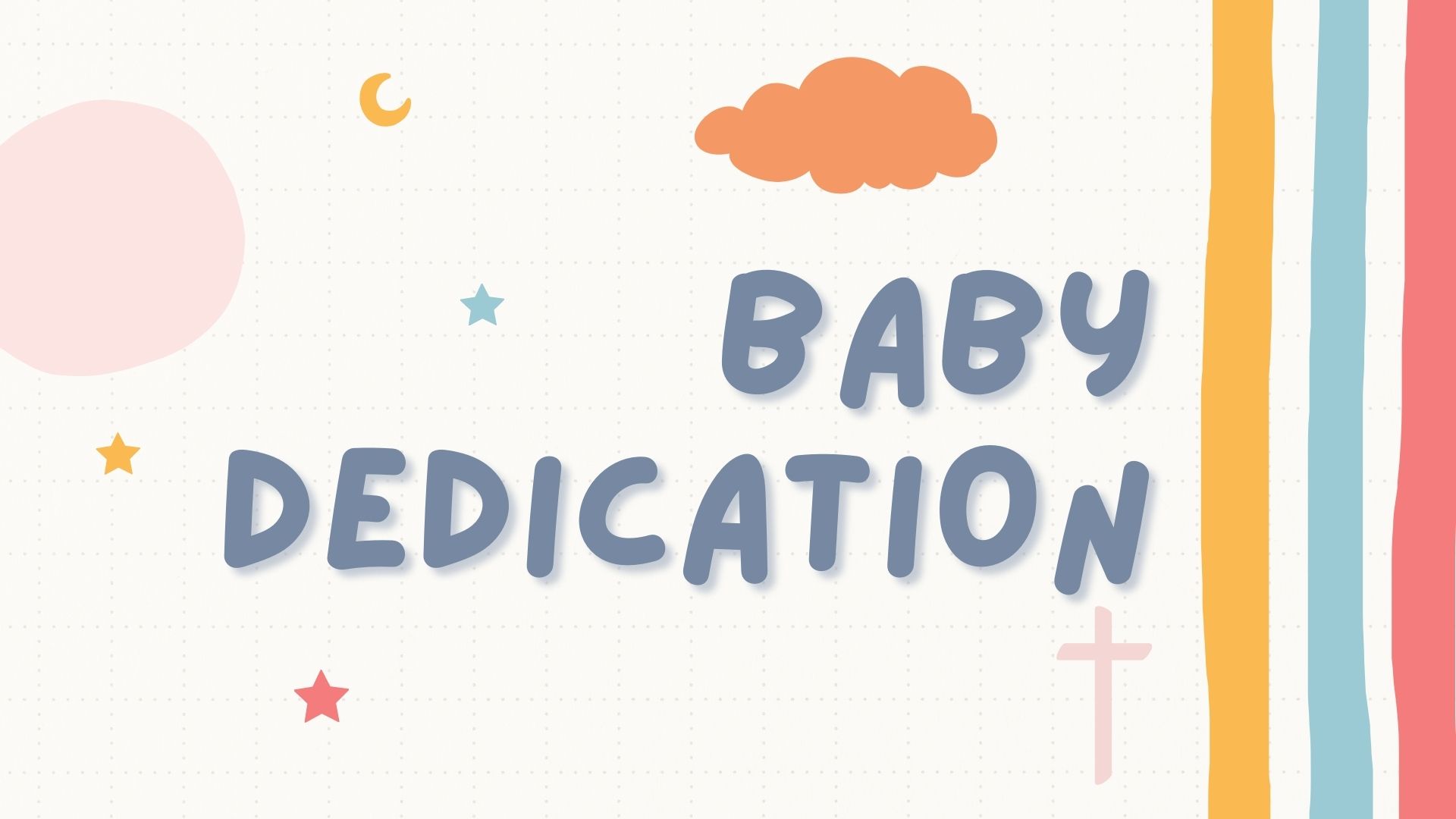 Baby Dedications
Baby Dedications are scheduled events to say to God before family and friends, that you dedicate your child to God.  We want to come along side you to encourage you and support you in this parenting journey.
These dedications generally take place on Sunday mornings after 2nd service in the Kid's Department. 
If you would like to have your child dedicated, please use this link to complete the Baby Dedication Request Form and we will be in touch with more information regarding upcoming dates scheduled.
This is a very exciting moment!  We are thankful that we can join you on this journey.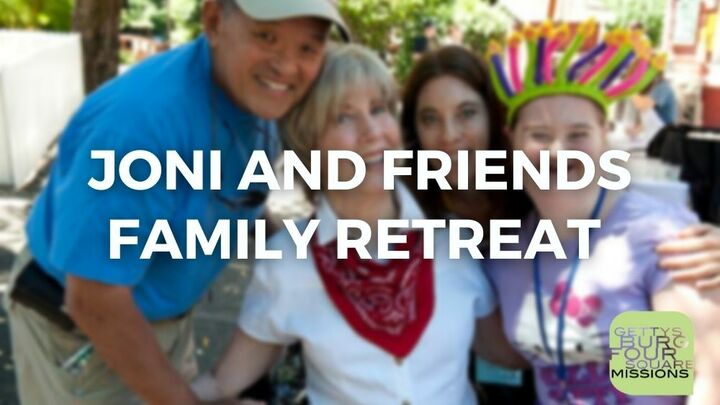 Joni & Friends
Sunday, October 22nd – Friday, October 27th, we are taking a team to the Joni & Friends Family Retreat in the beautiful Pocono Mountains, to serve those with special needs/disabilities and their entire families.
This camp is held every year and these individuals and families have the opportunity to experience fun activities, find much-needed rest, as well as make meaningful connections with others that understand what it means to go through life with disabilities.
There will be lots of training for those serving.  Areas of service may be: working directly with individuals with special needs, helping and befriending a brother or sister that may feel overlooked at times, or on a team that makes things happen, like recreation, crafts, coffee bar, etc.
Register to get more information, but time is running out so don't wait.  Once you register Mike or Cheryl will be in contact with you.  
For more information, please contact Mike or Cheryl Resop at michaelresop@yahoo.com, 717-253-6859.
Connect
New to Foursquare?  A special welcome to you! Please use this link to complete a Connect Card and let us know about your visit.  We are so glad you decided to worship with us today and we would love to connect with you and walk with you on your journey with Jesus.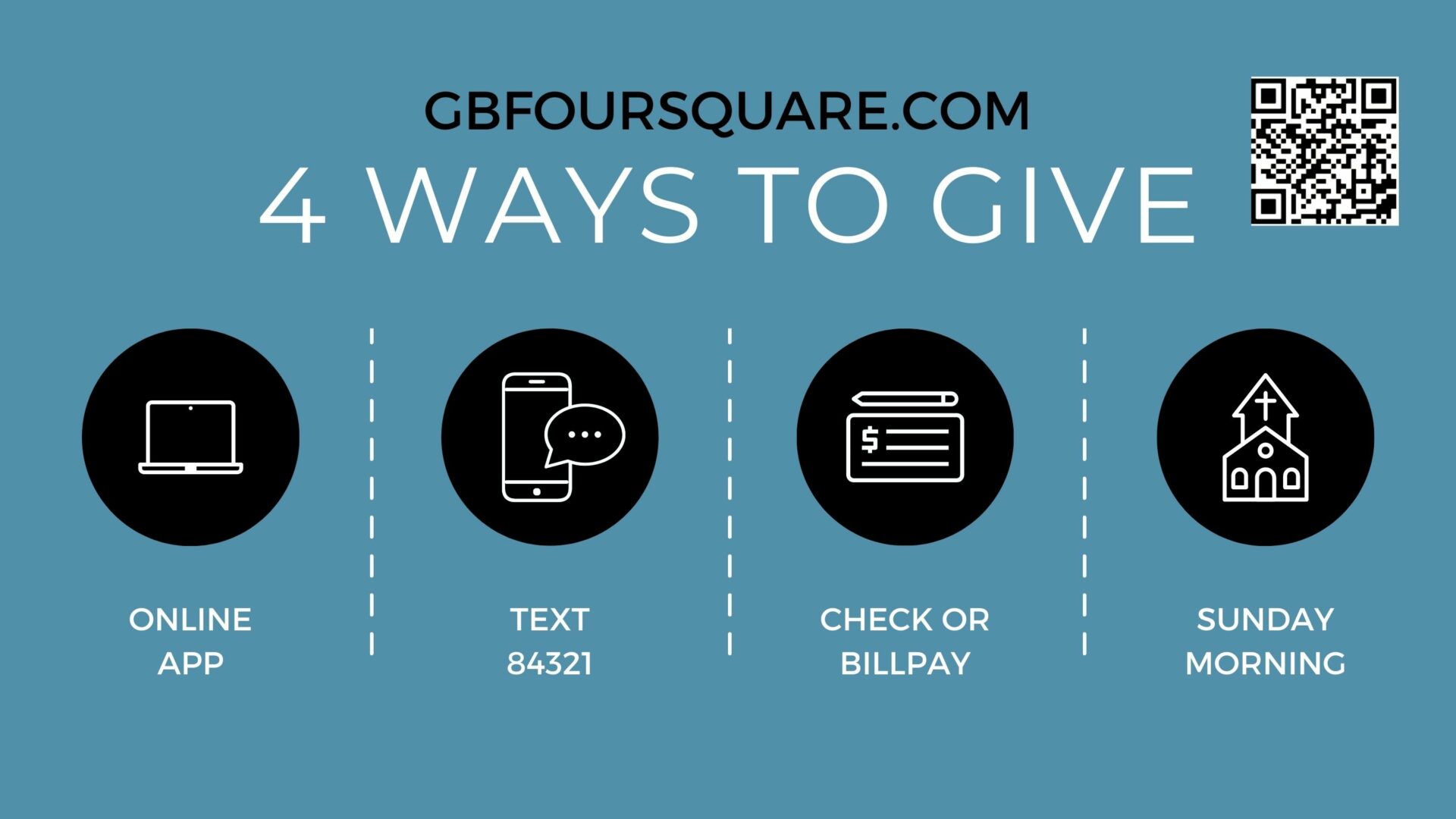 Do you have questions about how you can send contributions?
In-person during service
Text to Give (text any dollar amount to 84321)
Mail (328 W. Middle St, Gettysburg, PA 17325)
Drop off in office Mon-Thurs, 10:00am – 4:00pm
For additional questions, contact: contributions@gbfoursquare.com. or call the church office (717-334-5410).
Kids Ministry (infant-6th grade)
Meet during both 8:30 & 10:30 am services. If you have a child in Kids' Ministry and are not currently receiving the weekly updates with service content and information, please email shelly@gbfoursquare.com to make sure you are on the distribution list.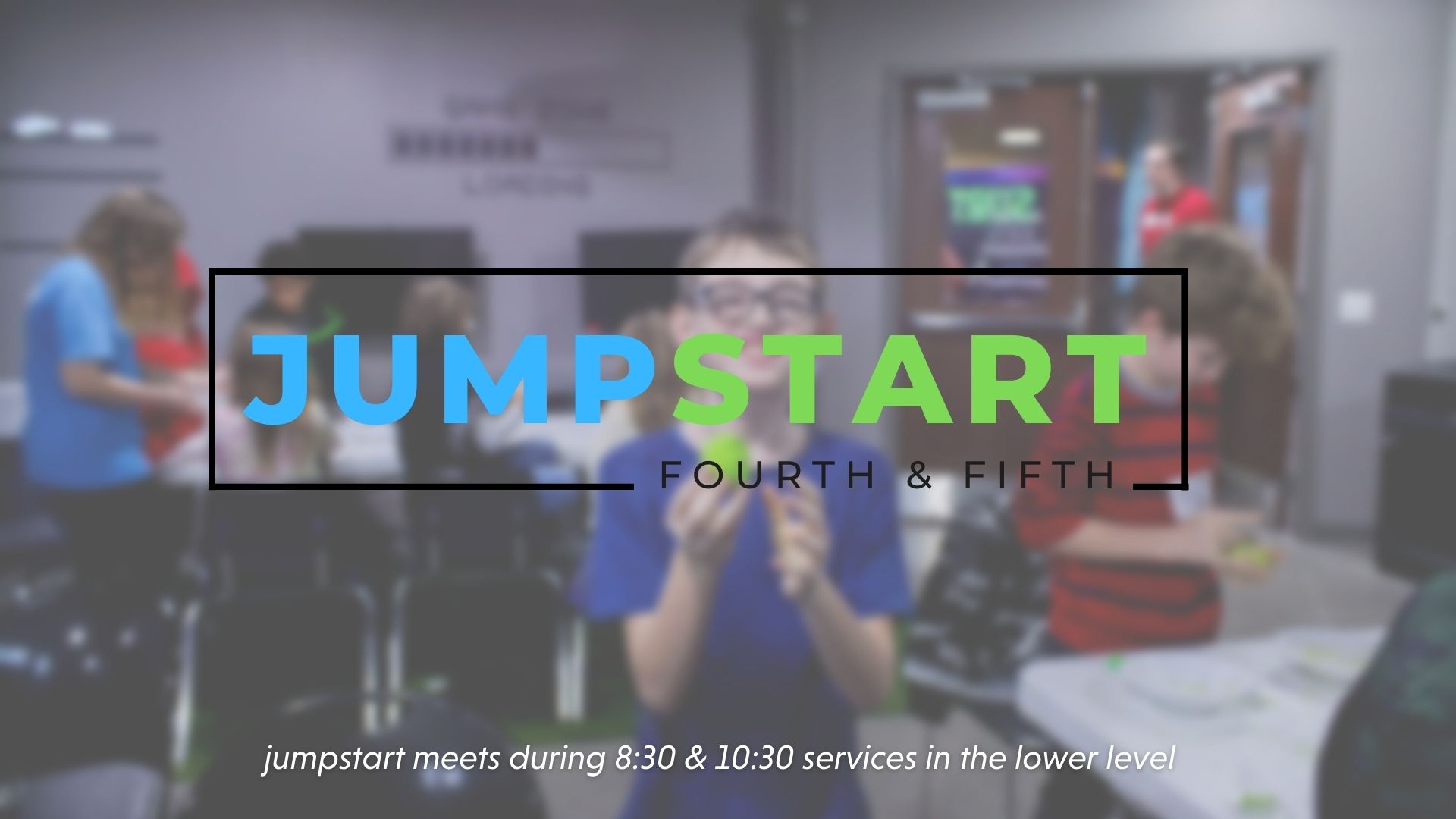 Jumpstart- 4th & 5th Grade
Meets during our 8:30 & 10:30 services in the lower level
A classroom experience specifically designed for 4th & 5th graders! A space to learn more about  the Bible, why it's important , and how to apply it to their everyday! Your child(ren) will experience energetic and interactive object lessons that include prayer and scripture memorization, along with practical and age-appropriate ways to read the Bible. This is an opportunity to discover exactly who God created them to be! Come join us!
For any questions, please email sierra@gbfoursquare.com.
Youth Ministry (Grades 6th-12th)
Meets during our 10:30am service and begins in the sanctuary, with corporate worship. (No prior registration is required.)
Youth Group meets on Wednesdays from 6:30-8:30pm.   Come join the fun.
If you have a student in grades 6th-12th and are not currently receiving weekly messages regarding Youth Ministry vision and updates, please contact Manny Gonzalez at manny@gbfoursquare.com to stay connected.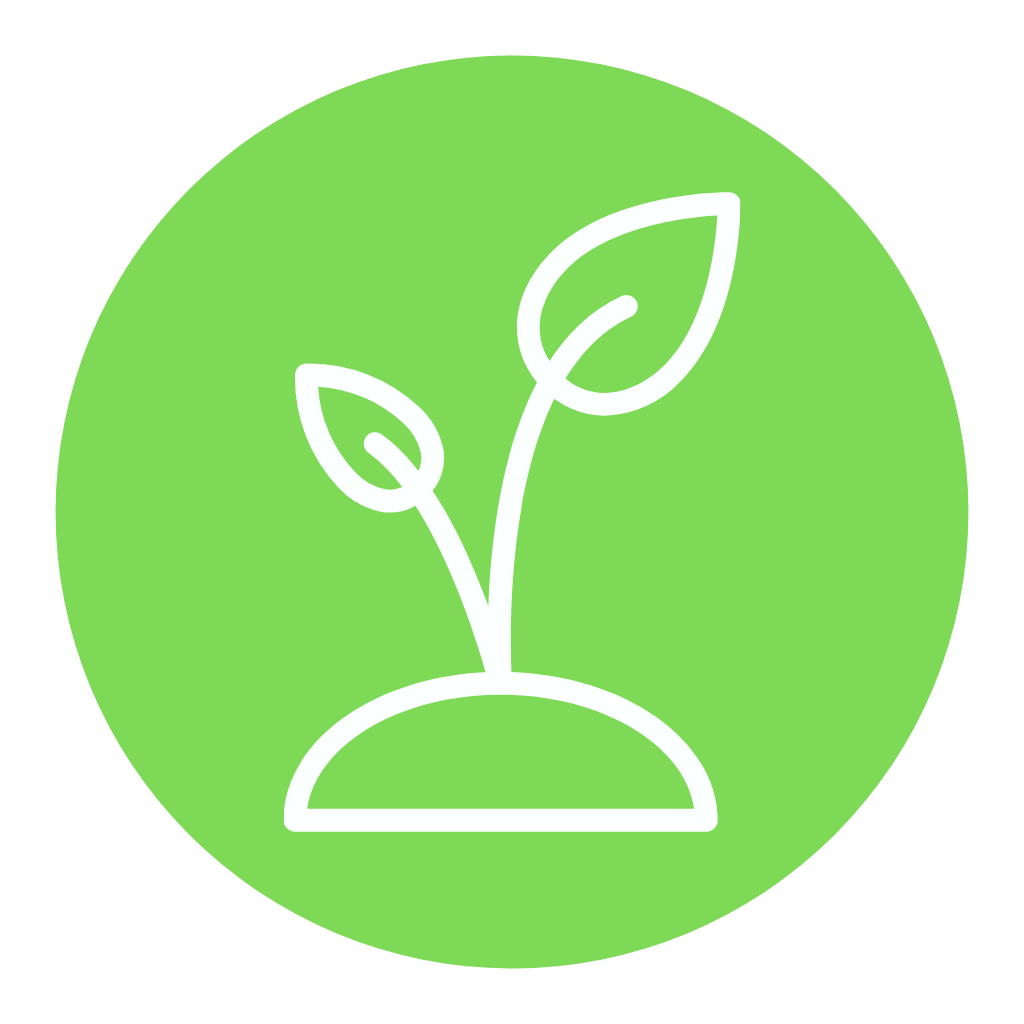 Small discipleship groups that meet throughout the week to help participants grow in their relationship with God. Many of these groups change seasonally.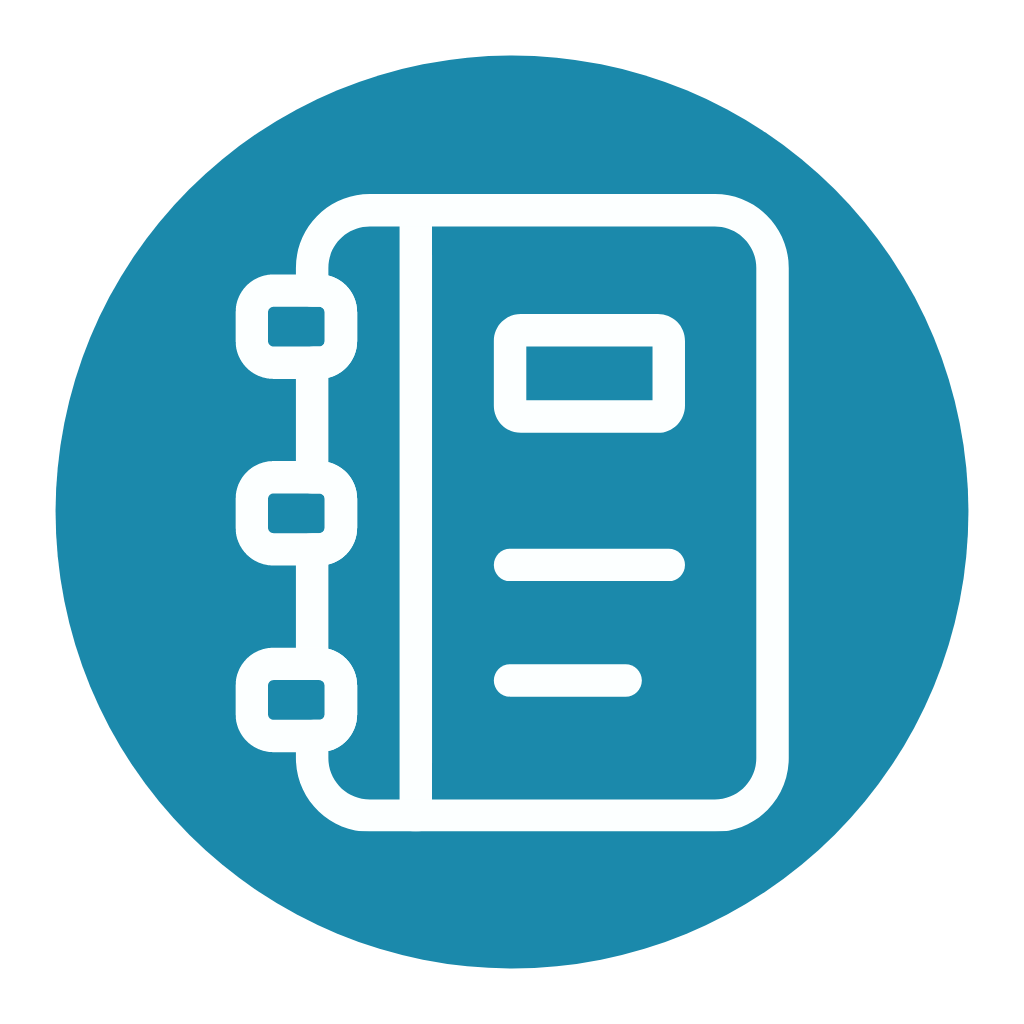 Weekly small groups that meet around town to read their Bibles, hear from God and share together (life journaling).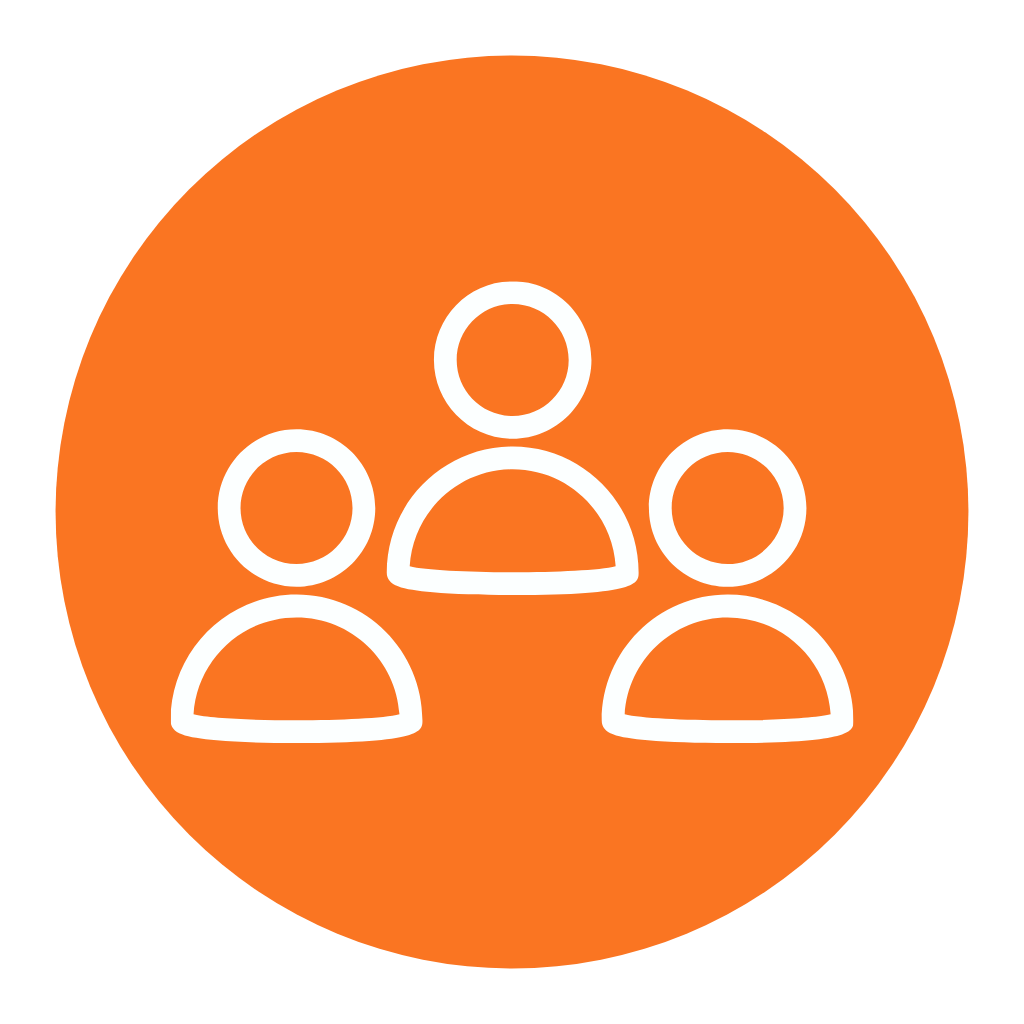 Groups that meet over a common interest or activity (cycling, knitting, running, travel etc.
Volunteer in Foursquare Kids
Our kids ministry is a huge part of our church. It is a place where kids get to experience the love of God. The key to kids having a great time and growing in their relationship with God is awesome Volunteers that LOVE Jesus and LOVE Kids! if you have any interest in volunteering for our kids department, please click below to begin the process.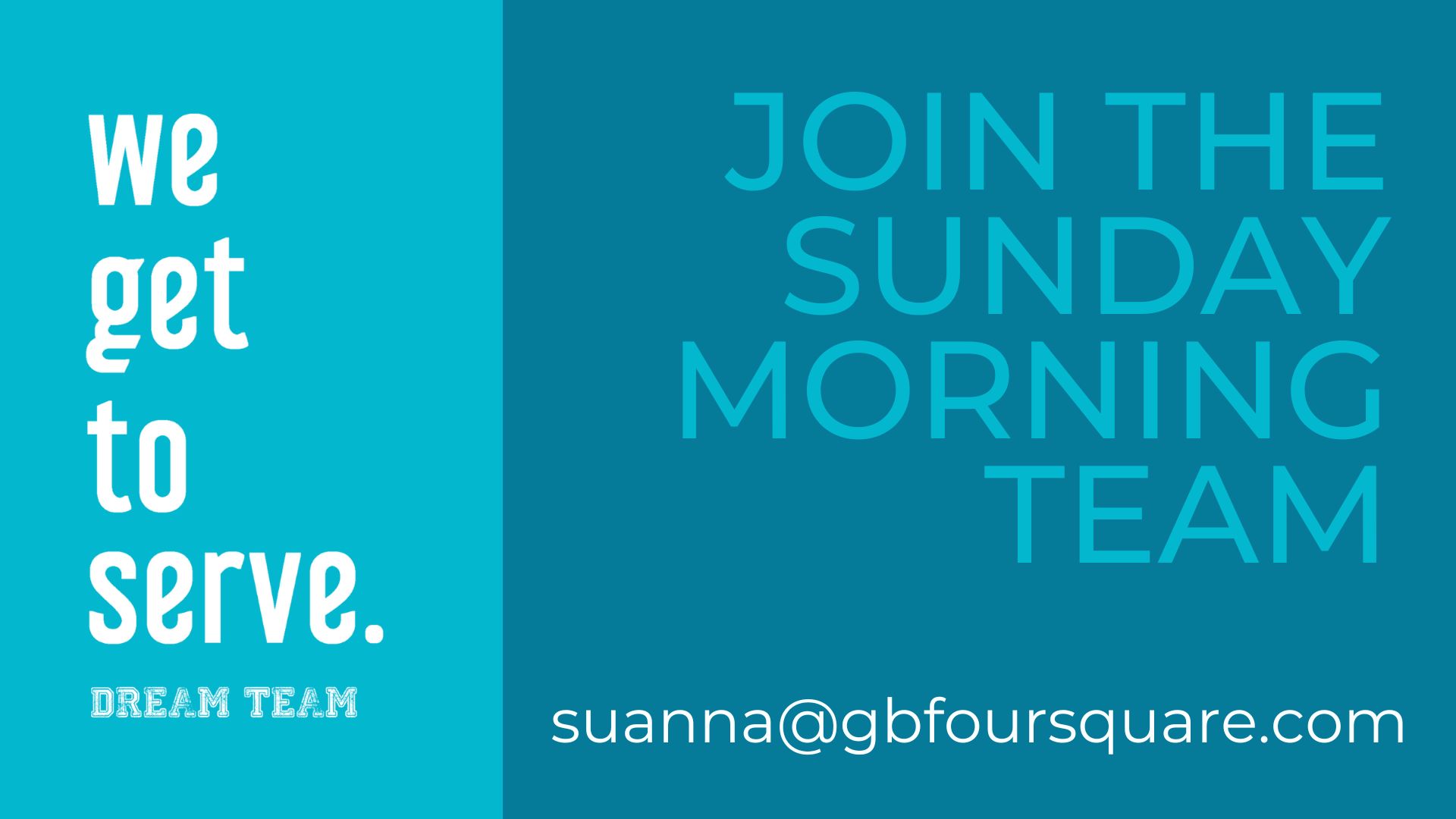 The Dream Team
Our mission is to build the church by each person fulfilling their calling and serving to make an eternal difference. Our win is a spiritually mature, passionate, relationship-connected and unified body of believers – humbly serving in their passions, effectively advancing the Kingdom, worshiping God with every single act of service, and walking in complete fulfillment of their purpose.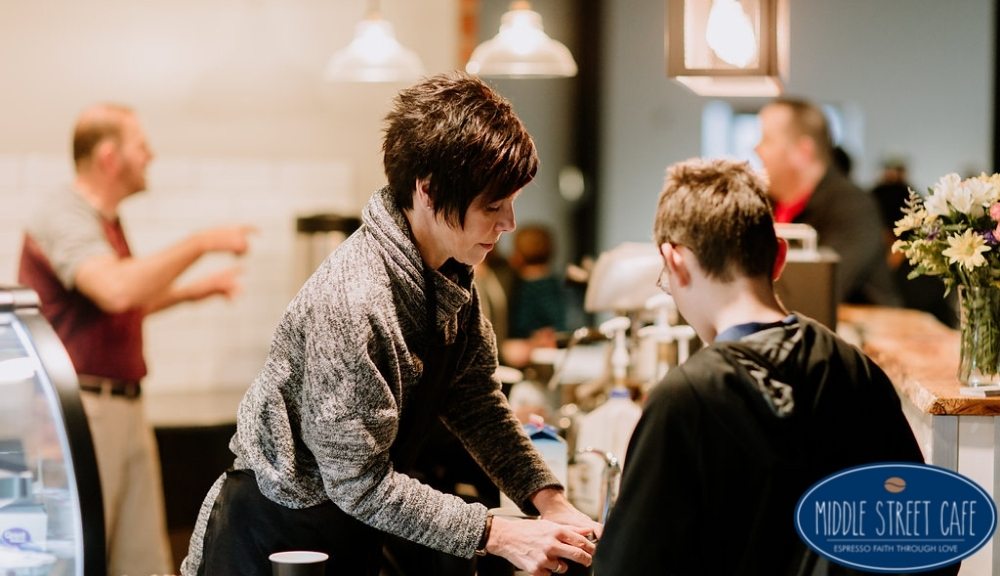 The Middle Street Cafe
Our cafe team is looking for volunteers to help at least one Sunday a month in the cafe. If that sounds like something you would be interested in, we are interested in you! For more information, contact Carolyn Miller at carolyn@gbfoursquare.com.
Join our Decor Team!
Do you enjoy decorating, creating, or have a keen eye for interior design? Join our decor team! You will meet together to discuss ideas and enjoy time decorating our building! If you're interested in joining our decor team, please contact Grace Savage- grace@gbfoursquare.com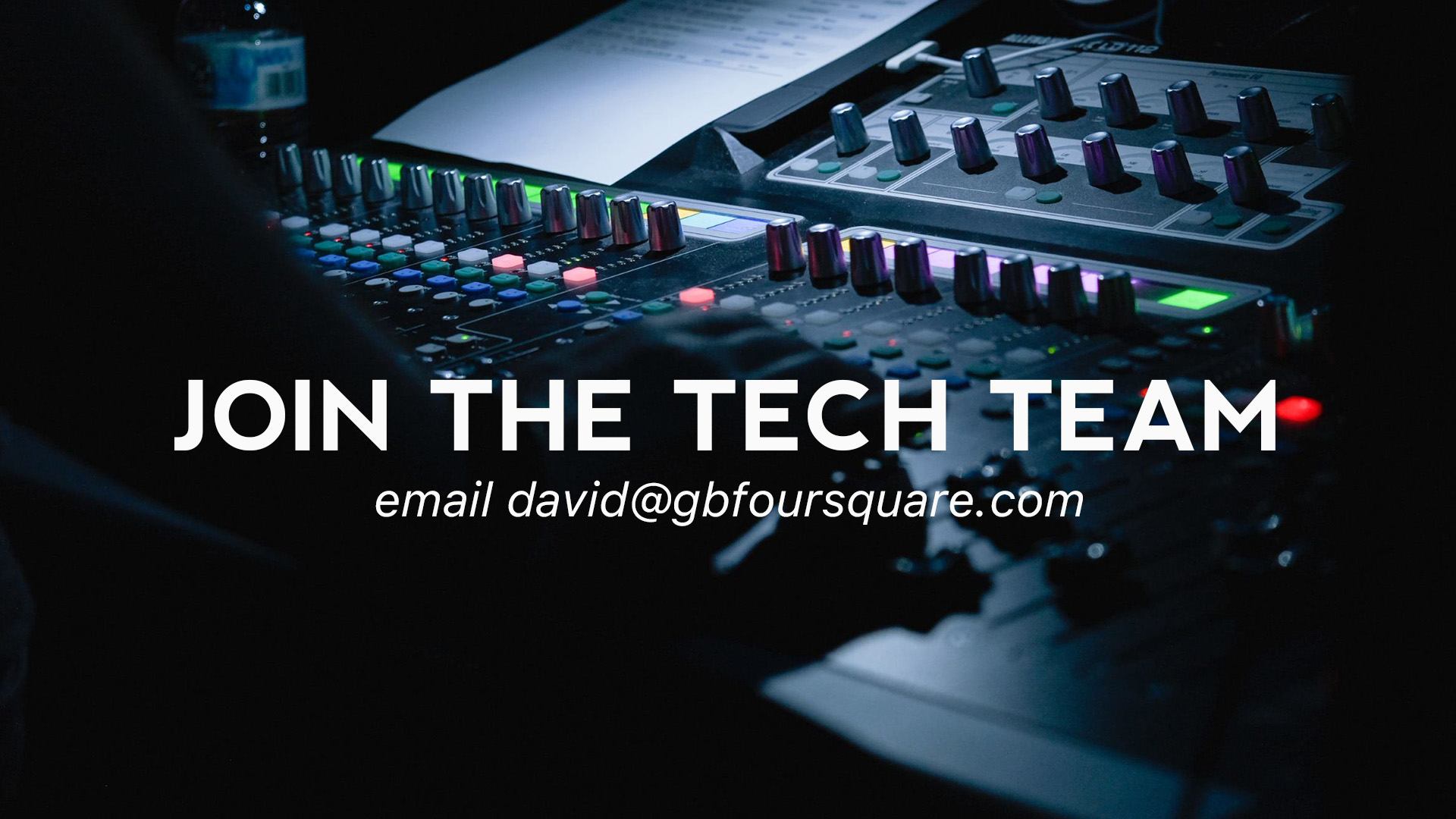 AVL/Tech Team
If you are interested in Tech, the tech team would love to serve with you!  We will train you in all you need to know.  Reach out to David Schanck at david@gbfoursquare.com.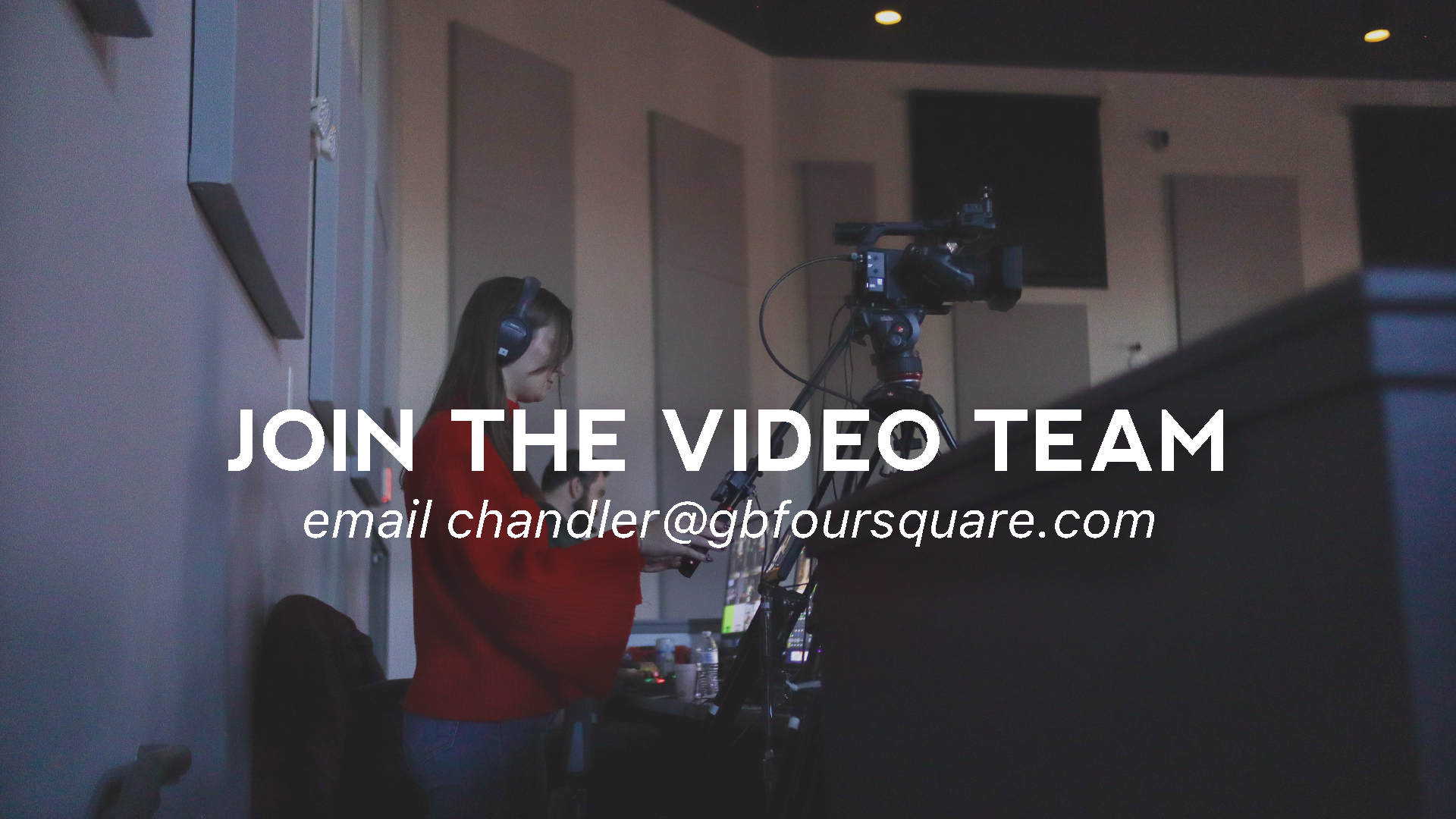 Video/Production Team
Have an interest in video and live stream? Join our video team, we'll train you on all you need to know.  For more information contact Chandler Robey at chandler@gbfoursquare.com.
Worship Team
As Bob Kauflin says, worship leading is "leading others to encounter the greatness of God." Is worshipping God a passion of yours? Are you a talented musician or vocalist? Do you like to encourage and motivate others to proclaim the gospel and live for God's glory? If so, we would love for you to connect to our Worship team. For more information, contact Grace Savage at grace@gbfoursquare.com.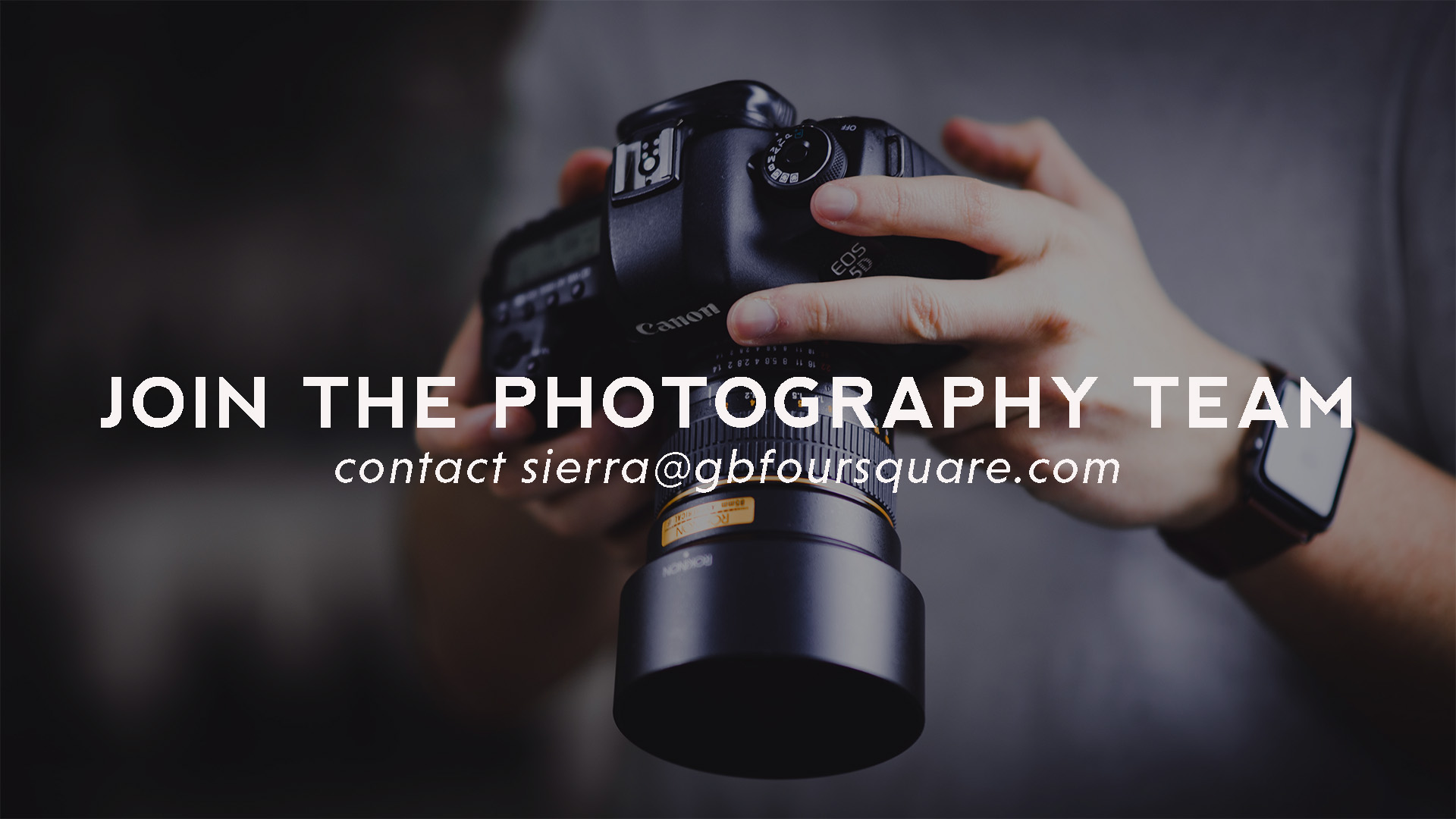 Photography Team
Are you passionate about capturing life's authentic moments? Does it excite you to look through a lens and see the advancing of God's kingdom through community and worship?  Do you simply enjoy being behind the camera, or have professional experience? Join the photography team by contacting Sierra Cramer at sierra@gbfoursquare.com.
Swisher Family's Ministry to Scotland
As part of their sending church, find out how you can get involved in supporting the Swisher family and their mission to Scotland. Contact Pastor Nate at
nate@gbfoursquare.com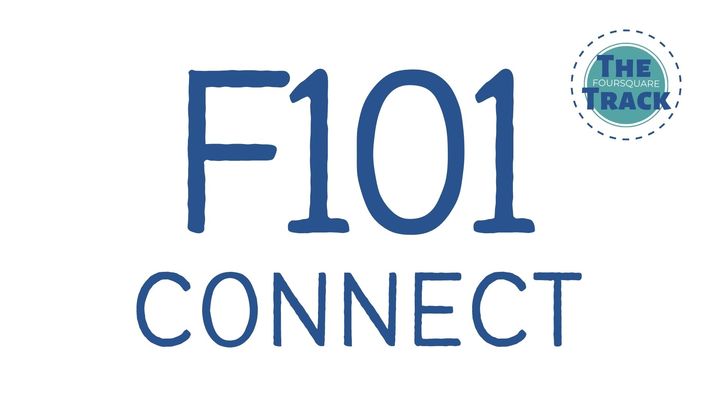 F101
Want to learn more about who we are, what we believe, and how to get connected? Join us for Foursquare 101 Sunday, November 12th, 10:30 am – 12:00 pm (during 2nd service), in Rm 207.

Please register by noon Wednesday November 8th, so you have time to receive and complete any instructions prior to arriving to class.
In the meantime, please add no-reply@planningcenteronline.com and no-reply@churchcenter.com to your email address book and stay tuned for additional instructions and video links to view prior to arriving to class.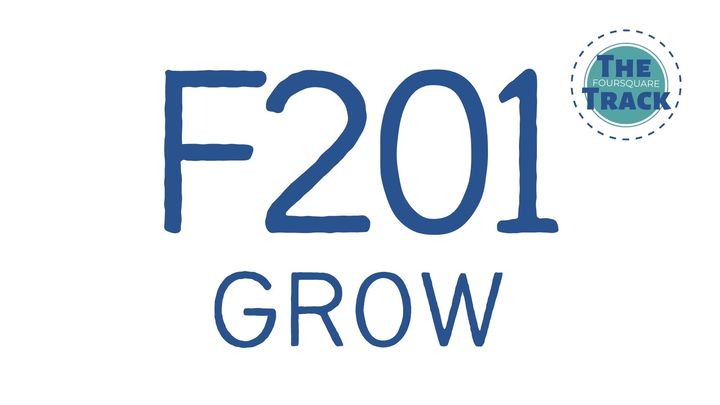 F201
F201 is where you learn more about how to read your Bible and hear from God and how to get connected. Join us for our next Foursquare Track-F201class Sunday, October 8th, 10:30 am – 11:45 am (during 2nd service), in Rm 207.
Please register by noon Thursday October 5th, so you have time to receive and complete any instructions prior to arriving to class.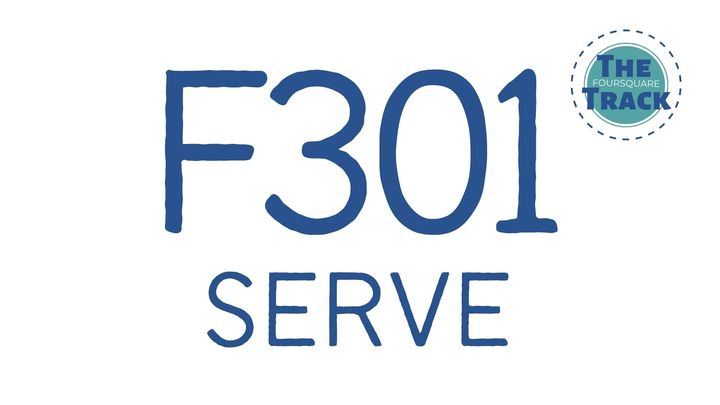 F301
F301 gives you an opportunity to discover how God can use your personality and your gifts to fulfill your unique purpose. Join us for our next Foursquare Track-F301 class Sunday, November 19th,10:30 am – 12:00 am (during 2nd service), in Rm 207.
Please register by Tuesday, November 14th, so you have time to receive and complete any instructions prior to arriving to class.
Thank you.
We hope to see you there.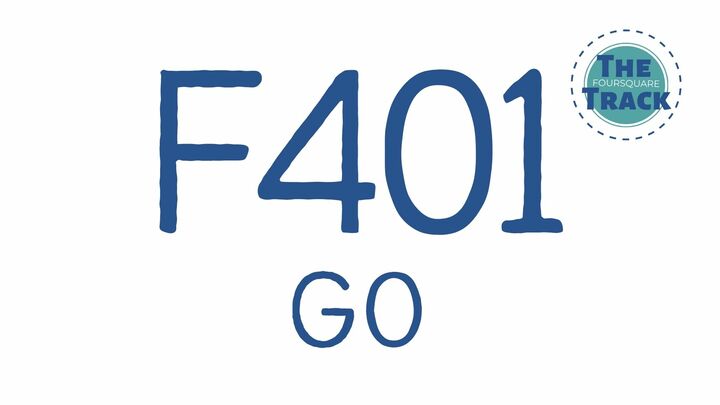 F401 (Go)
If you have already completed F101, F201 & F301*, you can now join us for F401. F401 is where you'll learn more about the Holy Spirit and how we are empowered by Him to not only share the Gospel but to live out our everyday lives as well.  Join us for a lite LUNCH and our next Foursquare Track-F401class Sunday, October 22nd at 12:15pm – 1:30 pm (after 2nd service), in Rm 207.
Please register by noon Monday, October 16th, so you have time to receive and complete any instructions prior to arriving to class.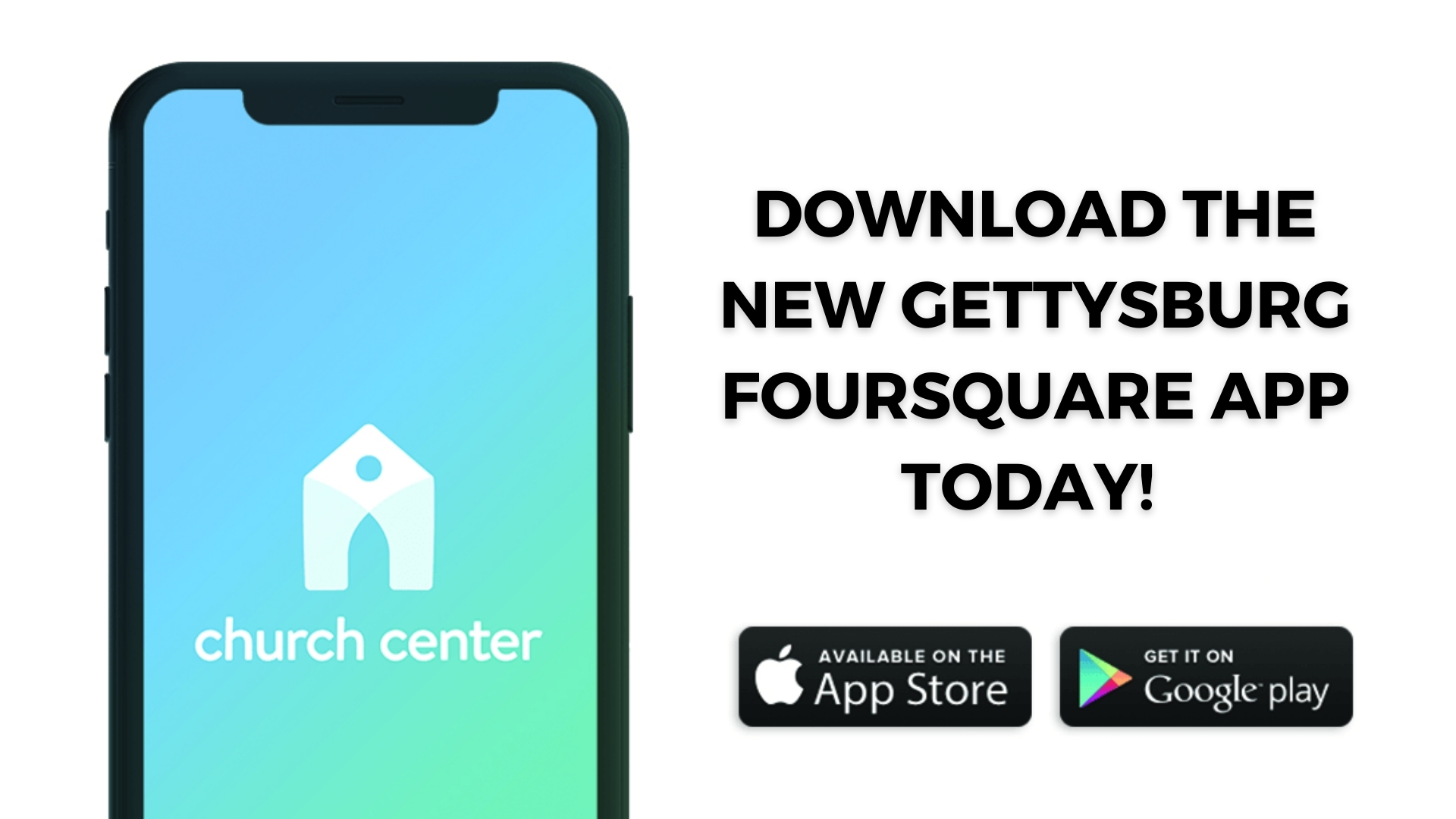 Check Out Our New App
It is official! The old app is gone. Church Center, our new mobile app is one and only Foursquare app. Our new platform connects you to all the things you're already a part of, making it even easier for you to engage and connect with our church family.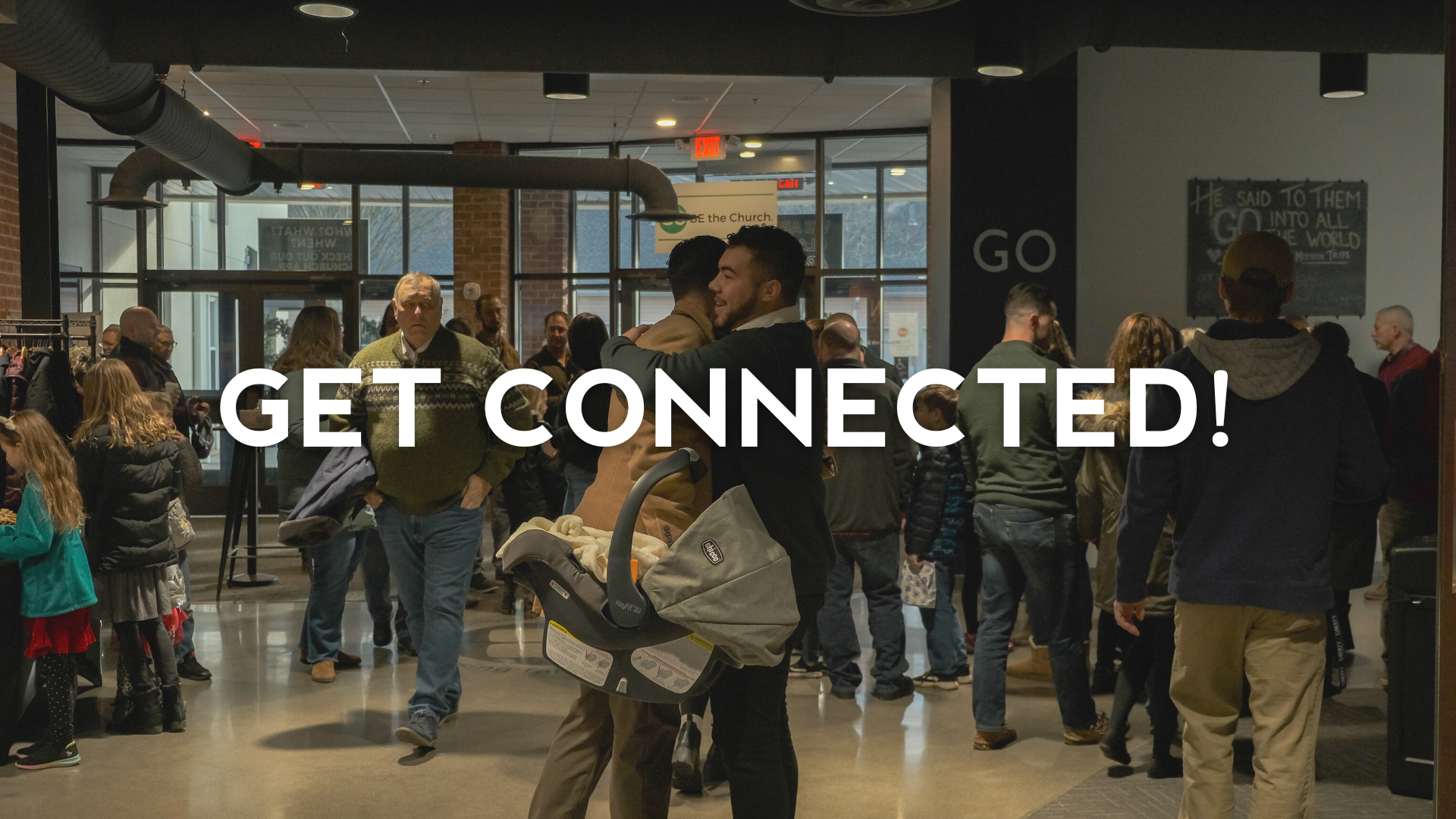 Get Connected!
We love that you're here! If it is your first time, please take a moment to fill out our connect card, and be sure to stop by the connect desk in our lobby for a free gift! We would love to connect with you!
Get Connected to the Church Directory
If you would like access to our online church directory, click the button below and fill out the short form. After you fill out the form, keep an eye on your email for your access confirmation.
Wherever you are joining us from, and at whatever time, please let us know you worshipped with us today, by checking-in.