October 2021
We are so glad to be worshipping together today!
We hope this digital bulletin will help to keep you up to date on what's happening in our little part of the Kingdom.
If you are joining with us in-person today, we have reduced the seating capacity in the sanctuary to allow for more spacing between family groups.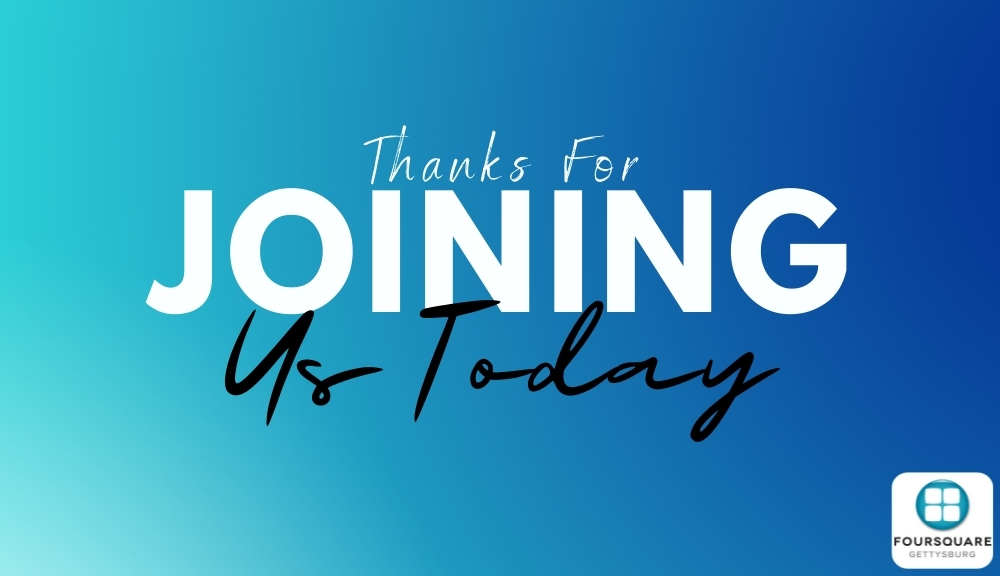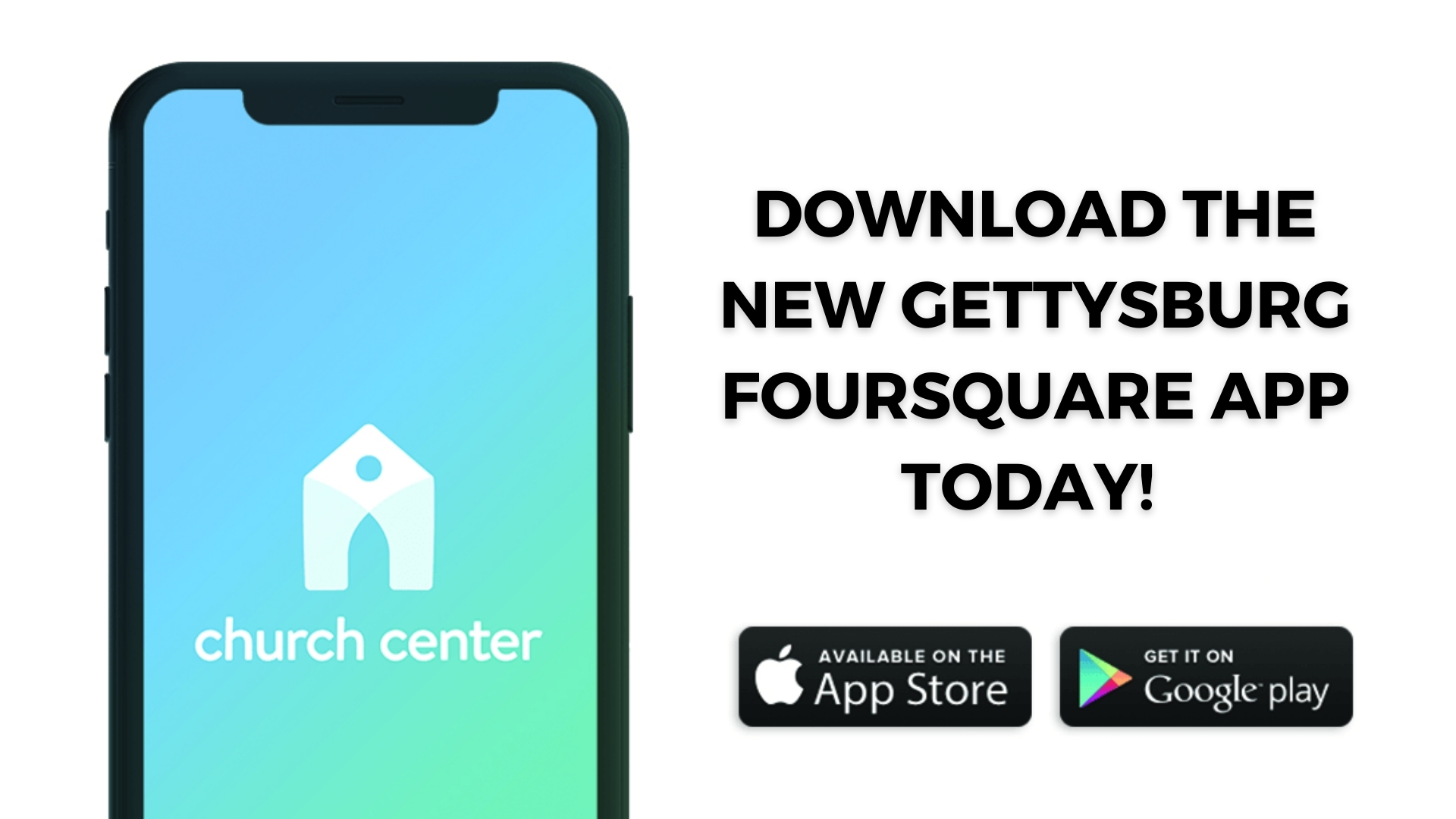 It is official! The old app is gone. Church Center, our new mobile app is one and only Foursquare app. Our new platform connects you to all the things you're already a part of, making it even easier for you to engage and connect with our church family.
If you would like access to our online church directory, click the button blow and fill out the short form. After you fill out the form, keep an eye on your email for your access confirmation.
Wherever you are joining us from, and at whatever time, please let us know you worshipped with us today, by checking-in.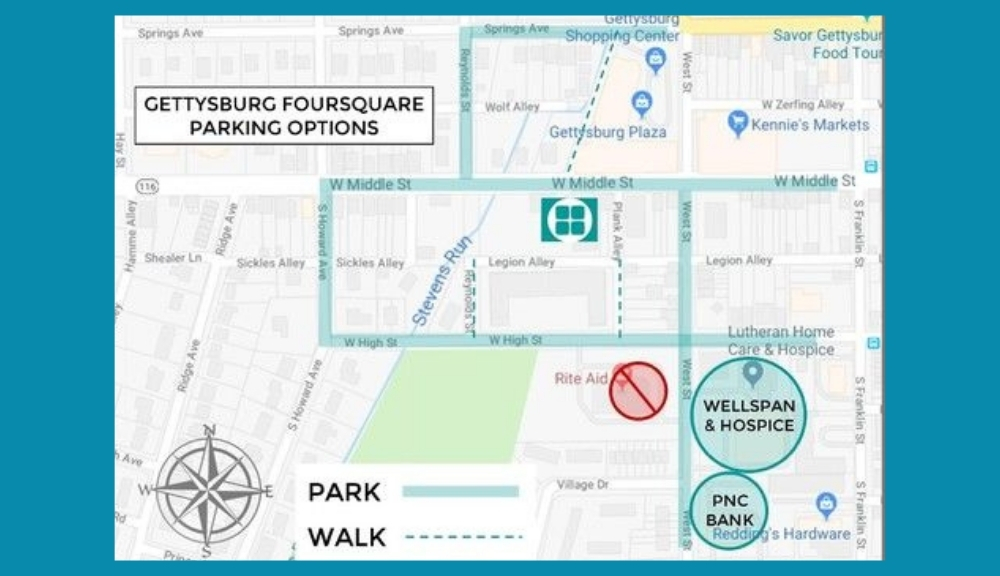 As we are filling up and so is our parking lot. If you can, please utilize these other parking options to make room for guests.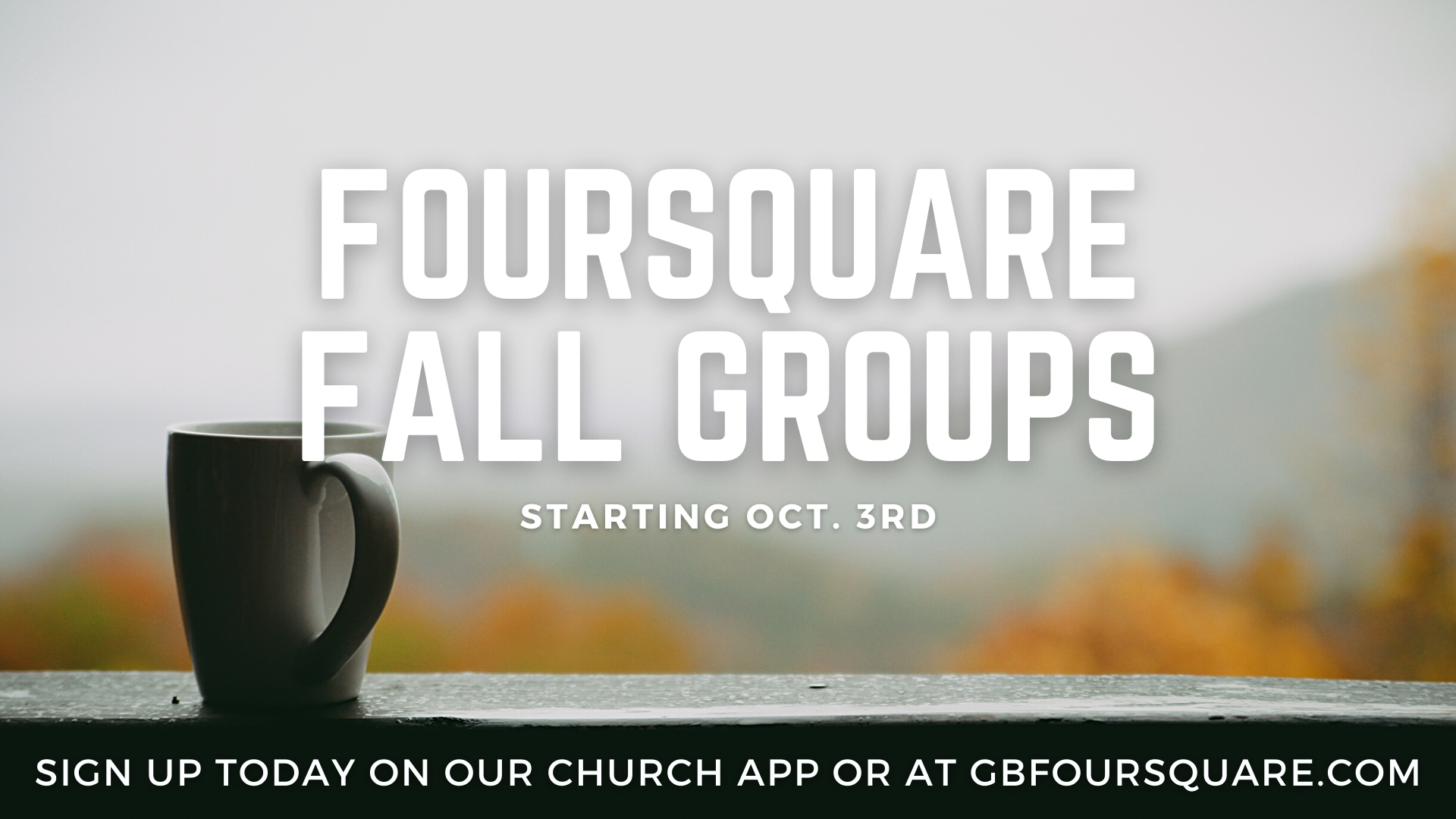 Fall Groups
Our Fall Groups season has officially started and we want you to join a group… IT'S NOT TOO LATE!! We always like to remind our Church Family that there is a group for EVERYONE! Sign up today and start building amazing friendships through community! Sign up on easily on the church app, or scroll down and take a look at all the groups we offer and click the link to sign up!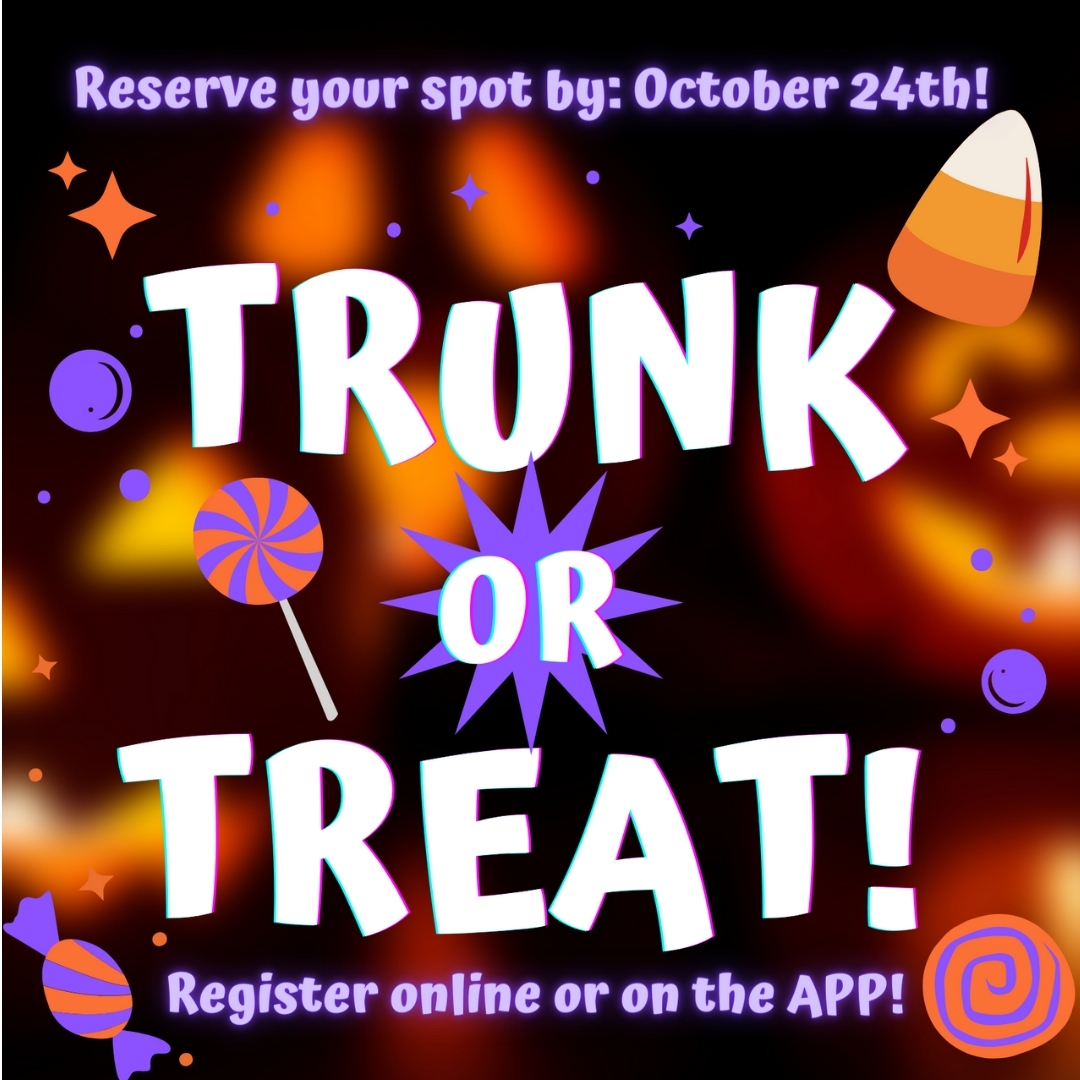 Trunk or Treat
Fall Fest is Back on Sunday, October 31st!
We have so many fun things in store for fall fest including trunk or treat! We would love if you would consider creating a trunk! The only thing we ask is that your trunk is kid and family friendly! This is such a fun fall event for families in our community and in our church, and we would love for you to join in on the fun! Candy will be provided for each trunk, but you may bring your more as well! Please register by October. 24th!  Registration will officially close on October. 29th! We hope you can join us!
If you cannot create a trunk this year, consider donating some candy. There are candy drop-off bins in the church lobby!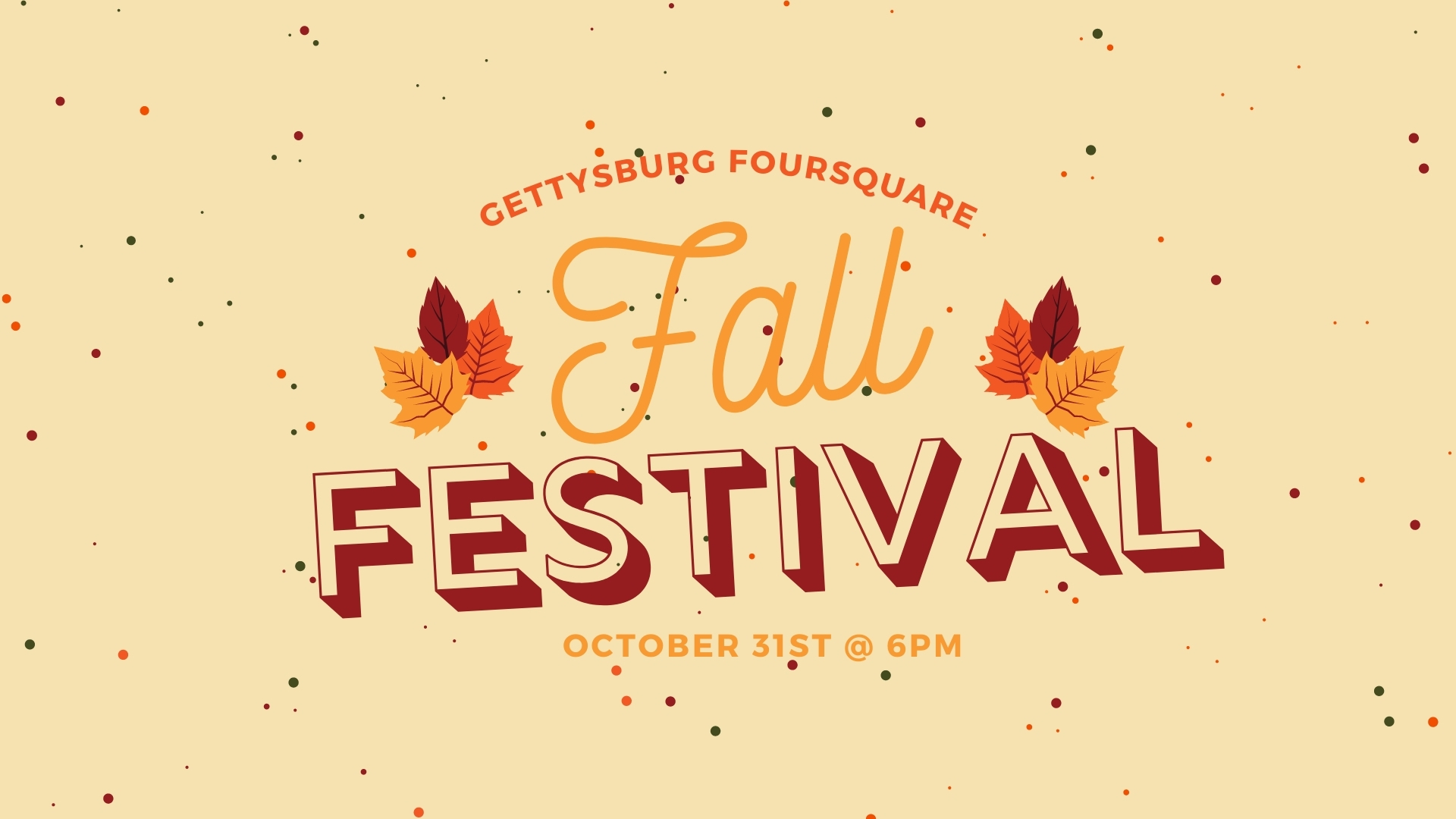 Fall Fest
Fall Fest is Back on Sunday, October 31st!
We are so excited for our Fall Fest this year. Consider joining us with your family for an amazing time of community along with Trunk or Treat, a maze, and of course… LOTS of candy! We cannot wait for this night packed with FAMILY FUN!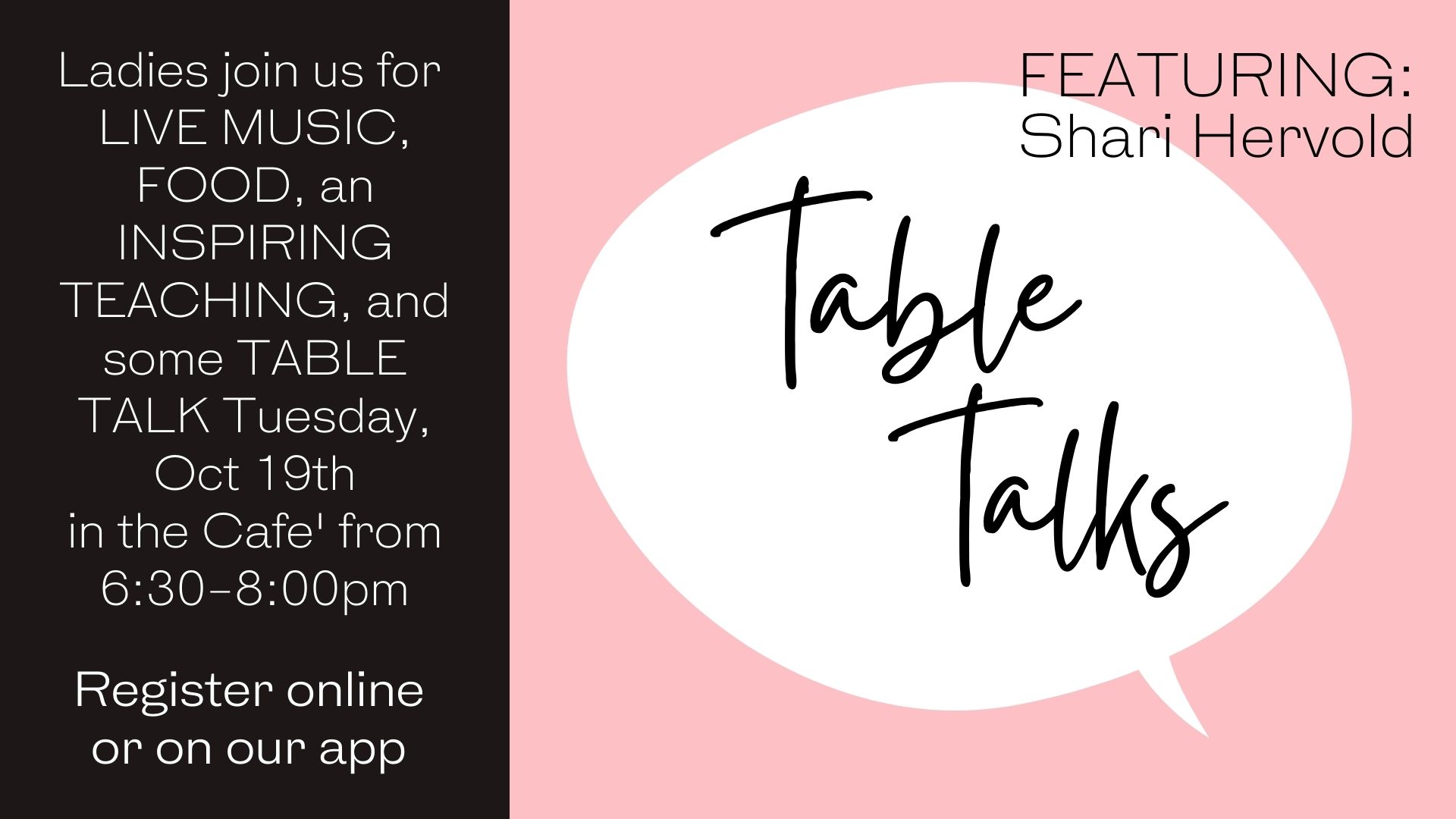 Foursquare Ladies Table Talks
Come enjoy some time away. The TABLEtalks are ladies' events that have a relaxed café feel, complete with live music, and the option to grab a lite dinner as we begin. 
Throughout the evening, we will hear an encouraging message from one of our Foursquare women, as well as enjoy life-giving discussions around the tables.
Register by Sunday, October 17, 2021 so we can set up accordingly. Be sure to let us know if you will be eating with us.
The atmosphere is casual, but you can come as you are, and feel free to bring a friend…just be sure to register.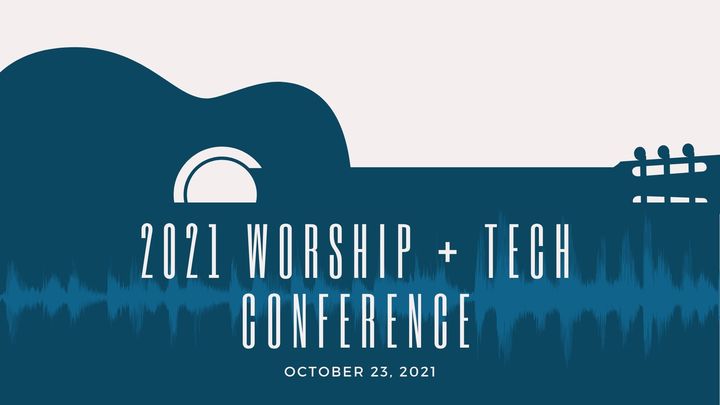 Worship & Tech Conference
Join us as we have workshops on specific Worship Team elements like Tech (Audio, Lighting, Video, Cameras) and Musicianship (Vocals, Guitars, Bass, Drums). The conference is open to anyone who has an interest in learning more (not required to join the worship team).
A light breakfast will be available before the conference begins and lunch will be provided.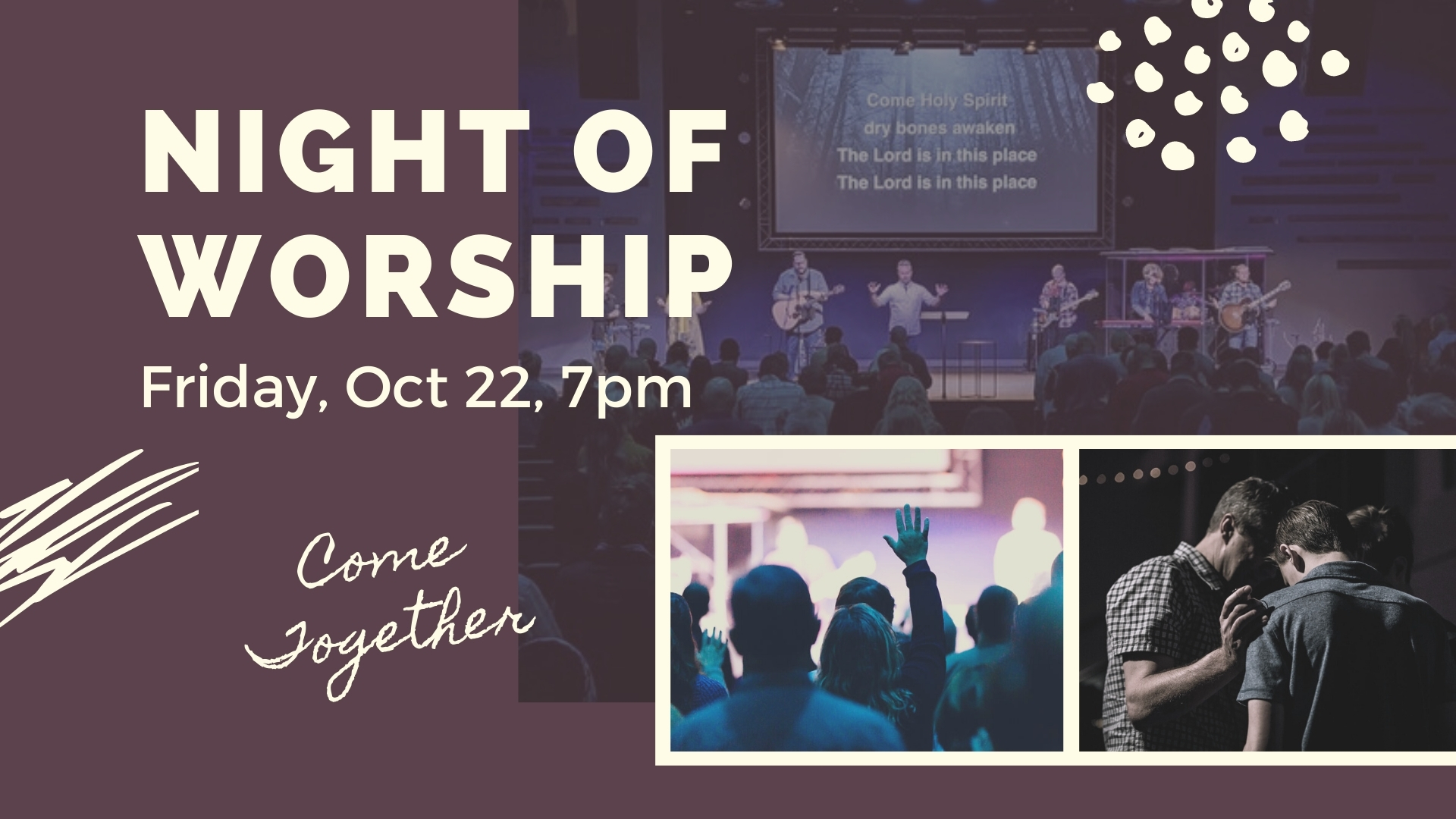 Night of Worship
Join us October 22nd for a night of worship! We cannot wait to come together and lift up the name of Jesus with our Church Family. Be sure to mark your calendars for 7pm!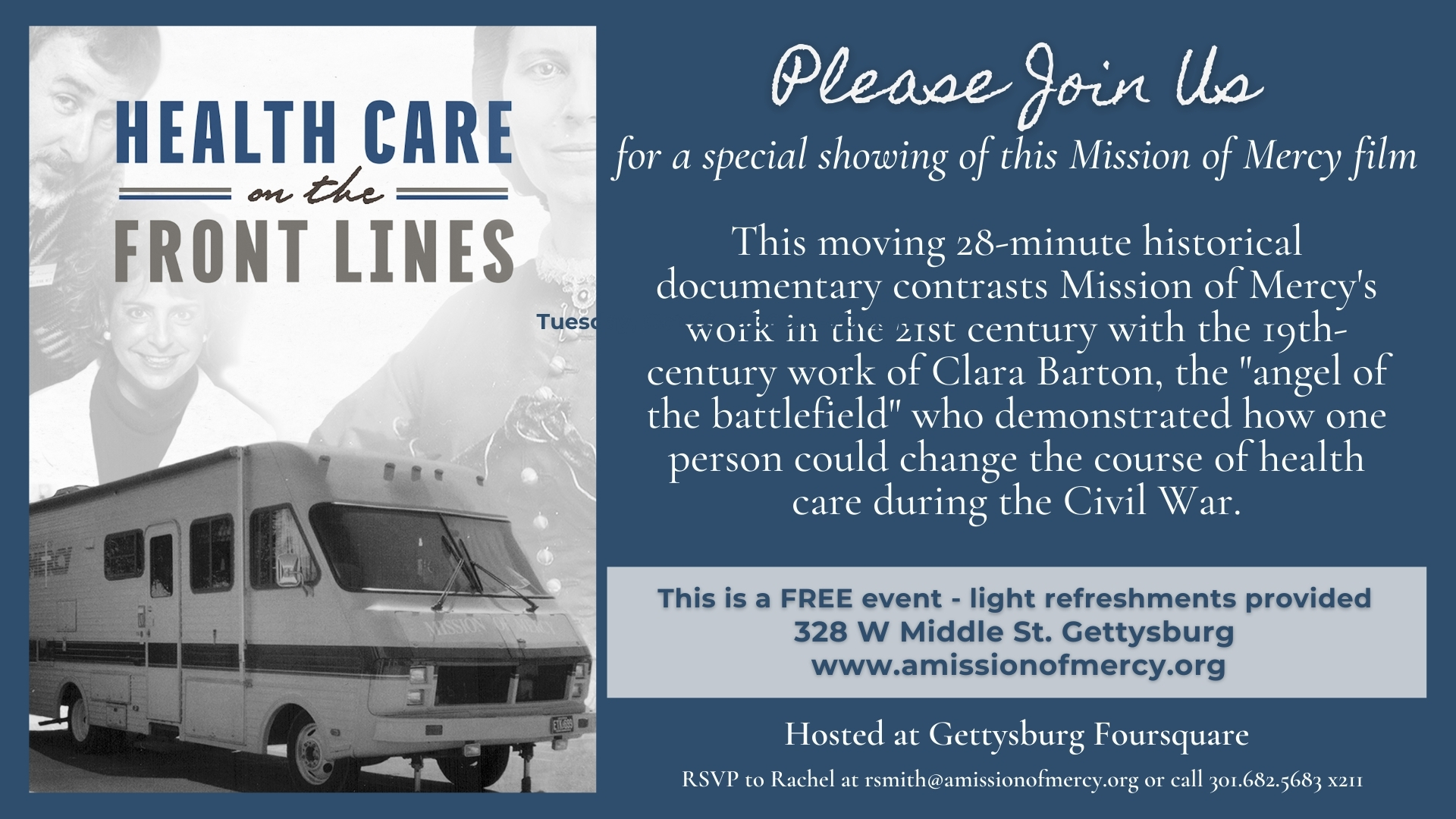 Mission of Mercy Movie Night
​Join us Tuesday, Oct 26 at 6:30pm for a special showing of the Mission of Mercy film – Healthcare on the Frontlines. This moving 28-minute historical documentary contrasts Mission of Mercy's work in the 21st century with the 19th-century work of Clara Barton, the "angel of the battlefield" who demonstrated how one person could change the course of health care during the Civil War. This is a free event with light refreshments provided.  RSVP to Rachel at rsmith@amissionofmercy.org or call 301.682.5683 x211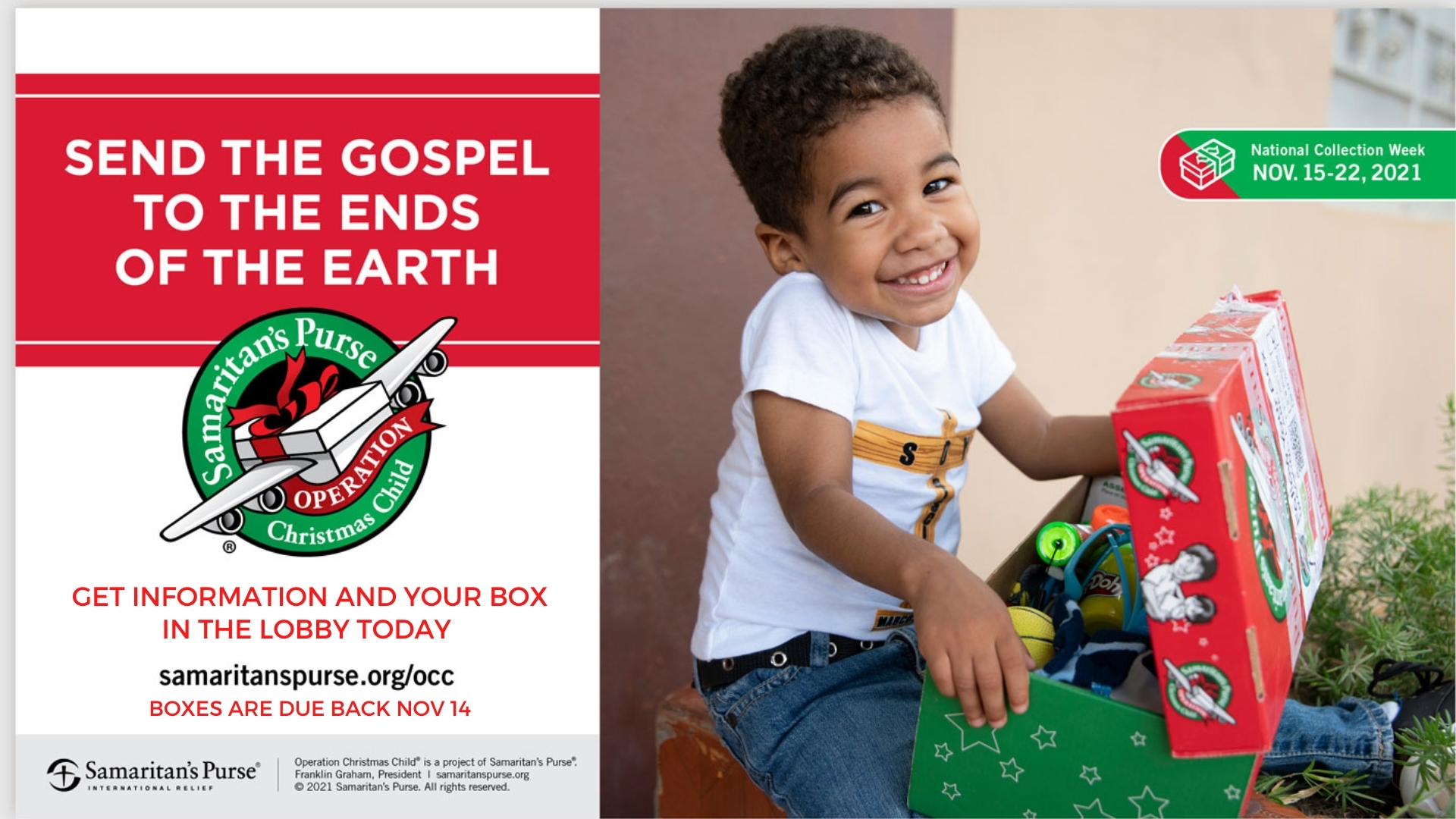 Operation Christmas Child
We are very excited to announce that we are again partnering with Samaritan's Purse to bless millions of children around the world with a gift filled Operation Christmas Child Shoebox.  Each shoebox is unique and designed to represent how special each child is to God.  For some, these boxes might be their first gift ever.  They hold in their hands a tangible expression of God's love.  Won't you think about joining us as we love these precious children?  For details or to pick up a shoebox, stop by the Operation Christmas Child table in the lobby today!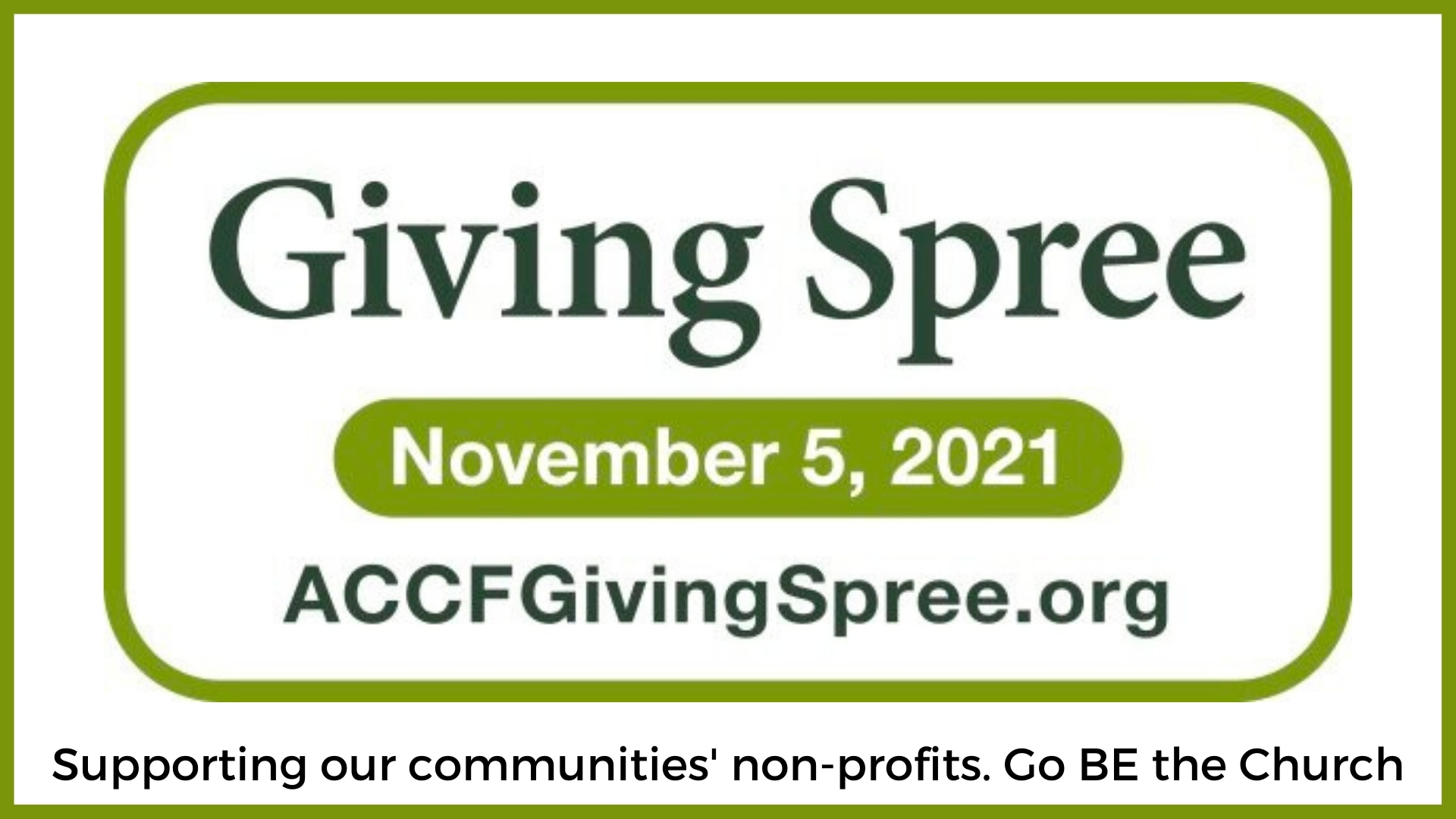 Connect
New to Foursquare?  A special welcome to you! Please use this link to complete a Connect Card and let us know about your visit.  We are so glad you decided to worship with us today and we would love to connect with you and walk with you on your journey with Jesus.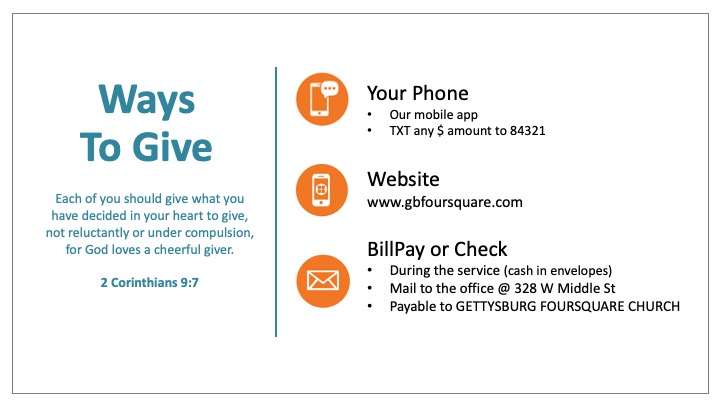 Do you have questions about how you can send contributions?
In-person during service
Text to Give (text any dollar amount to 84321)
Mail (328 W. Middle St, Gettysburg, PA 17325)
Drop off in office Mon-Thurs, 10:00am – 4:00pm
For additional questions, contact: contributions@gbfoursquare.com. or call the church office (717-334-5410).
Kids Ministry (infant-6th grade)
Meet during both 8:30 & 10:30 am services. If you have a child in Kids' Ministry and are not currently receiving the weekly updates with service content and information, please email shelly@gbfoursquare.com to make sure you are on the distribution list.
Youth Ministry (Grades 6th-12th)
Meets during our 10:30am service and begins in the sanctuary, with corporate worship. (No prior registration is required.)
Youth Group meets on Wednesdays at 7:00pm.   Come join the fun.
If you have a student in grades 6th-12th and are not currently receiving weekly messages regarding Youth Ministry vision and updates, please contact Manny Gonzalez at manny@gbfoursquare.com to stay connected.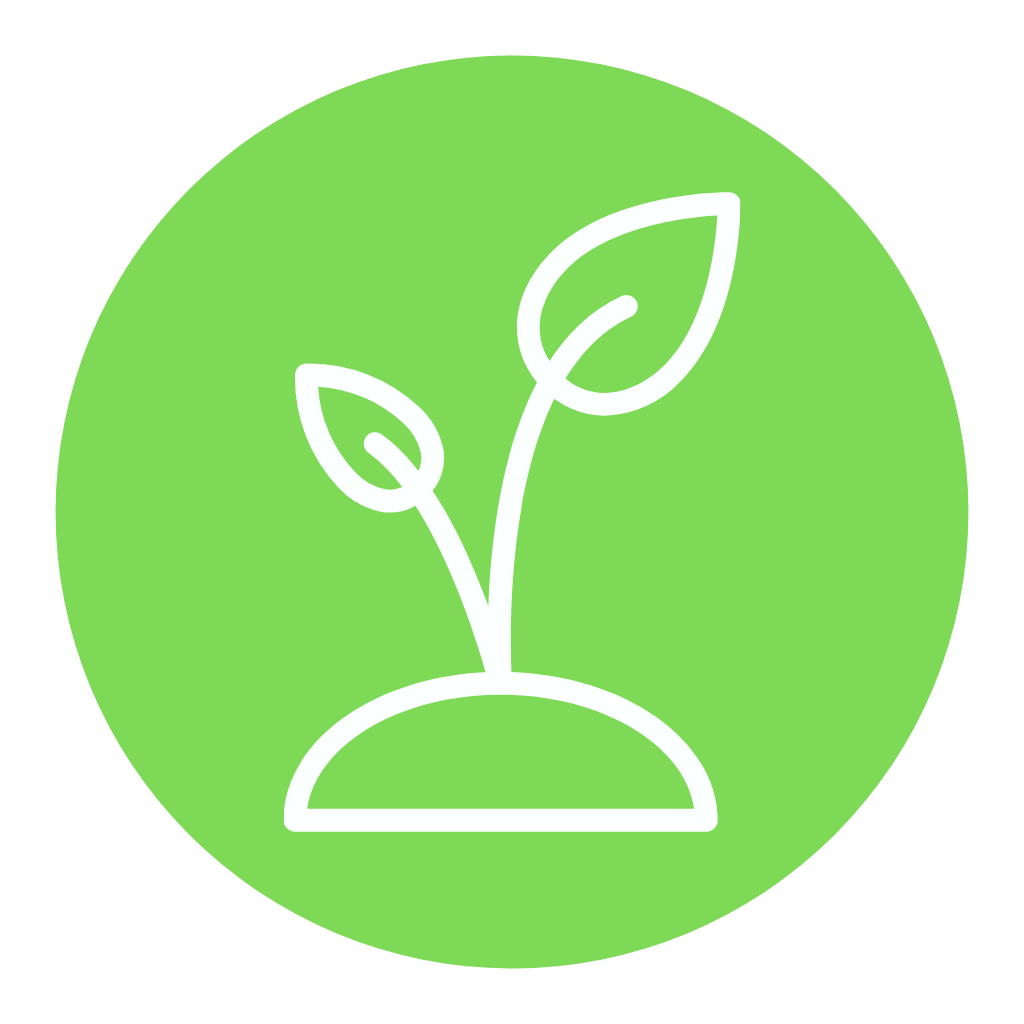 Small discipleship groups that meet throughout the week to help participants grow in their relationship with God. Many of these groups change seasonally.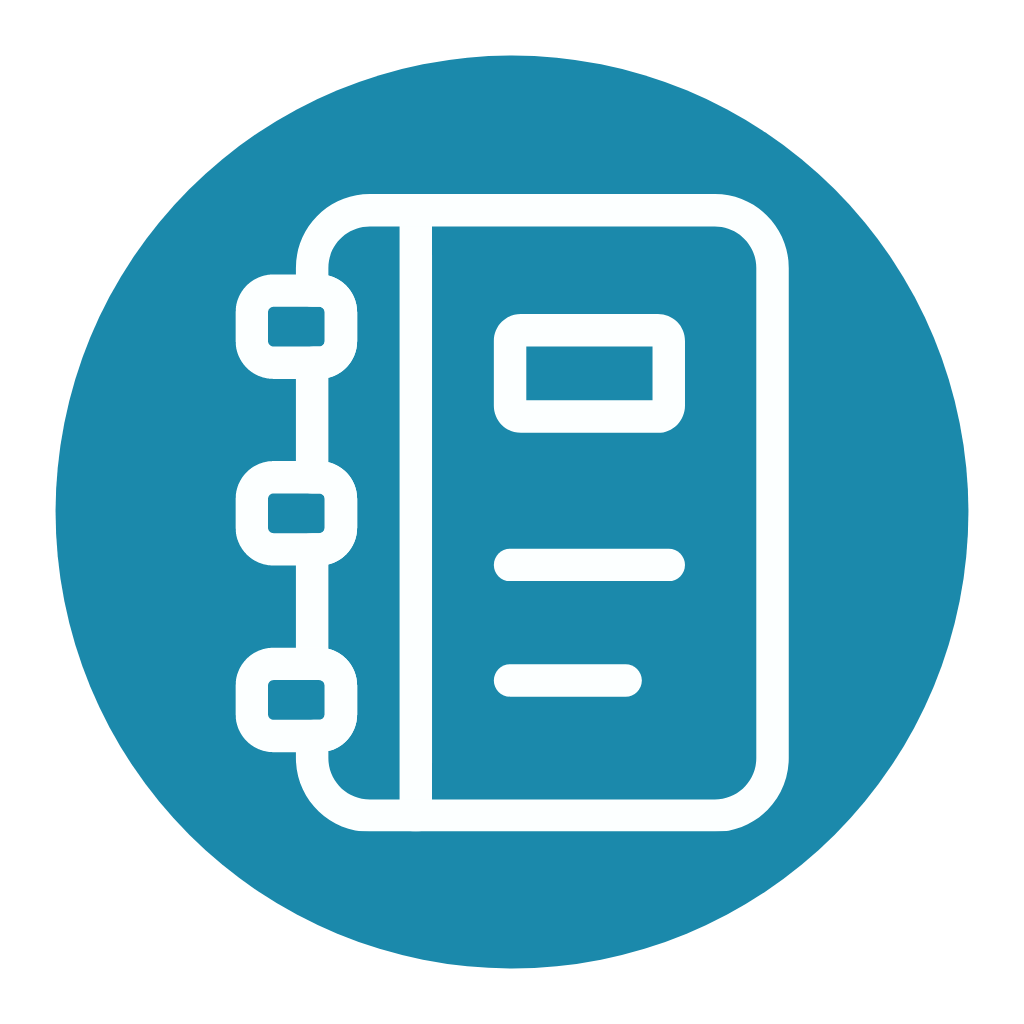 Weekly small groups that meet around town to read their Bibles, hear from God and share together (life journaling).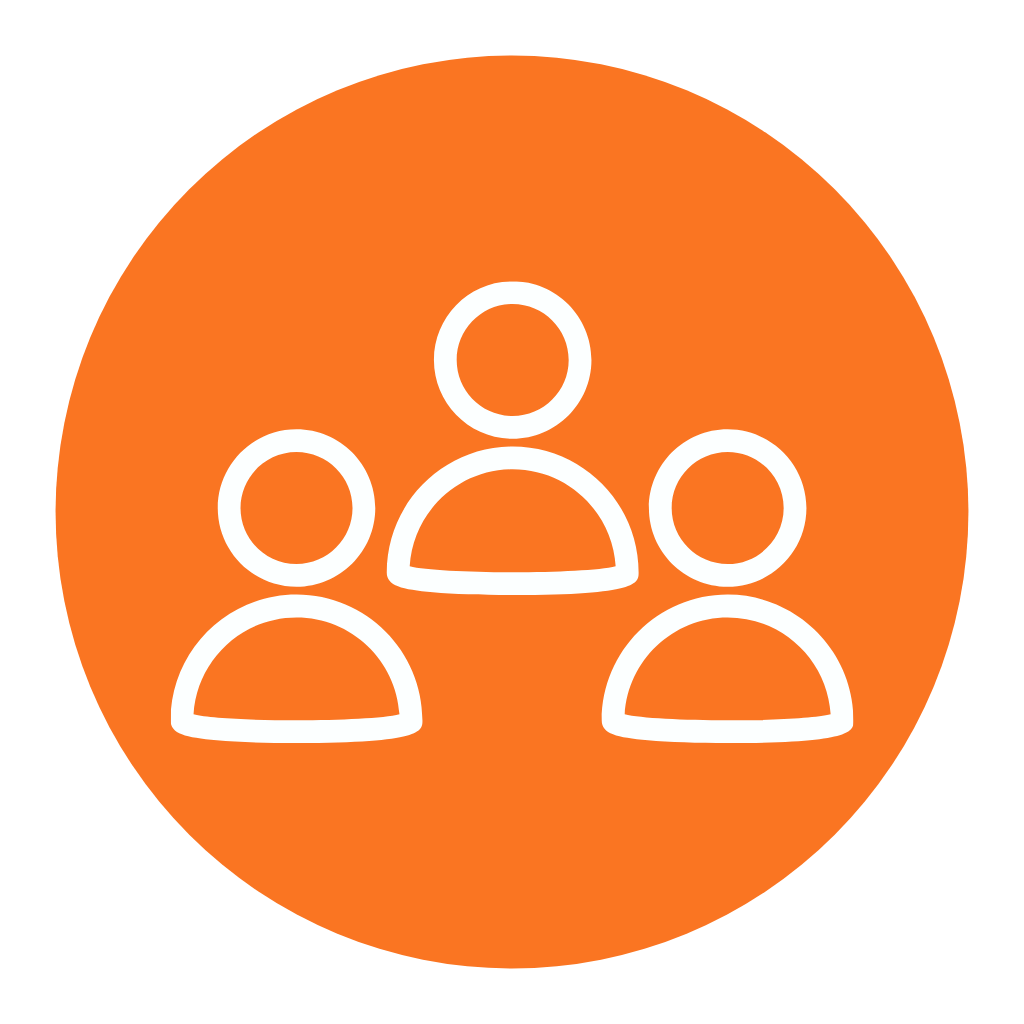 Groups that meet over a common interest or activity (cycling, knitting, running, travel etc.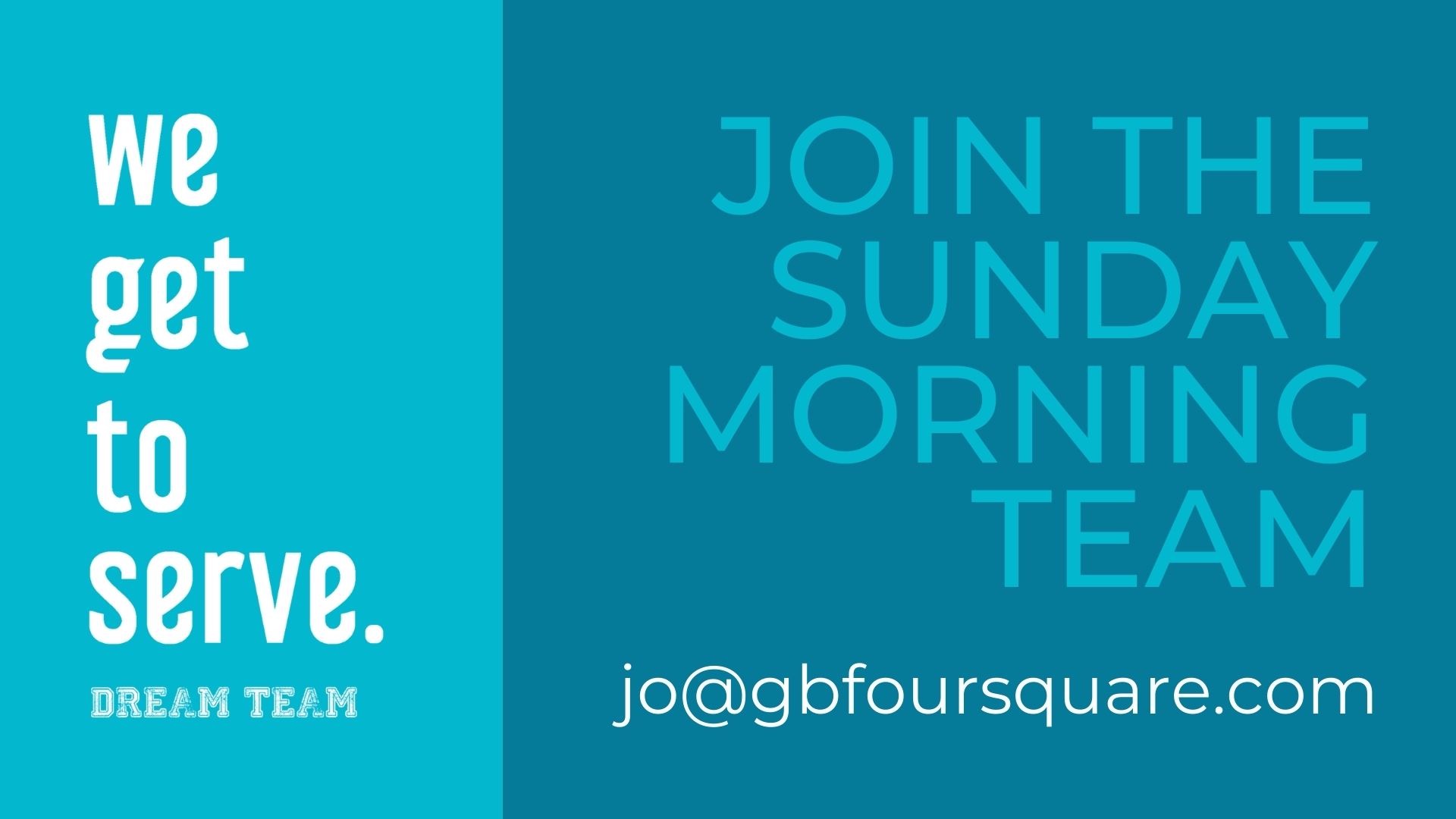 The Dream Team
Our mission is to build the church by each person fulfilling their calling and serving to make an eternal difference. Our win is a spiritually mature, passionate, relationship-connected and unified body of believers – humbly serving in their passions, effectively advancing the Kingdom, worshiping God with every single act of service, and walking in complete fulfillment of their purpose.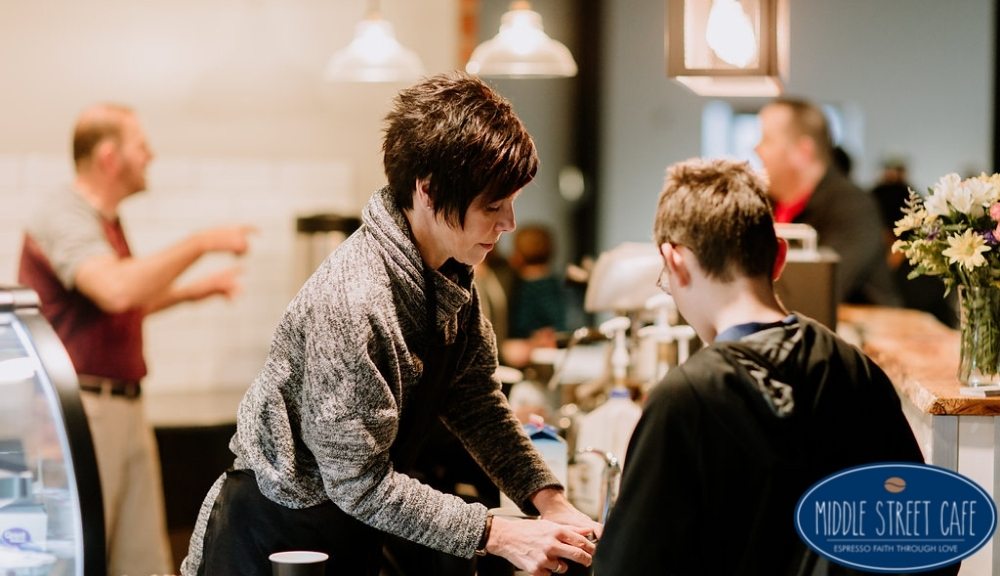 The Middle Street Cafe
Our cafe team is looking for volunteers to help at least one Sunday a month in the cafe. If that sounds like something you would be interested in, we are interested in you! For more information, contact Kayla Hoffman at klh1387@yahoo.com.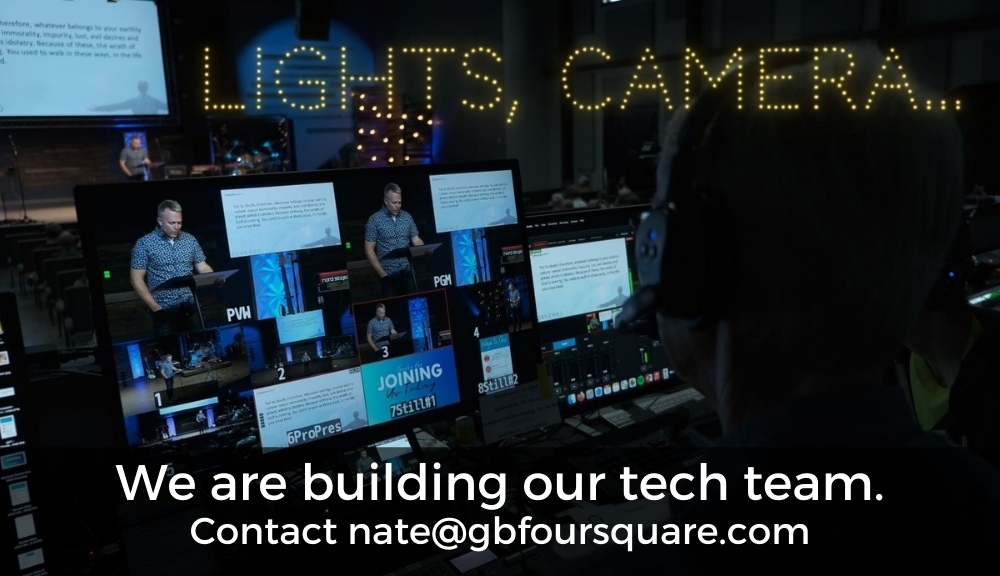 Production/Tech Team
If you are interested in Tech, the worship team is interested in you.  We will train you in all you need to know.  Reach out to Pastor Nate for details, at nate@gbfoursquare.com
Swisher Family's Ministry to Scotland
As part of their sending church, find out how you can get involved in supporting the Swisher family and their mission to Scotland. Contact Pastor Nate at
nate@gbfoursquare.com