January 2022
We are so glad you're here!
Thank you for joining us today!  We are so glad to be worshipping together today! We hope this digital bulletin will help to keep you up to date on what's happening in our little part of the Kingdom. If you are joining with us in-person today, we have reduced the seating capacity in the sanctuary to allow for more spacing between family groups.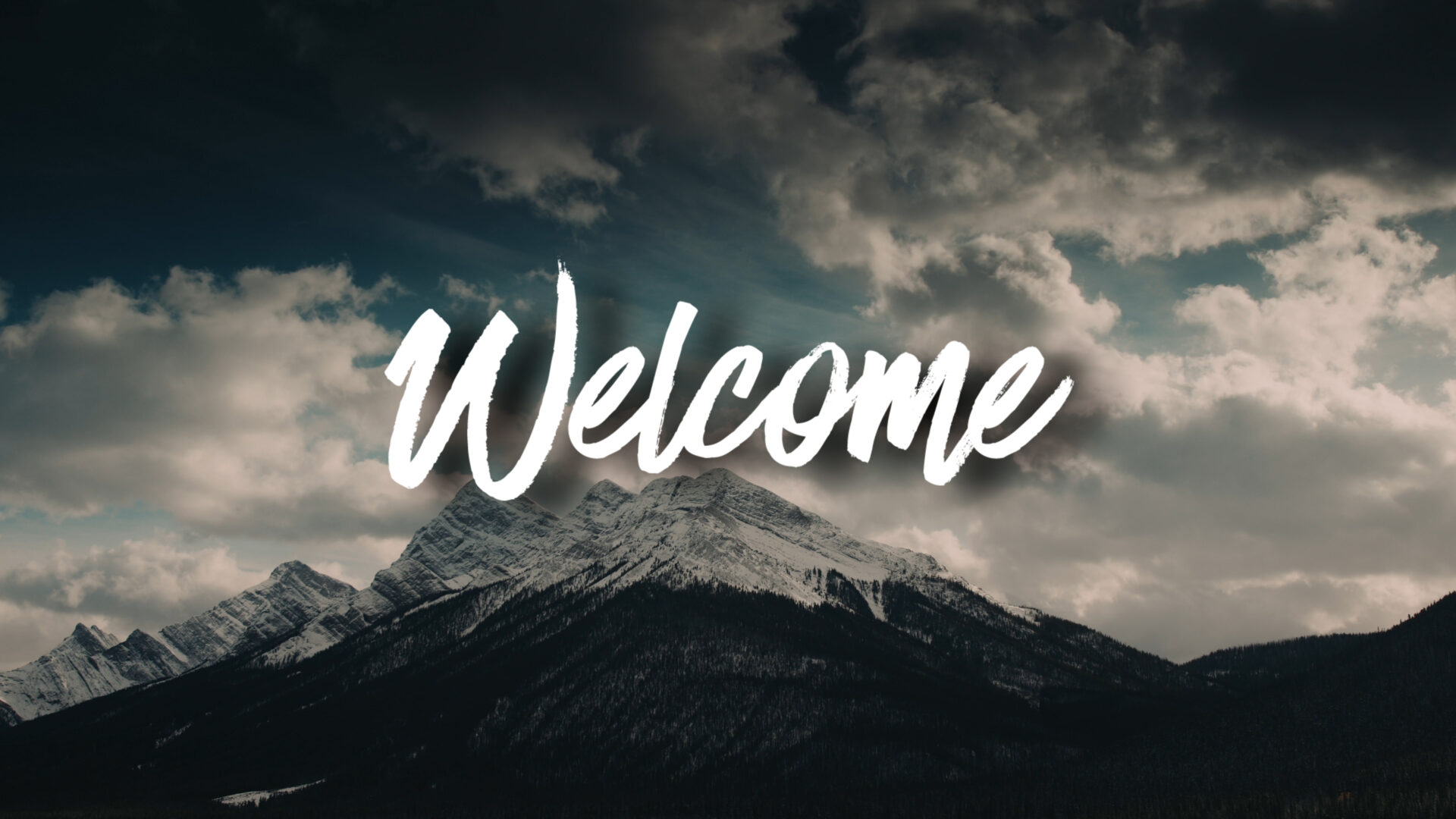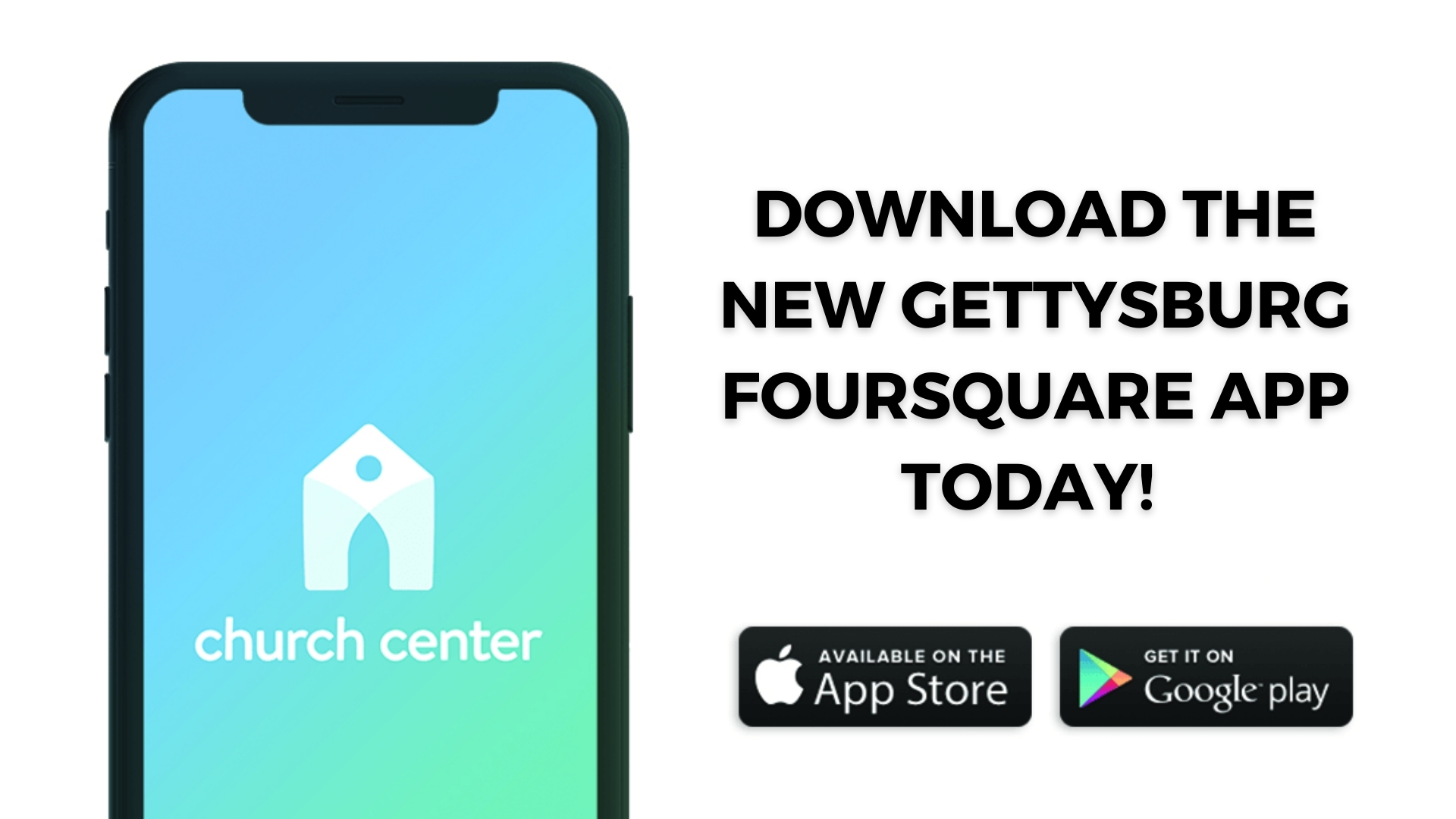 Check Out Our New App
It is official! The old app is gone. Church Center, our new mobile app is one and only Foursquare app. Our new platform connects you to all the things you're already a part of, making it even easier for you to engage and connect with our church family.
Get Connected to the Church Directory
If you would like access to our online church directory, click the button below and fill out the short form. After you fill out the form, keep an eye on your email for your access confirmation.
Wherever you are joining us from, and at whatever time, please let us know you worshipped with us today, by checking-in.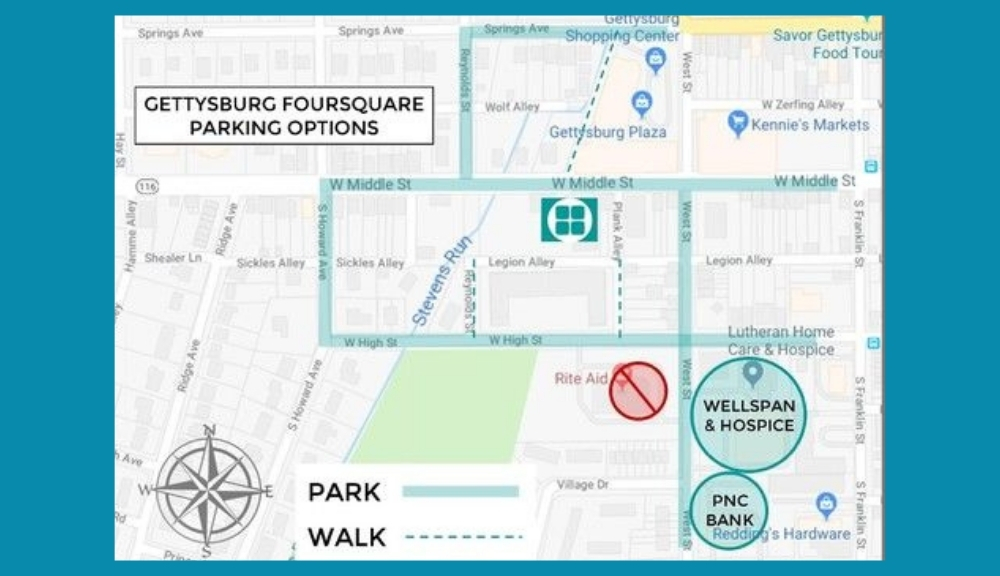 As our sanctuary continues to fill, so does our parking lot. If you can, please utilize these other parking options to make room for guests.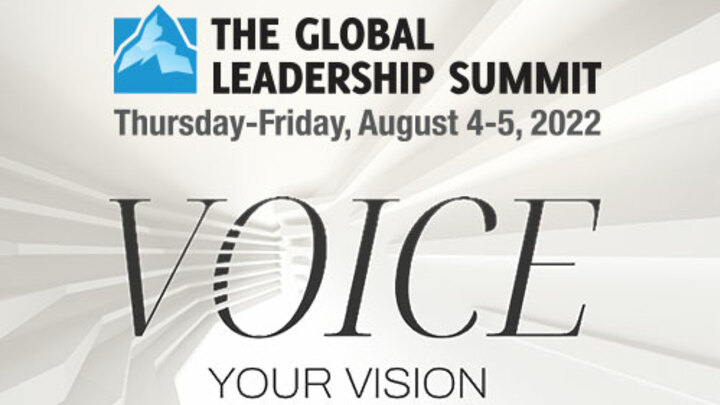 GLOBAL LEADERSHIP SUMMIT – 2022
Foursquare Gettysburg
EVERYONE HAS INFLUENCE
Get a unique blend of vision, inspiration, and skills you can immediately apply
Learn from a faculty representing multiple sectors and backgrounds
Leverage the Summit as a resource to transform yourself and community
Network with influencers in your community who are committed to living out God's purposes in our world
The Global Leadership Summit is proud to bring you a high-quality, local experience at Gettysburg Foursquare Church, via live simulcast in HD, on Thursday-Friday, August 4-5, 2022.
The benefits of attending at our location include:
Networking opportunities with leaders from our community
Reduced cost and time spent on travel
Grow and learn with your team in a setting close to home
Gettysburg Foursquare members please:
enter Host Site code GLS22SVTEAM
Visitors to Gettysburg Foursquare kindly:
click Guest of Foursquare
enter Host Site code GLS22SVTEAM
Your Influence Matters!
We hope you'll join us Aug 4 & 5.
Check-in will begin at 8:30am.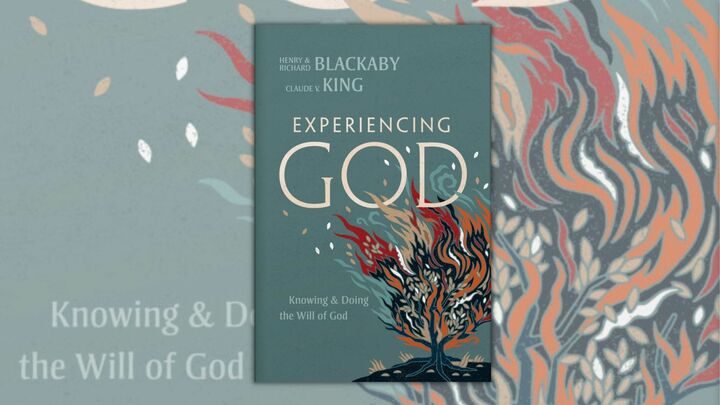 Grow Group: Experiencing God
"Experiencing God "… has been widely and warmly received by countless people through the years.  Believers from around the world have told us "I have been a Christian for many years, but I had no idea that the Christian life was intended to be so personal and exciting." The purpose of this book is to help guide you to know and experience God in ways He always intended."
"Jesus said that he came so people just like you could experience abundant life (John 10:10). He didn't die on a cross so you could "get by" or "hang in there" or do "okay." He wants you to walk so closely with Him that His joy overflows in your life (John 15:11).  He wants you to know Him so well that His peace guards your heart and mind regardless of what troubles you face in life (Phil. 4:7).
Purchase the workbook*: Experiencing God Workbook 
*Purchase a used workbook on amazon to save money.
Then join us on Wednesdays, 6:45pm, at Foursquare, to begin the adventure of "Experiencing God".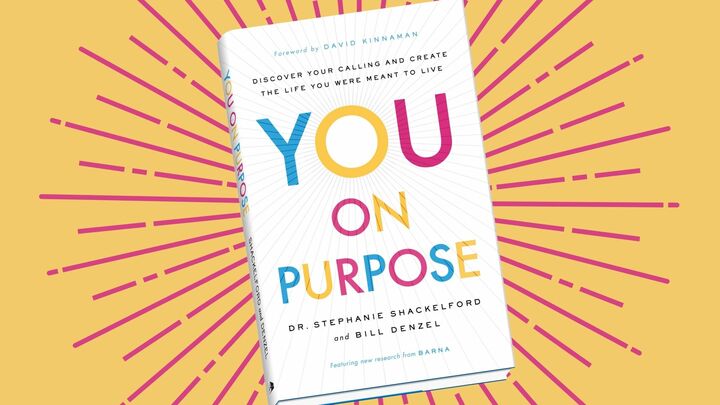 Grow Group: You on Purpose
What should I do with my life? Whether you're just starting out on your journey or you've found yourself at a crossroads and feel the need to change direction, each of us wants to know what our purpose is on this earth. We want our work and our lives to have meaning and impact far beyond our immediate context. But how do you know what you were meant to do? And once you know . . . then what?
Based solidly in the most up-to-date Barna research, You on Purpose offers you a clear and simple 4-step process for discovering and carrying out your calling with confidence:

Define: set your intention for what you want to achieve

Discover: dig deep into who and where you are

Decide: narrow your choices and zero in on your calling

Do: start acting on your calling, one step at a time
Register to join us Mondays at 6:30pm to begin the adventure of "You on Purpose".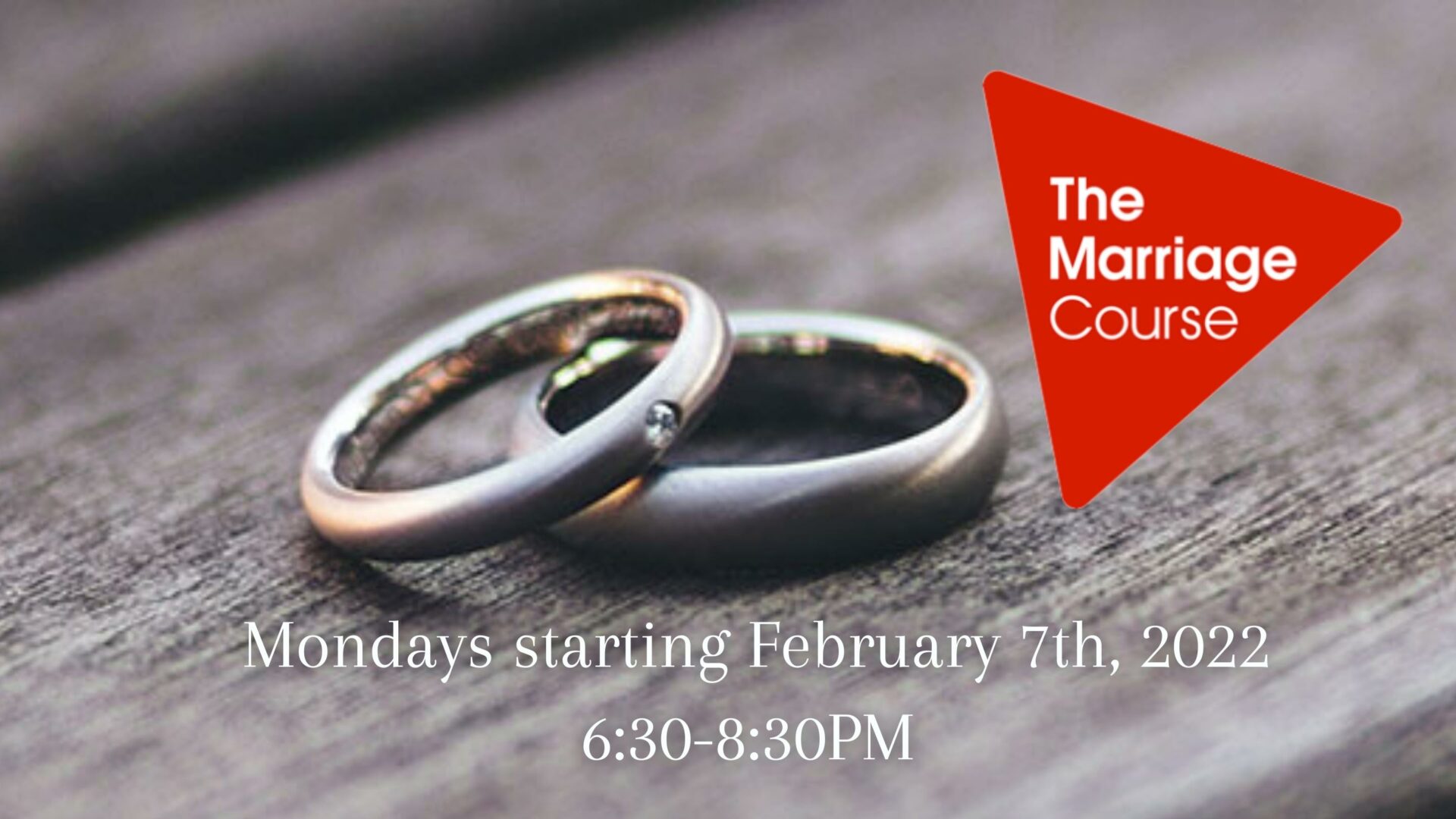 Alpha Marriage Course
The Marriage Course was developed for couples looking for practical support to strengthen their relationship. Over seven sessions, the course will help you to:
• Understand each other's needs
• Communicate more effectively
• Grow closer by learning methods to resolve conflict
• Recover from the ways you may have hurt each other
• Recognize how your upbringing affects your relationship
• Improve relationships with parents and in-laws
• Develop greater intimacy
• Discover each other's "love language" and much more….
We will meet Monday evenings from 6:30-8:30pm, starting Feb 7th.
The cost is $20/couple ($10 each). Register to join us.
Contact Dan Tapper at dan@gbfoursquare.com if you have any questions.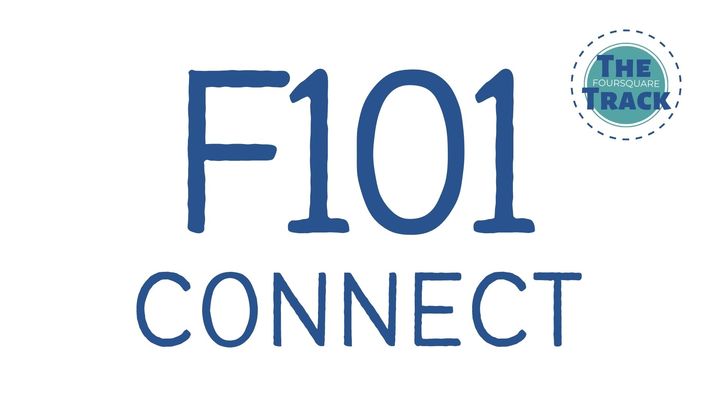 F101
Want to learn more about who we are, what we believe, and how to get connected? Join us for Foursquare 101 (formerly Connection Track) Sunday, February 27th (new date), 10:30 am – 12:00 pm (during 2nd service), in Rm 207.

We will have both an online and an in-person option available. Please indicate which one is for you when you register.
Please register by Wednesday, February 23rd, so you have time to receive and complete any instructions prior to arriving to class.  To sign up, click the button below!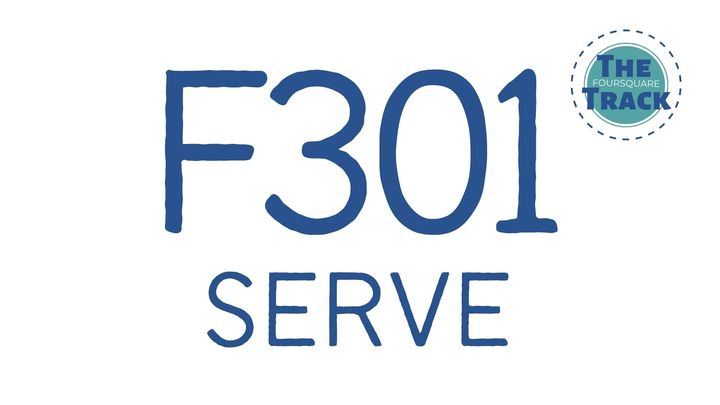 F301 gives you an opportunity to discover how God can use your personality and your gifts to fulfill your unique purpose. Join us for our next Foursquare Track-F301 class Sunday, February 13th, 10:30 am – 11:45 am (during 2nd service), in Rm 207.

We will have both an online and an in-person option available. Please indicate which one is for you when you register.
Please register by Wednesday, February 9th, so you have time to receive and complete any instructions prior to arriving to class.
Thank you.
We hope to see you there.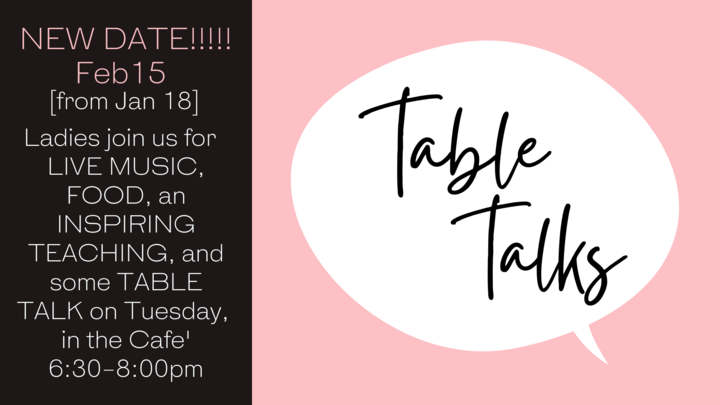 Foursquare Ladies Table Talks
Come enjoy some time away. The TABLEtalks are ladies' events that have a relaxed café feel, complete with live music, and the option to grab a light dinner as we begin.
Throughout the evening, we will hear an encouraging message from one of our Foursquare women, as well as enjoy life-giving discussions around the tables.
Register by Sunday, February 13th, 2022 so we can set up accordingly. Be sure to let us know if you will be eating with us.
The atmosphere is casual, but you can come as you are, and feel free to bring a friend…just be sure to register.
Connect
New to Foursquare?  A special welcome to you! Please use this link to complete a Connect Card and let us know about your visit.  We are so glad you decided to worship with us today and we would love to connect with you and walk with you on your journey with Jesus.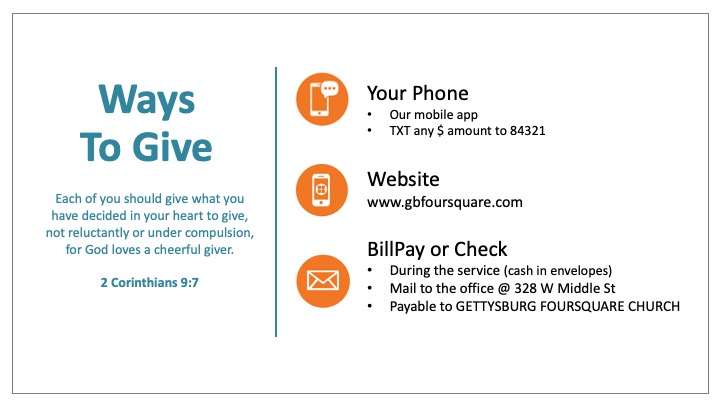 Do you have questions about how you can send contributions?
In-person during service
Text to Give (text any dollar amount to 84321)
Mail (328 W. Middle St, Gettysburg, PA 17325)
Drop off in office Mon-Thurs, 10:00am – 4:00pm
For additional questions, contact: contributions@gbfoursquare.com. or call the church office (717-334-5410).
Kids Ministry (infant-6th grade)
Meet during both 8:30 & 10:30 am services. If you have a child in Kids' Ministry and are not currently receiving the weekly updates with service content and information, please email shelly@gbfoursquare.com to make sure you are on the distribution list.
Youth Ministry (Grades 6th-12th)
Meets during our 10:30am service and begins in the sanctuary, with corporate worship. (No prior registration is required.)
Youth Group meets on Wednesdays at 7:00pm.   Come join the fun.
If you have a student in grades 6th-12th and are not currently receiving weekly messages regarding Youth Ministry vision and updates, please contact Manny Gonzalez at manny@gbfoursquare.com to stay connected.
Young Adults Ministry (Graduates – 20 Somethings)
Meets every Thursday @ 6:30 in the lower level. 
Foursquare Young Adults exists for those who have graduated high school and those who are in their 20's. It is a place where young adults can build relationships with each other and grow together in Christ. Our desire is to provide a safe and loving place of community where the big questions of life and Christianity can be asked and answered. We believe that through relationship and discipleship our Young Adults will grow deeper and stronger in their faith, make a difference in their community, stand strong in our post-Christian culture, and share the Gospel boldly in their circles of influence.
For additional information email Veronica@gbfoursquare.com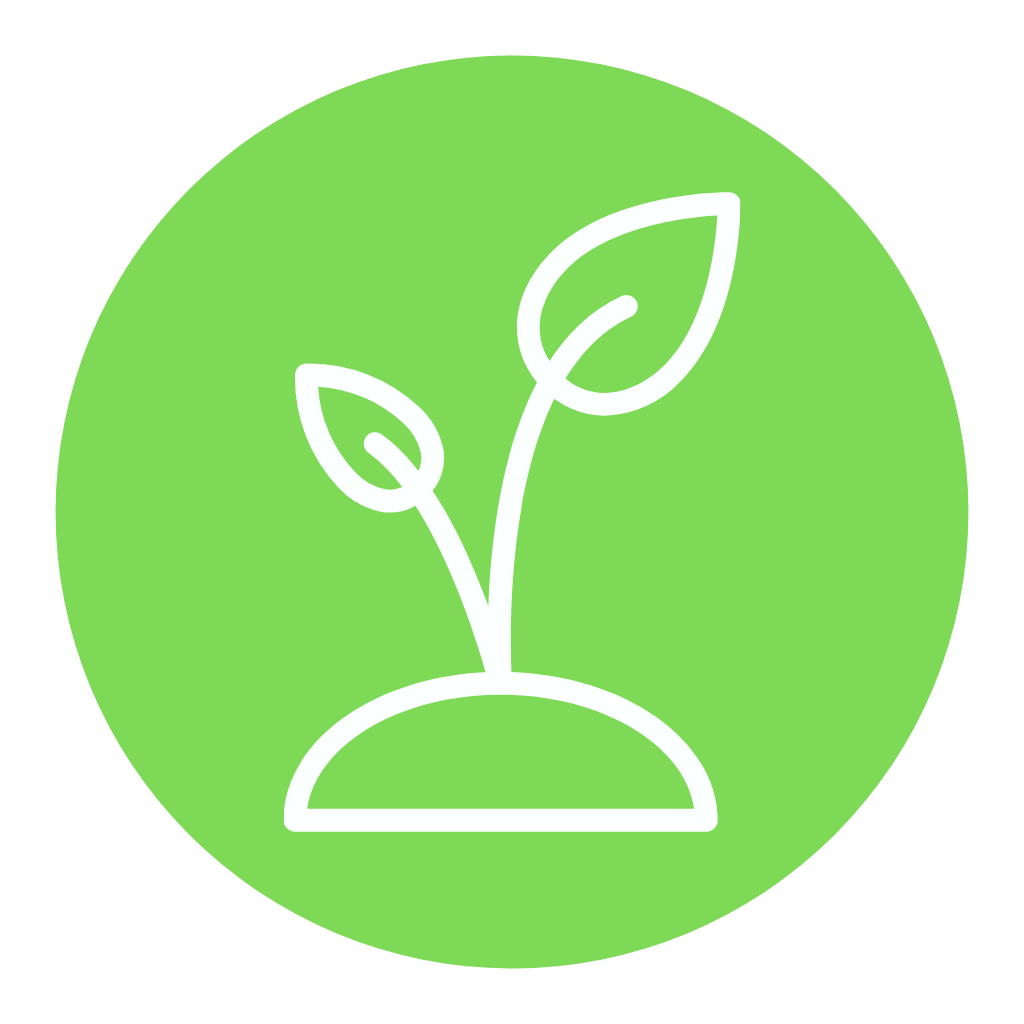 Small discipleship groups that meet throughout the week to help participants grow in their relationship with God. Many of these groups change seasonally.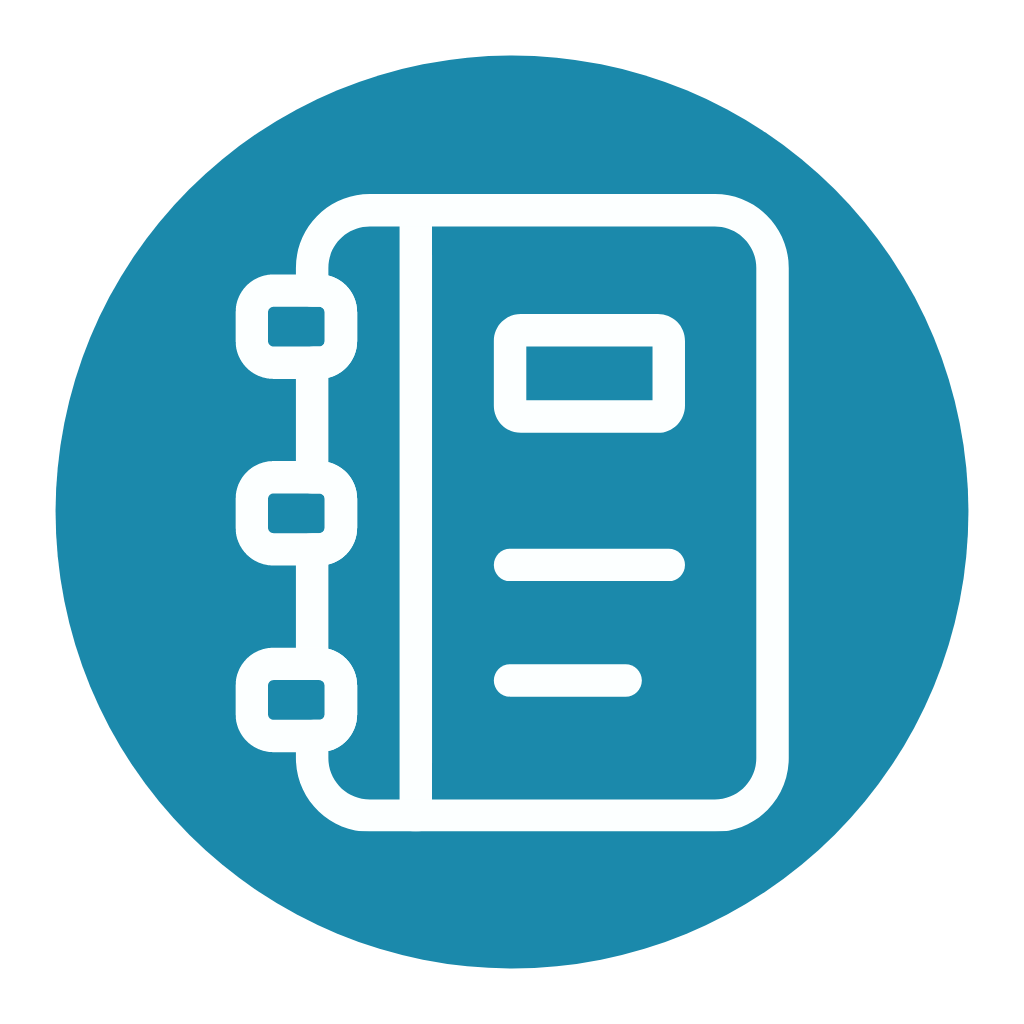 Weekly small groups that meet around town to read their Bibles, hear from God and share together (life journaling).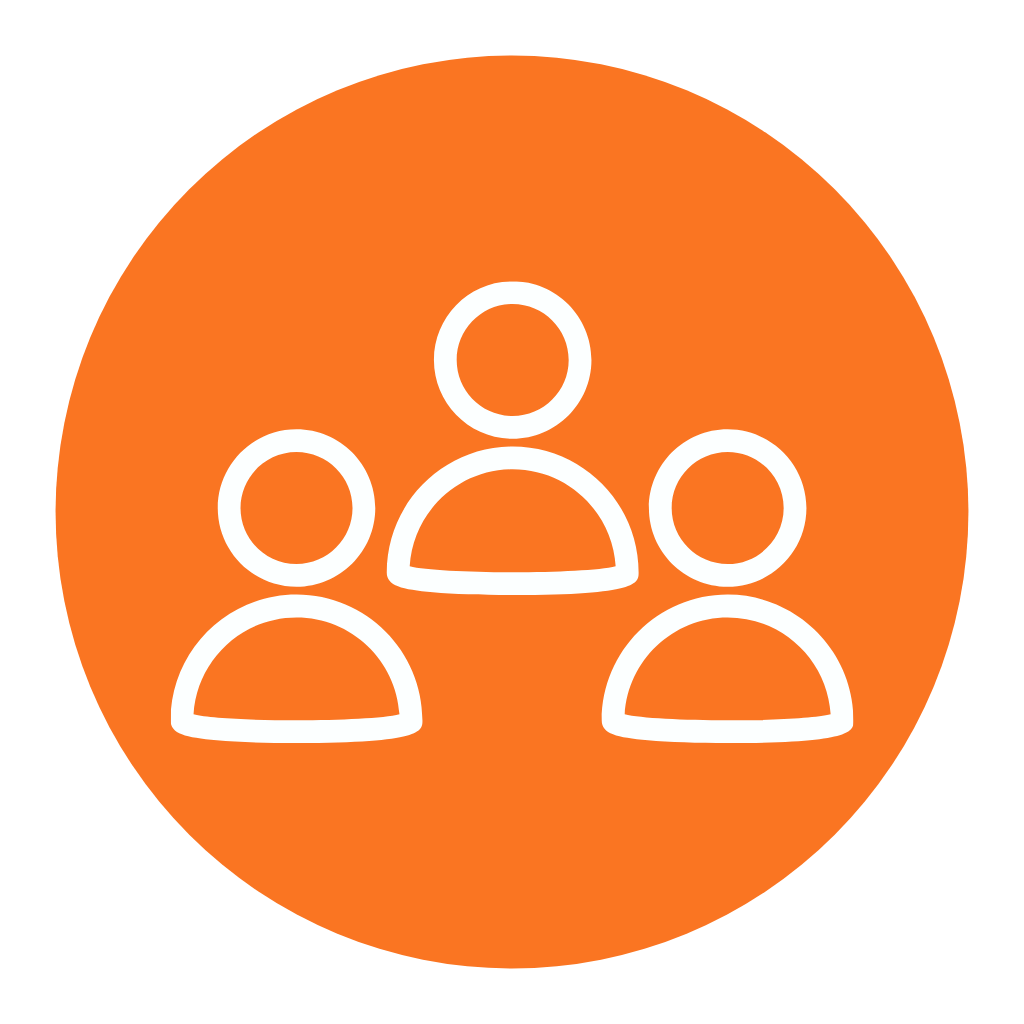 Groups that meet over a common interest or activity (cycling, knitting, running, travel etc.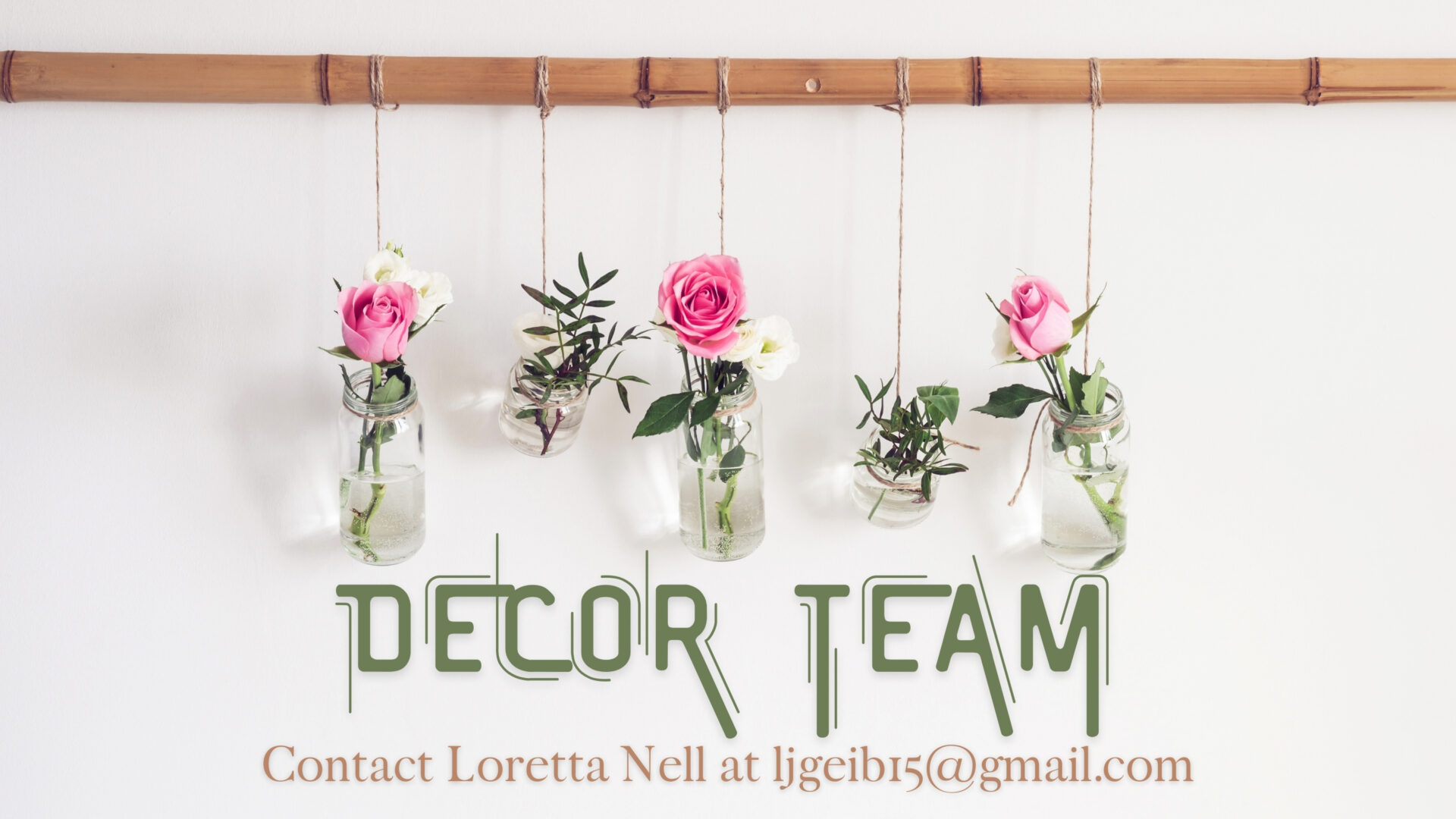 Join our Decor Team!
Do you enjoy decorating, creating, or have a keen eye for interior design? Join our decor team! You will meet together to discuss ideas and enjoy time decorating our building! If you're interested in joining our decor team, please contact Loretta Nell at ljgeib15@gmail.com.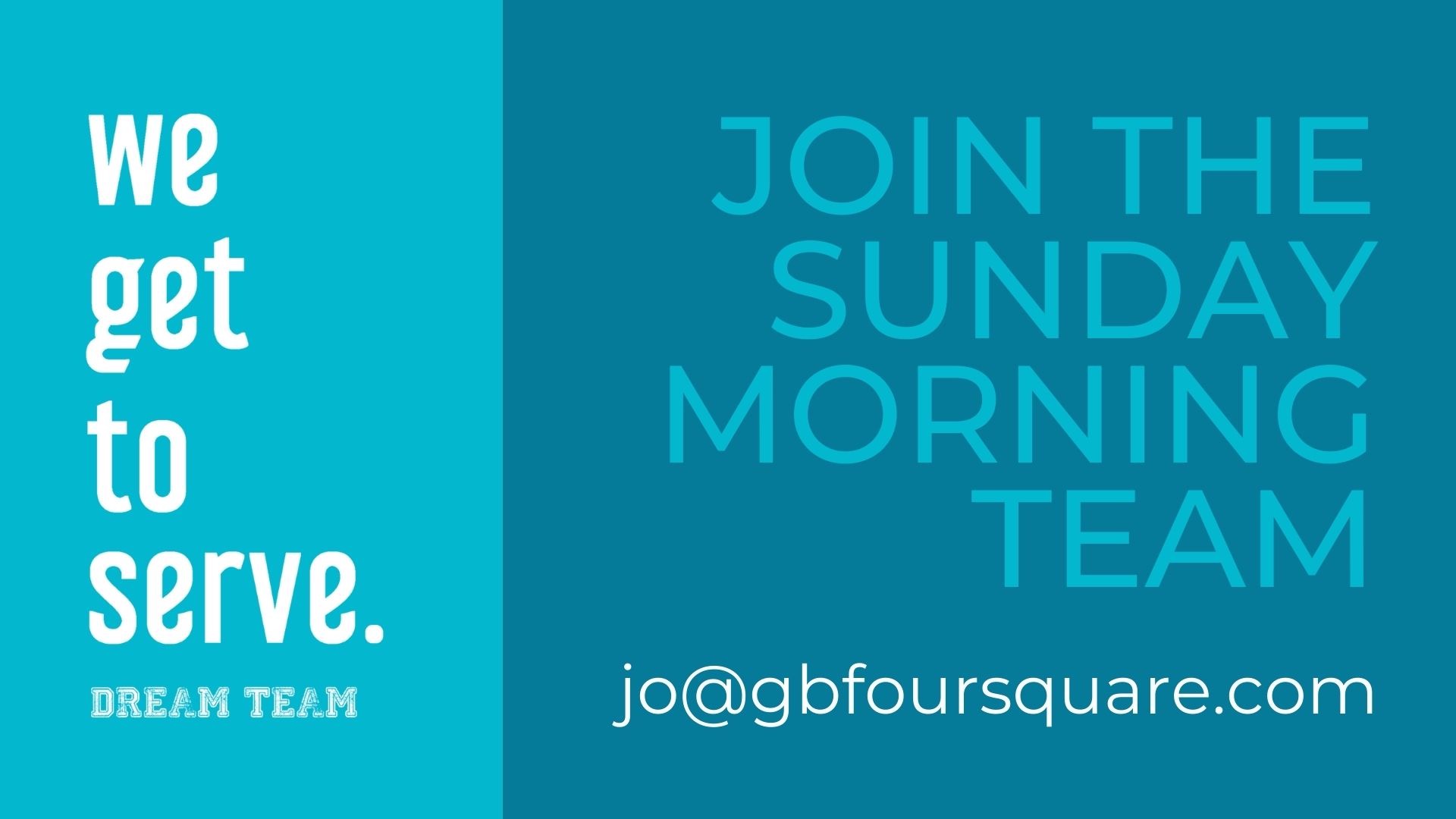 The Dream Team
Our mission is to build the church by each person fulfilling their calling and serving to make an eternal difference. Our win is a spiritually mature, passionate, relationship-connected and unified body of believers – humbly serving in their passions, effectively advancing the Kingdom, worshiping God with every single act of service, and walking in complete fulfillment of their purpose.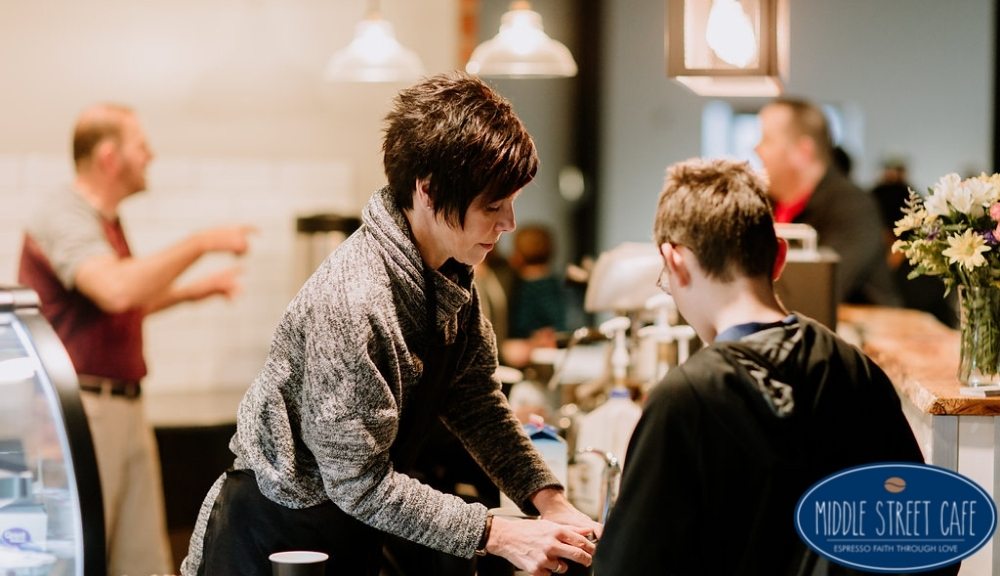 The Middle Street Cafe
Our cafe team is looking for volunteers to help at least one Sunday a month in the cafe. If that sounds like something you would be interested in, we are interested in you! For more information, contact Carolyn Miller at carolyn@gbfoursquare.com.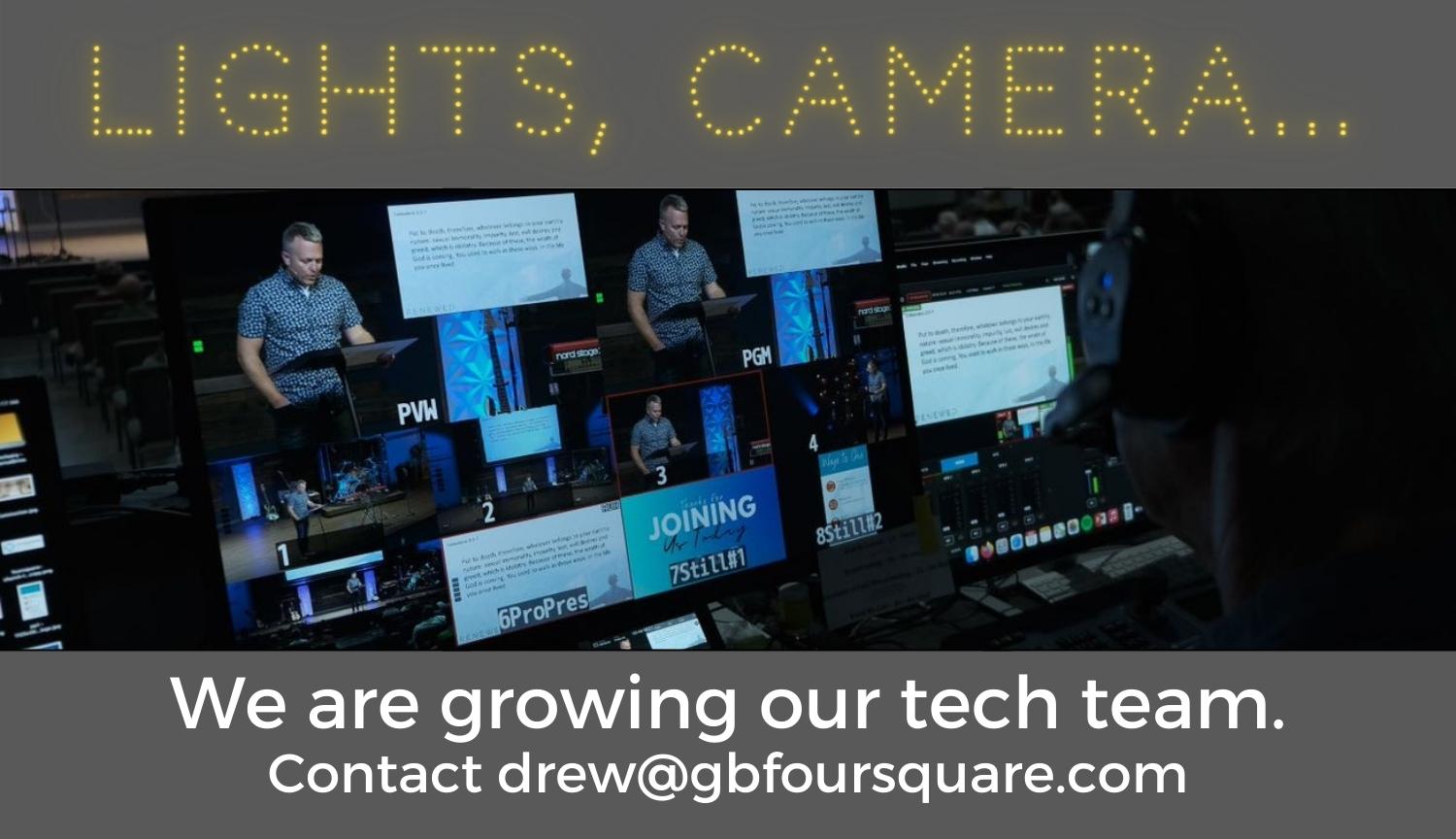 Production/Tech Team
If you are interested in Tech, the worship team is interested in you.  We will train you in all you need to know.  Reach out to Drew Myers for details, at drew@gbfoursquare.com
Volunteer in Foursquare Kids
Our kids ministry is a huge part of our church. It is a place where kids get to experience the love of God. The key to kids having a great time and growing in their relationship with God is awesome Volunteers that LOVE Jesus and LOVE Kids! if you have any interest in volunteering for our kids department, please click below to begin the process.
Swisher Family's Ministry to Scotland
As part of their sending church, find out how you can get involved in supporting the Swisher family and their mission to Scotland. Contact Pastor Nate at
nate@gbfoursquare.com