Fall Fest at Gettysburg Foursquare
Tuesday October 31st // 6pm-8pm
TRUNK OR TREAT – FOOD – INFLATABLES –  GAMES –  FUN
What You Need to Know:
We are so excited to host our annual Fall Fest again this year! Here are a few things you'll need to know:
-Trunk or Treat is a safe alternative to traditional trick-or-treating, and children of all ages are welcome to trick or treat from trunk to trunk.
-We will be providing decorated and themed trunks with candy.
-This is a FREE family event! Come, invite all of your closest friends, and have fun together!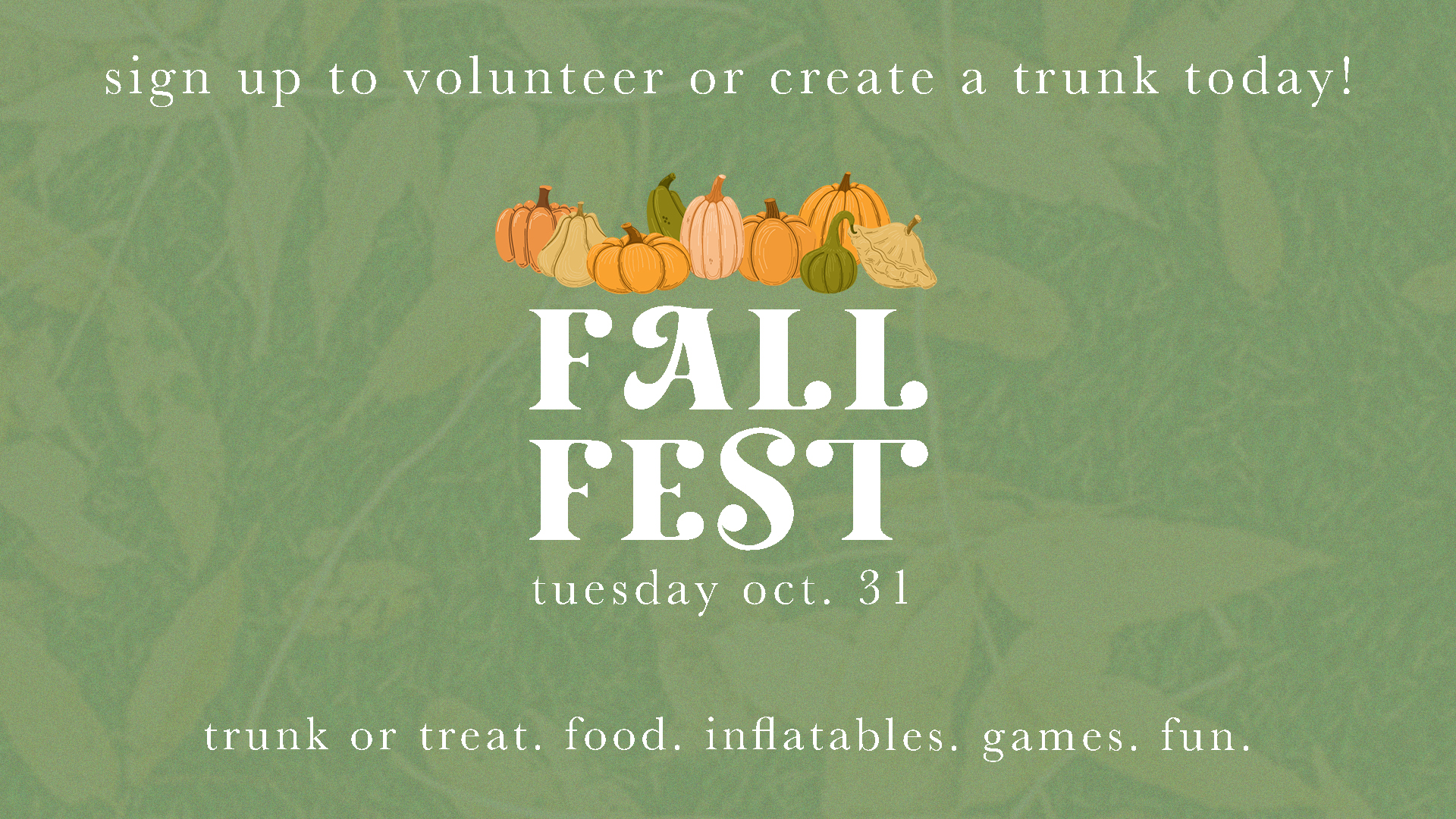 Fall Fest- Volunteering
We have so many fun things in store for fall fest including trunk or treat! We would love if you would consider creating a trunk, or help with the many other volunteer options! The only thing we ask is that your trunk is kid and family friendly! This is such a fun Fall event for families in our community and in our church, and we would love for you to join in on the fun! We ask that everyone creating a trunk please bring their first bag of candy, and we will provide the rest! Please register by October. 24th to volunteer or create a trunk!  Registration will officially close on October. 29th!
We ask that you arrive no later than 5:30pm if you are creating a TRUNK to get your candy and complete set up before 6!  All other volunteers will be contacted with specific service times!