Joni and Friends Retreat
Date
July 31, 2022
-
August 5, 2022
Location
Spruce Lake 5389 PA-447 Canadensis, PA 18325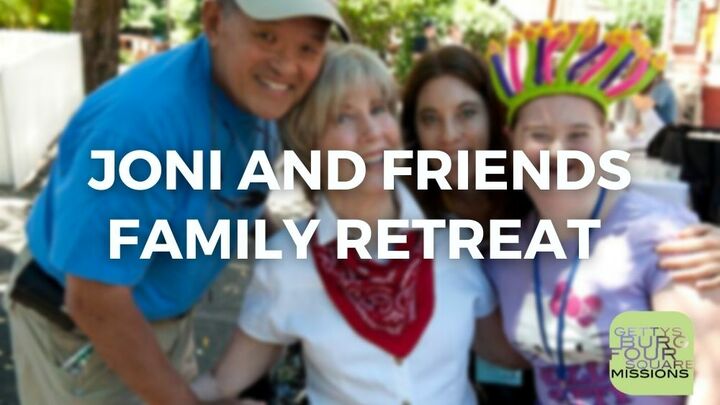 Sunday, July 31st – Friday, Aug 5th, we are taking a team to the Joni & Friends Family Retreat in the beautiful Pocono Mountains, to serve those with special needs/disabilities and their entire families.
This camp is held every year and these individuals and families have the opportunity to experience fun activities, find much-needed rest, as well as make meaningful connections with others that understand what it means to go through life with disabilities.
There will be lots of training for those serving.  Areas of service may be: working directly with individuals with special needs, helping and befriending a brother or sister that may feel overlooked at times, or on a team that makes things happen, like recreation, crafts, coffee bar, etc.
Register to get more information, but time is running out so don't wait.